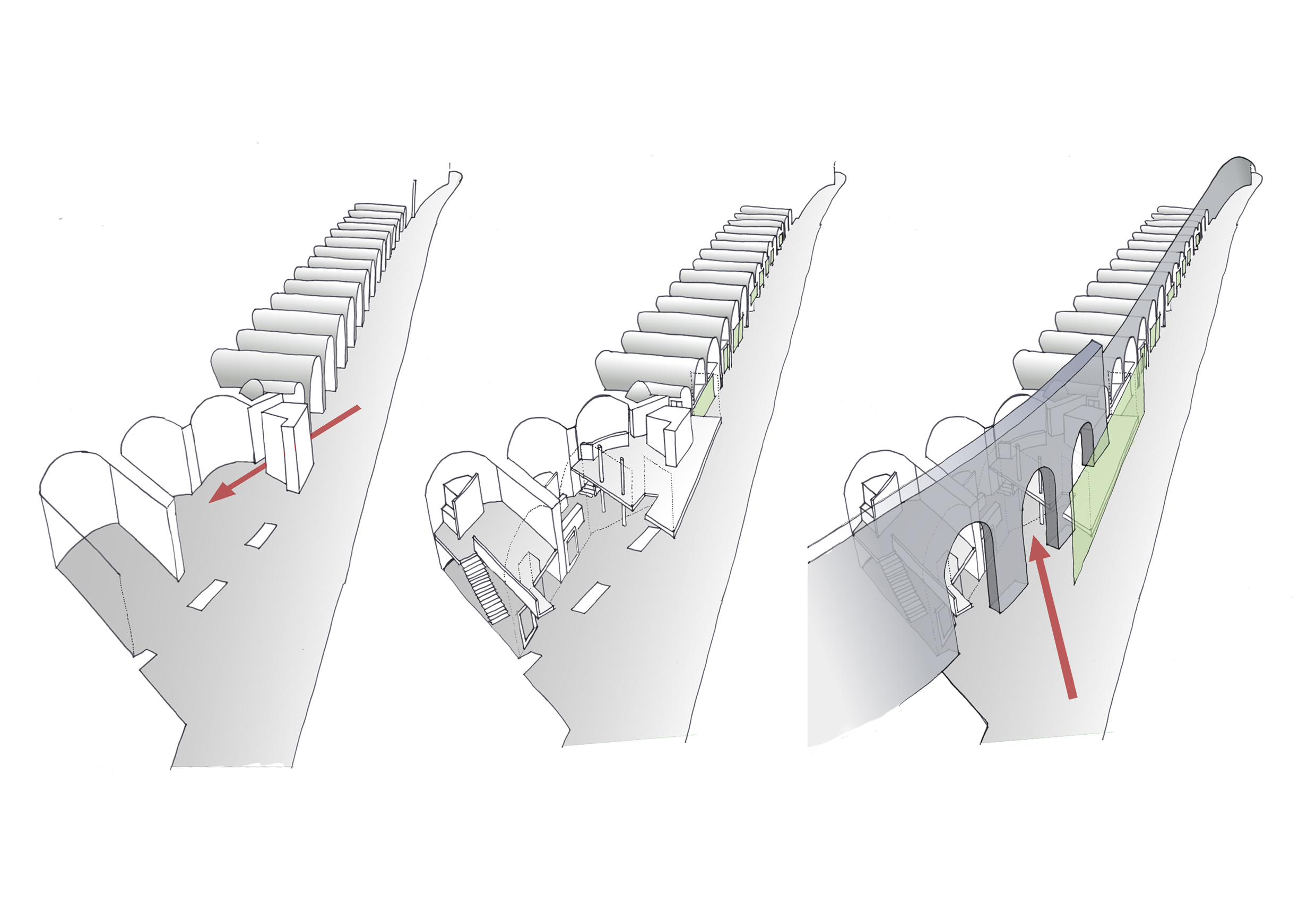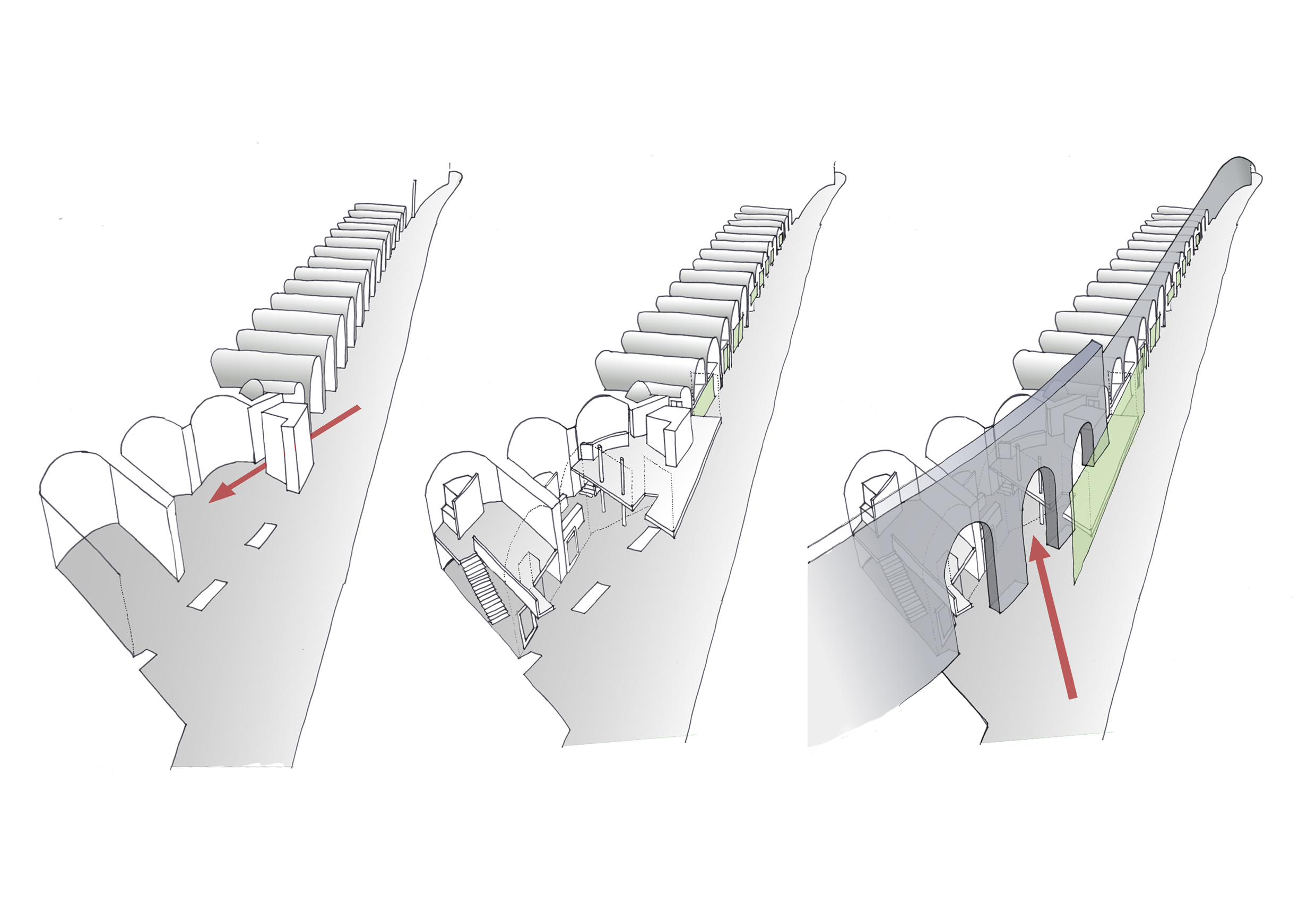 Artists' Studios, Gallery and Cafe
Market Street, Edinburgh
This scheme was runner up in an invited competition for developers Mountgrange Ltd. It forms part of the wider proposals for the 'Caltongate' area and incorporates shop-fronted artists' studios, public cafe, gallery and performance space. Some vaults are joined up to form larger spaces and a cantilevered cafe gallery provides a strong street presence and focus for the whole.
Market Street Artist Studio, Shortlisted, 2006