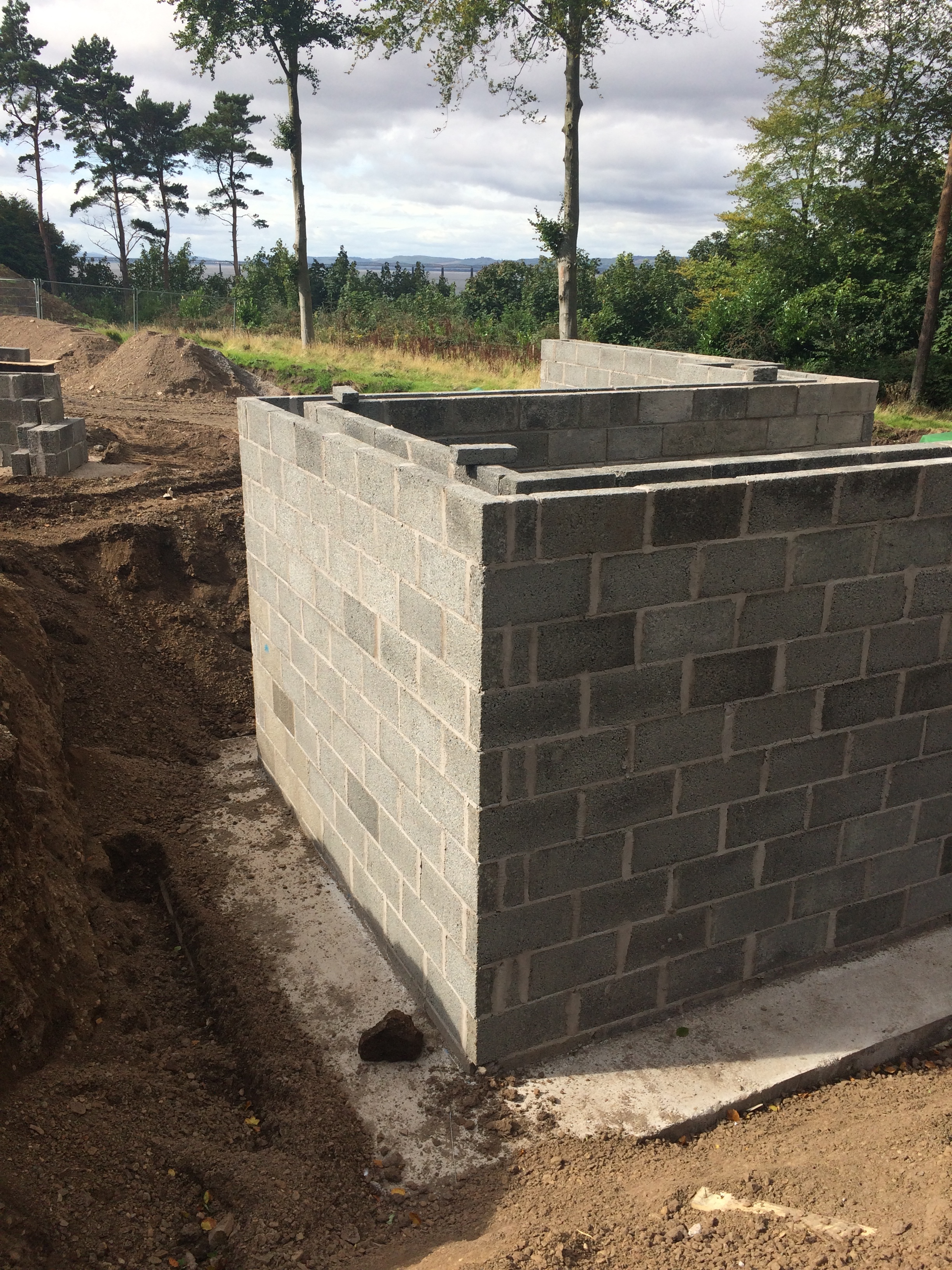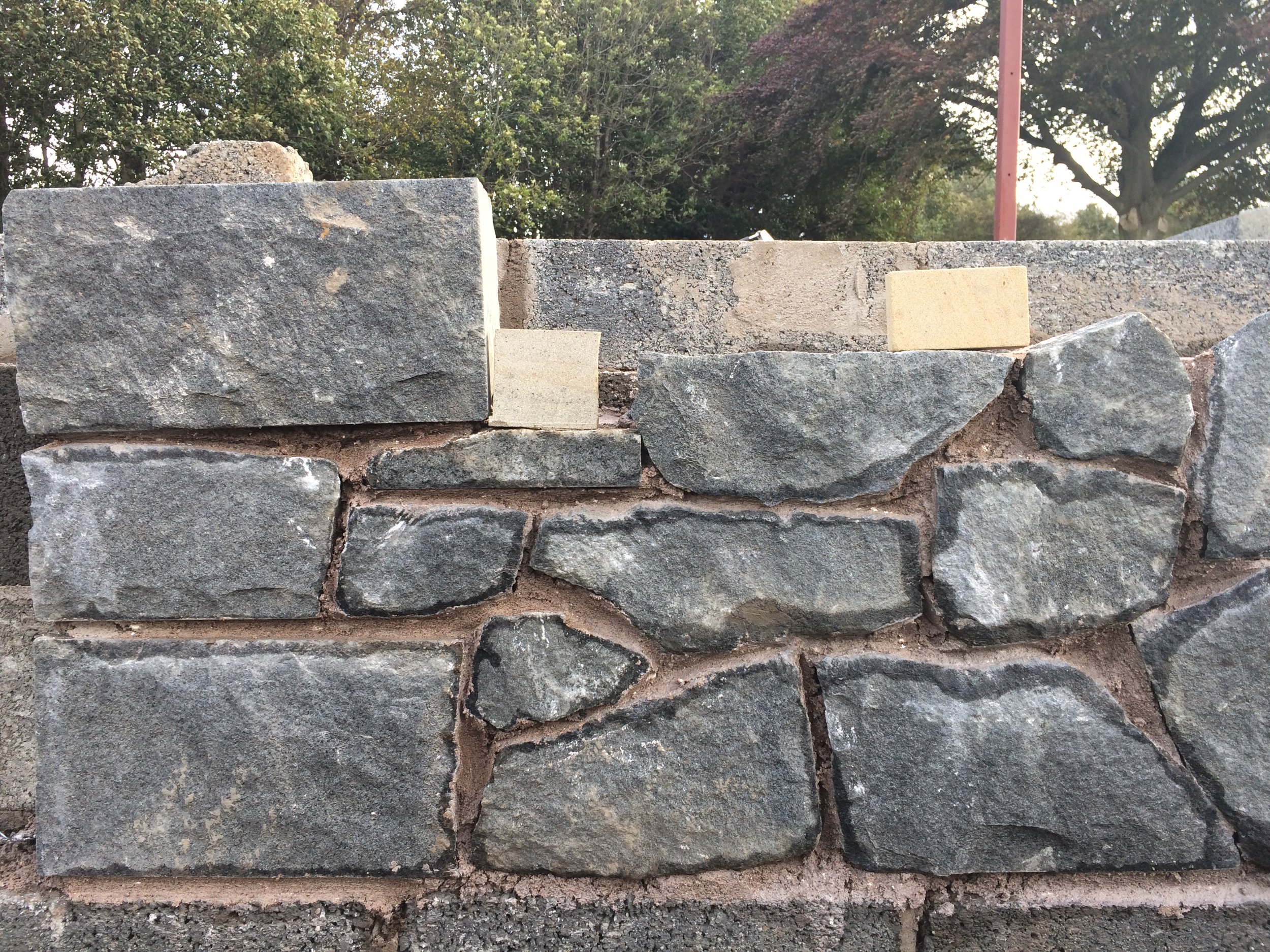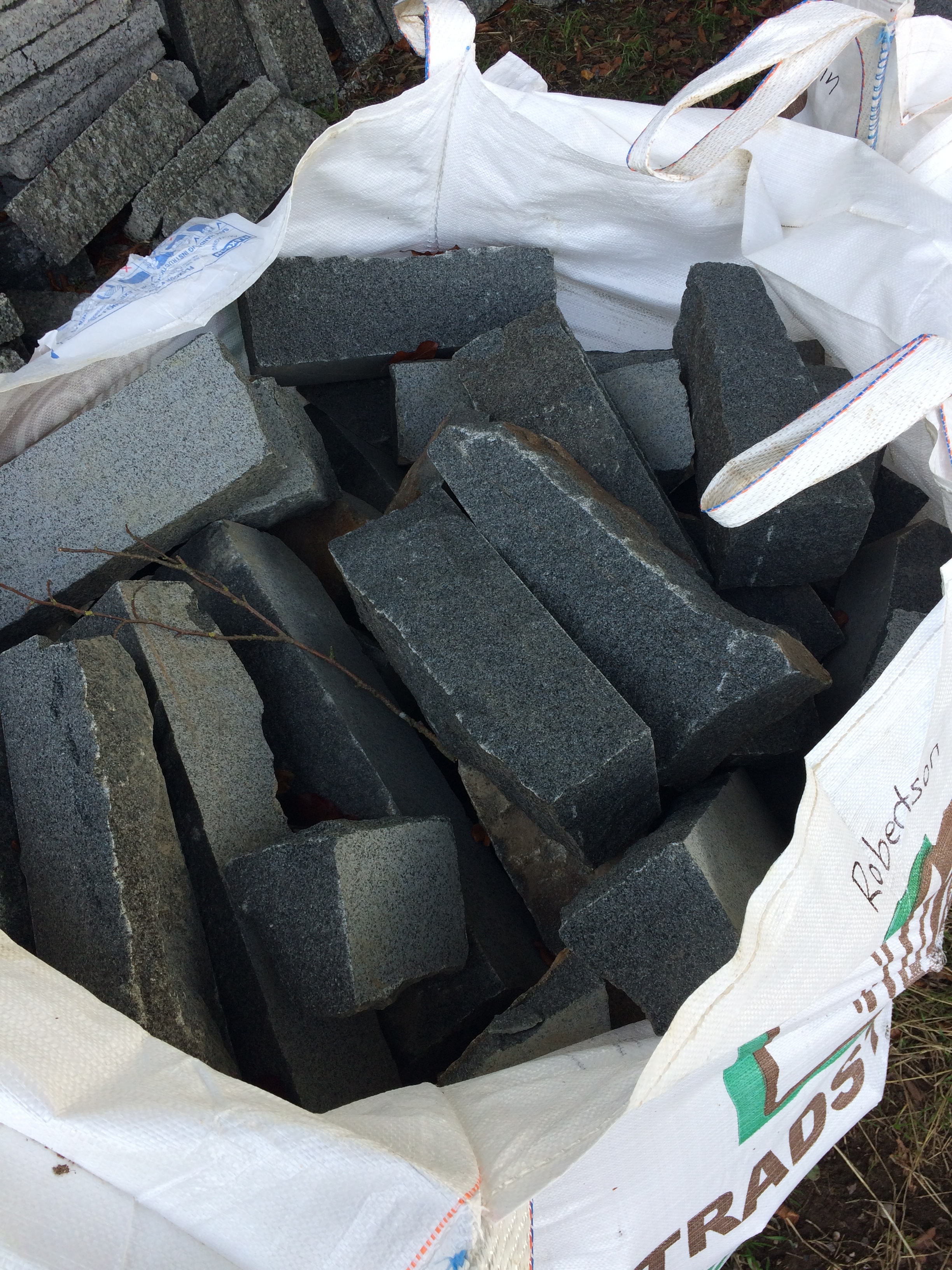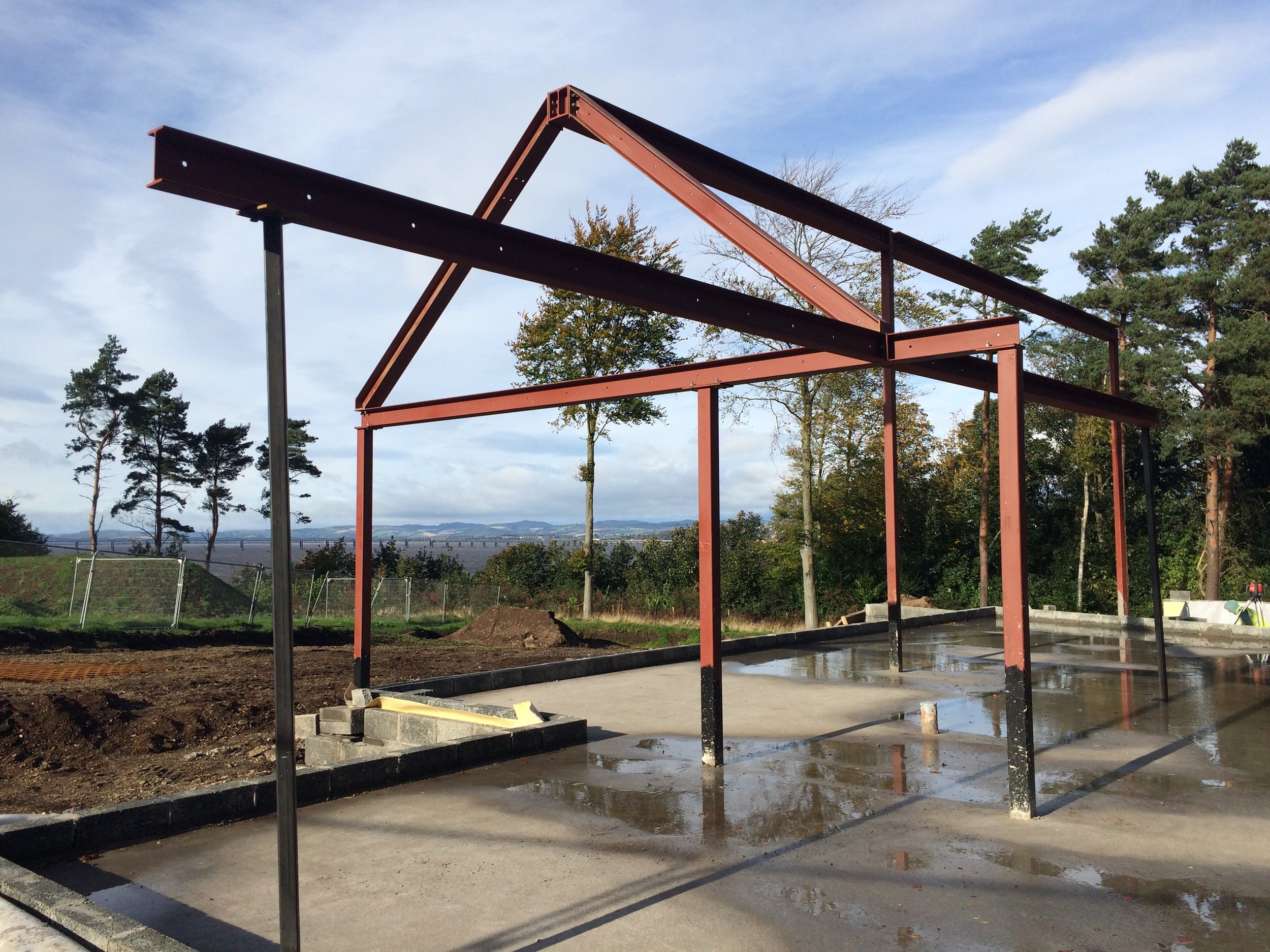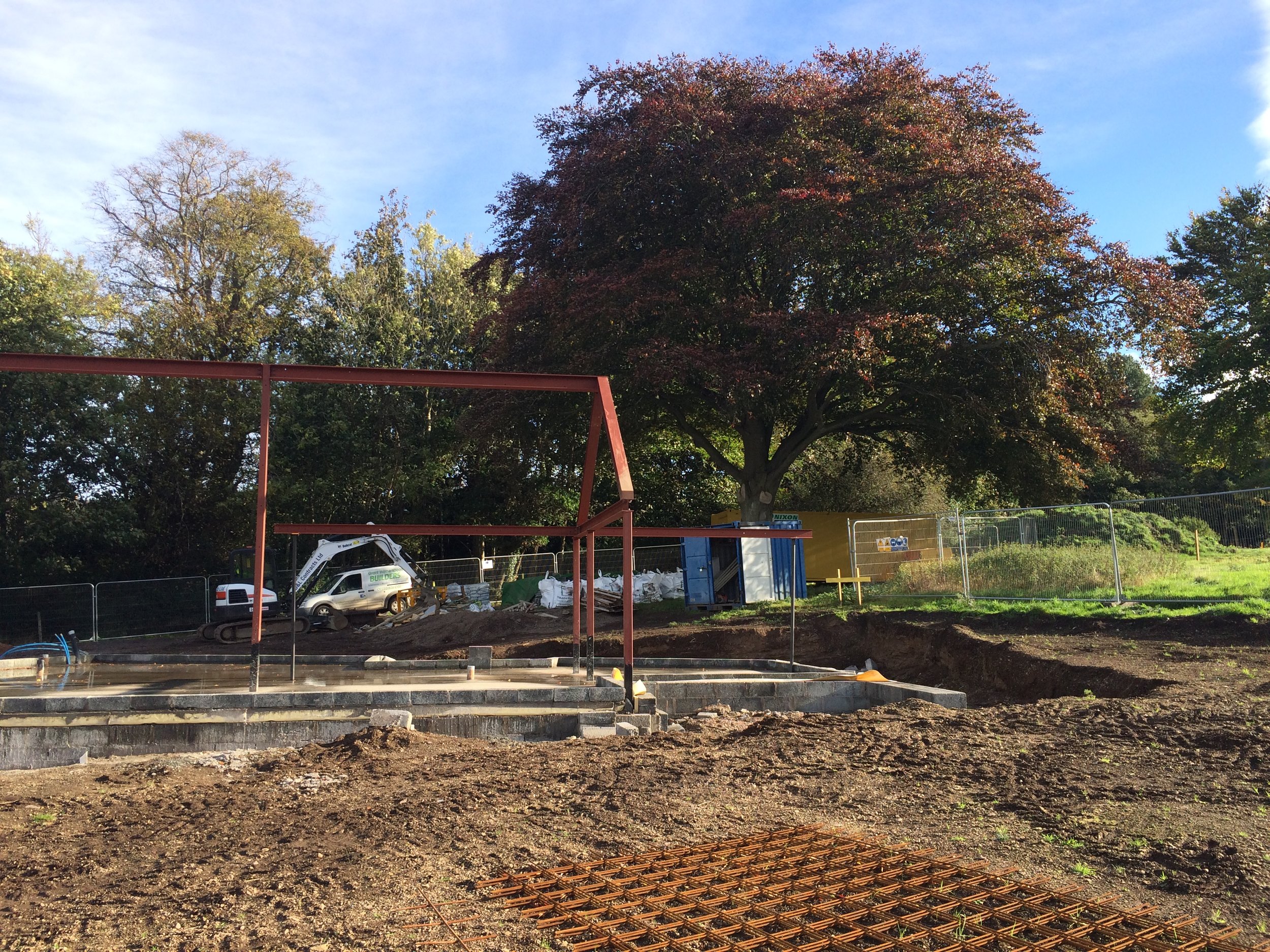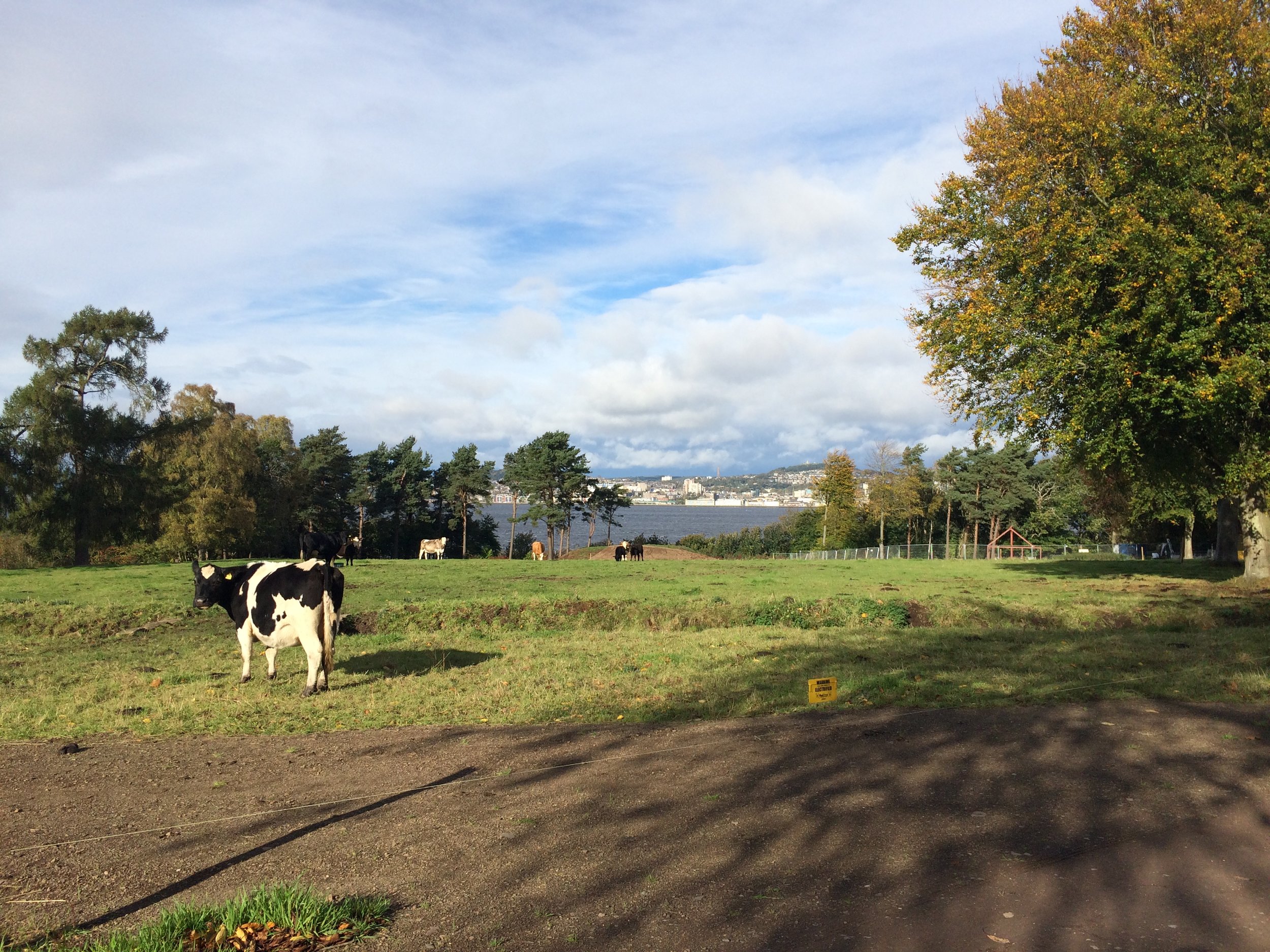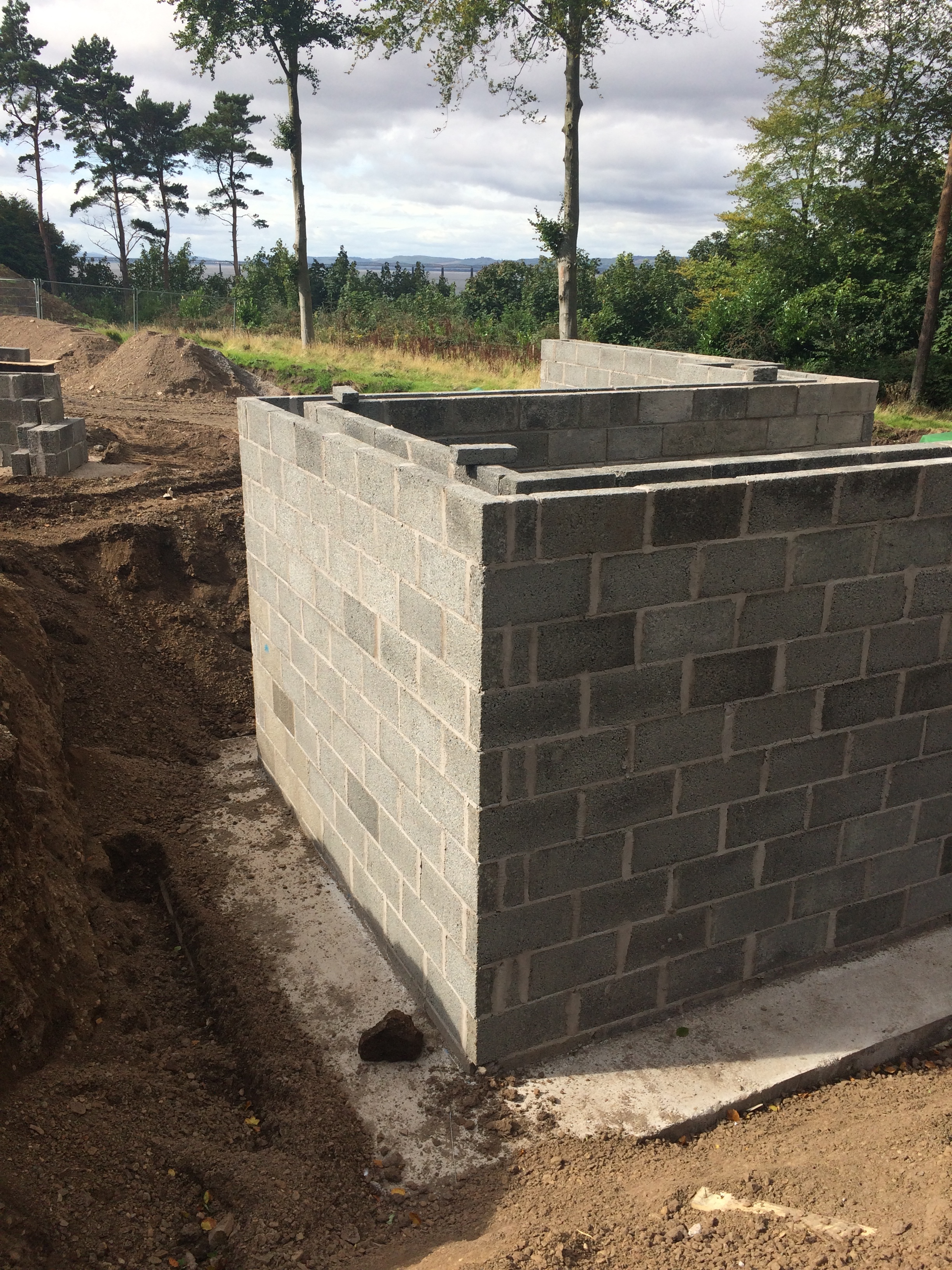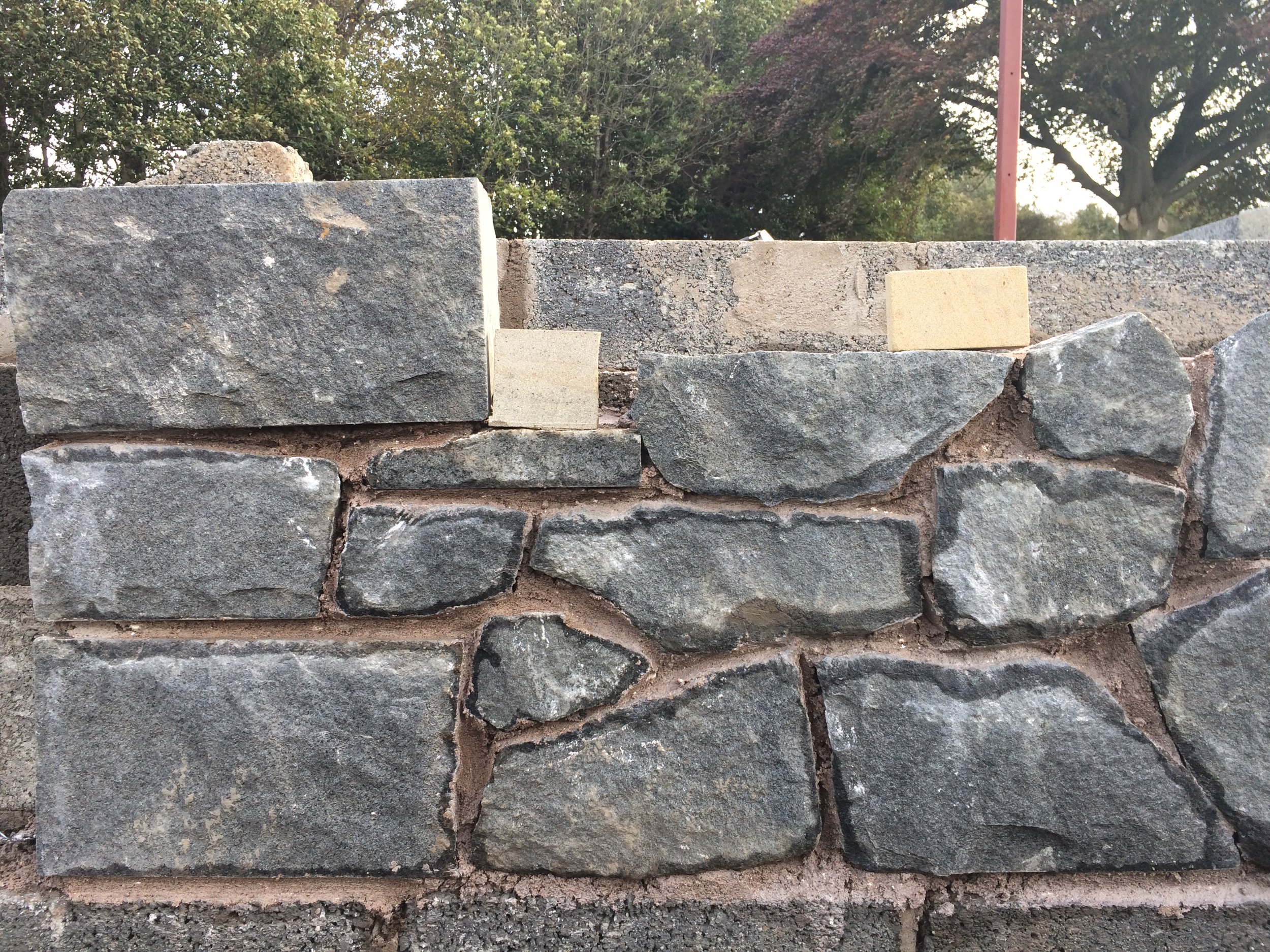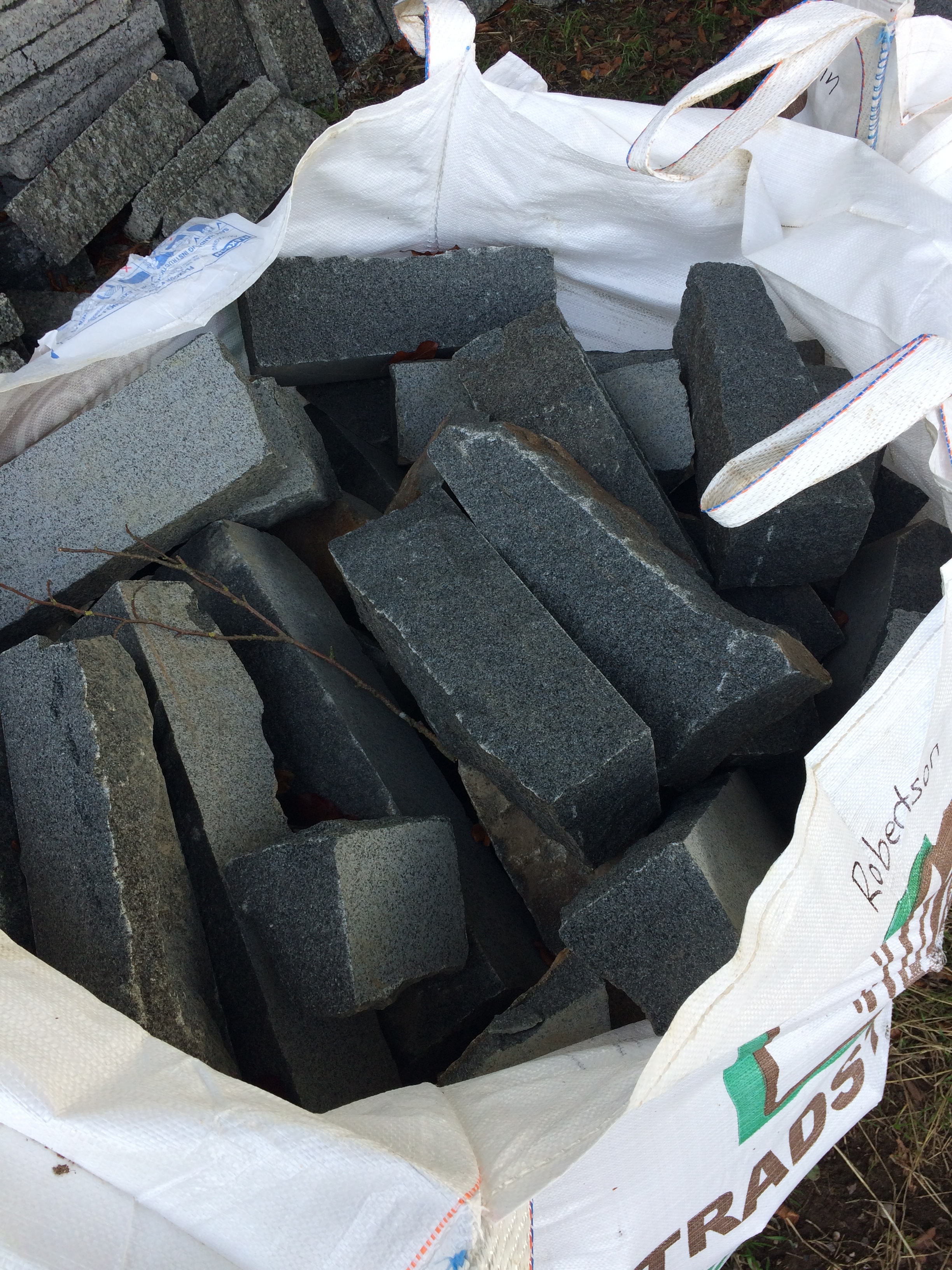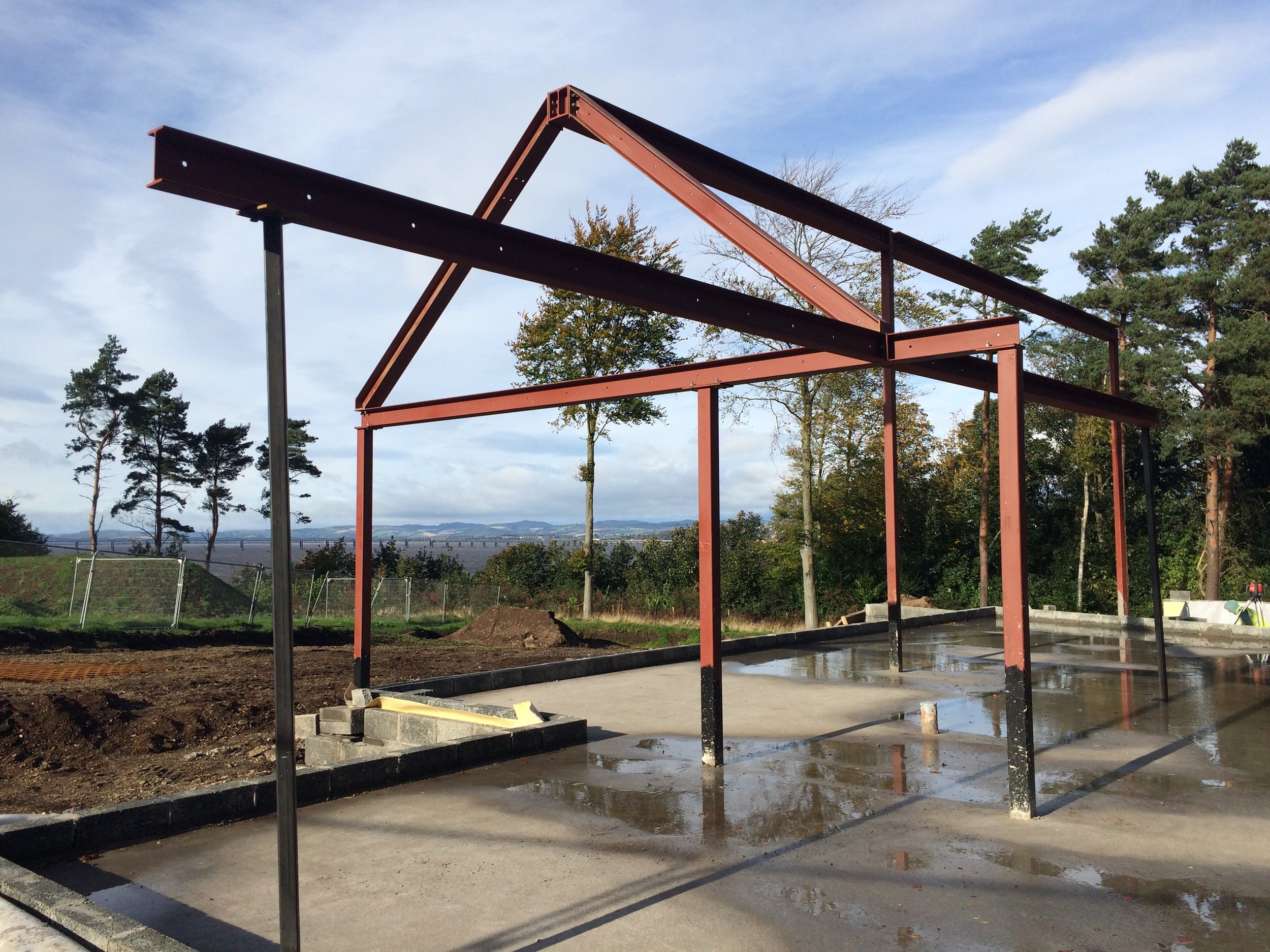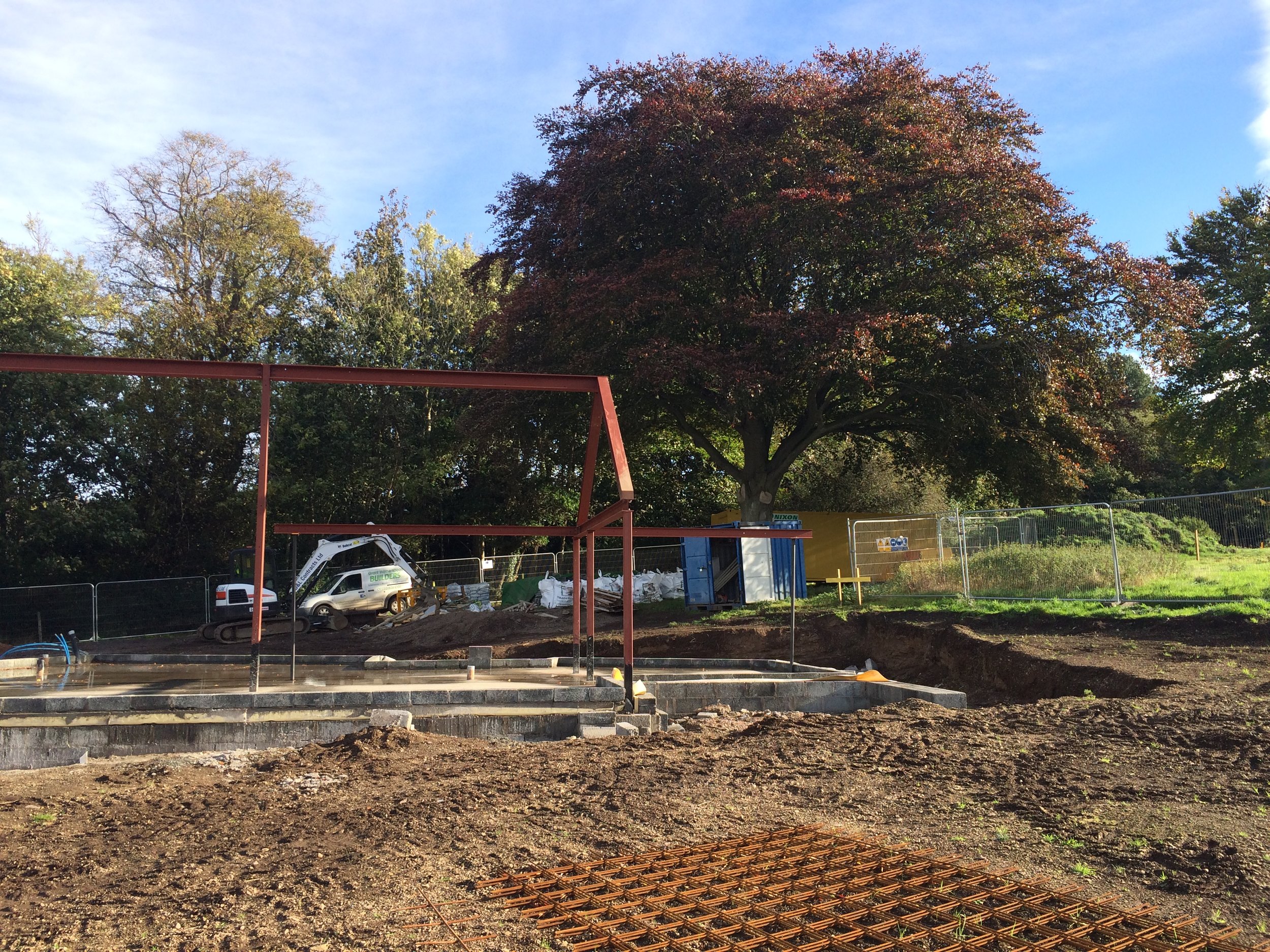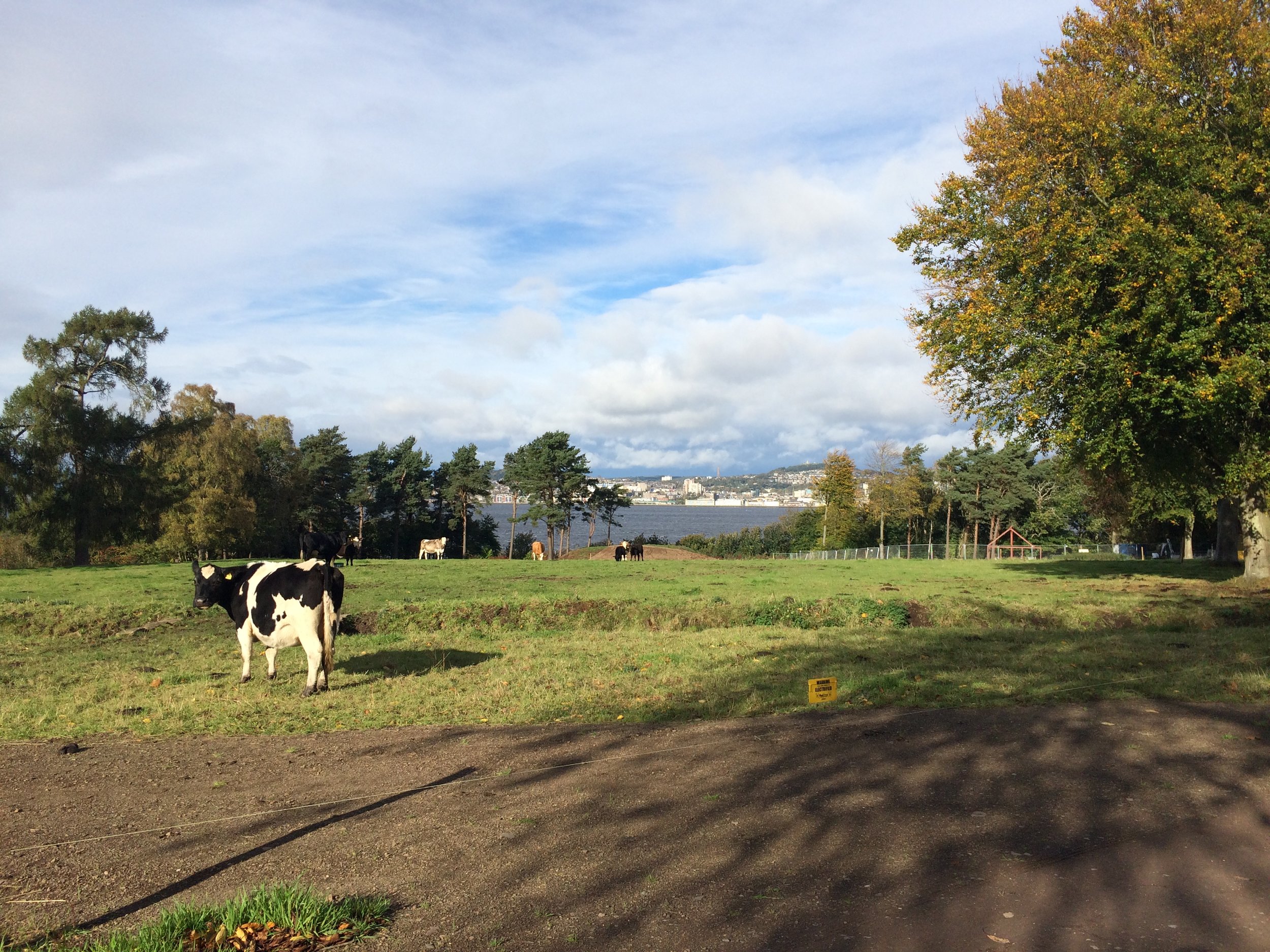 Robert Millar blacksmiths have designed, fabricated and installed the first steels that form some of the primary superstructure for the ground floor. The triangular steel frame immediately gives the building a form, as it peeks over the hill from the parkland to the east.
 
The first batch of proposed whinstone has also been delivered and John, the stonemason, has already got the start of a sample panel up for us to comment on and compare to the current options for the dressed sandstone. We're looking for a sandstone to compliment the hue and saturation of the whinstone now but also once its been subject to a few years of Fife weather whipping up the Tay estuary.
The blockwork shuttering for the concrete retaining wall is also complete and ready to have the concrete (slowly) poured, ready for the remaining steel posts in this area of the building.