Sustainable Community Hub, Isle of Skye
After a lot of groundworks to get down to solid ground, its great to see our community hub on Skye starting to emerge out of the earth. The foundations are now largely complete and soon the ground floor will be installed. The blue skies were showing off the incredible views from the site on our latest visit.
Head over to our dedicated on-site page for full updates on the project.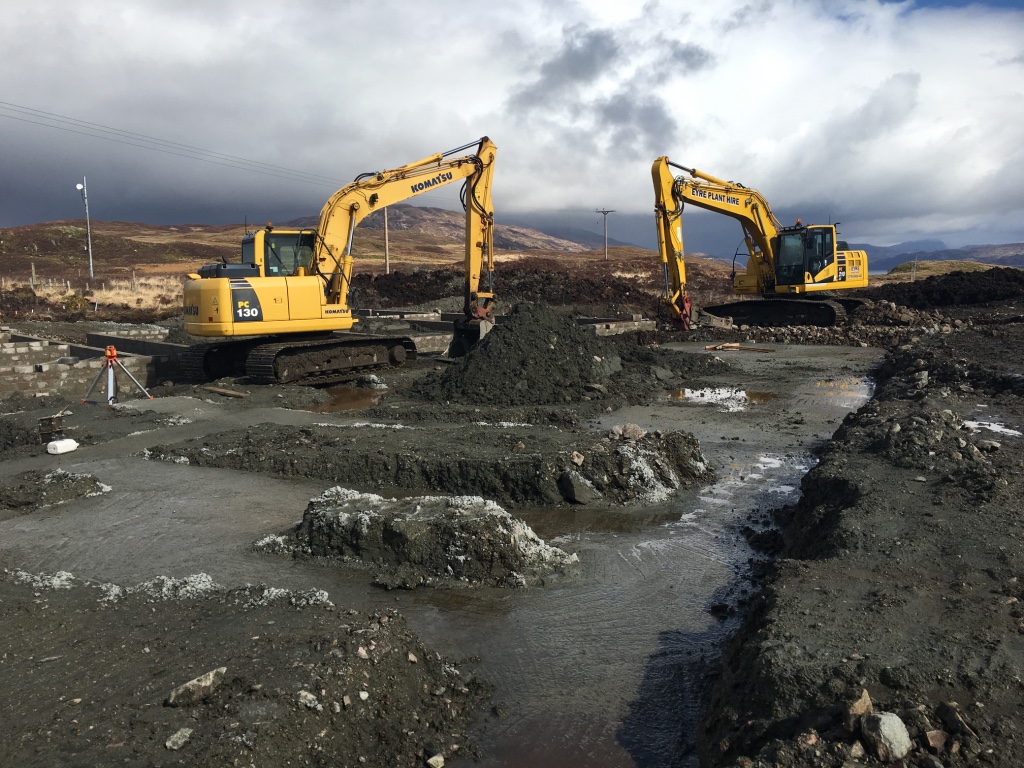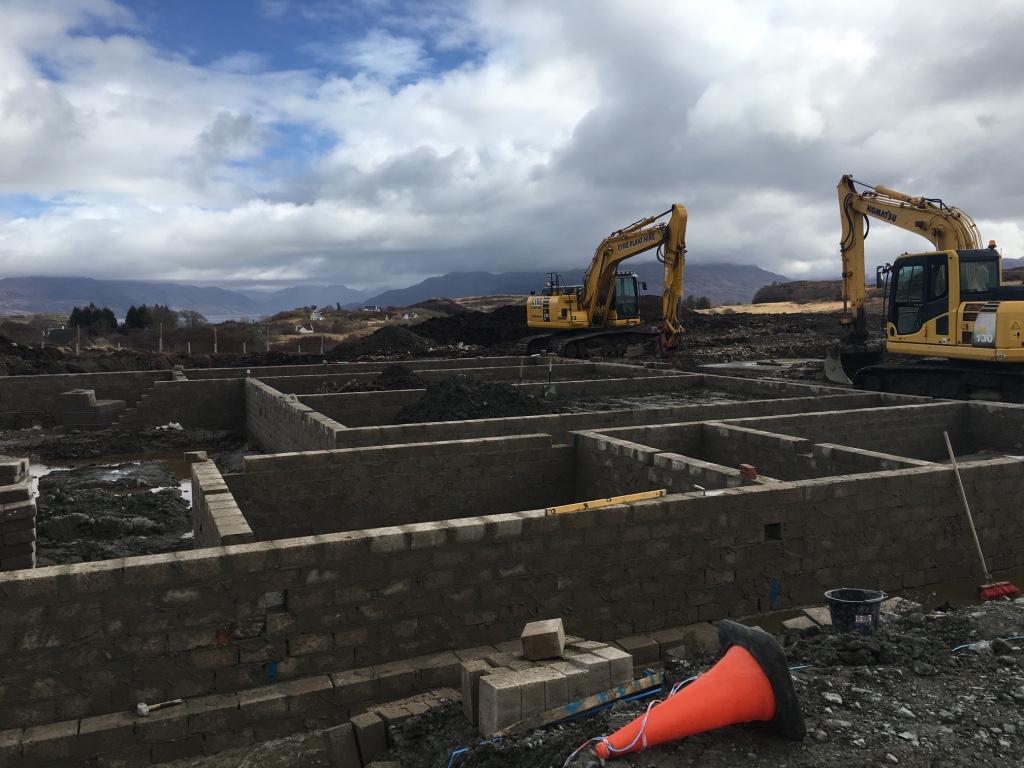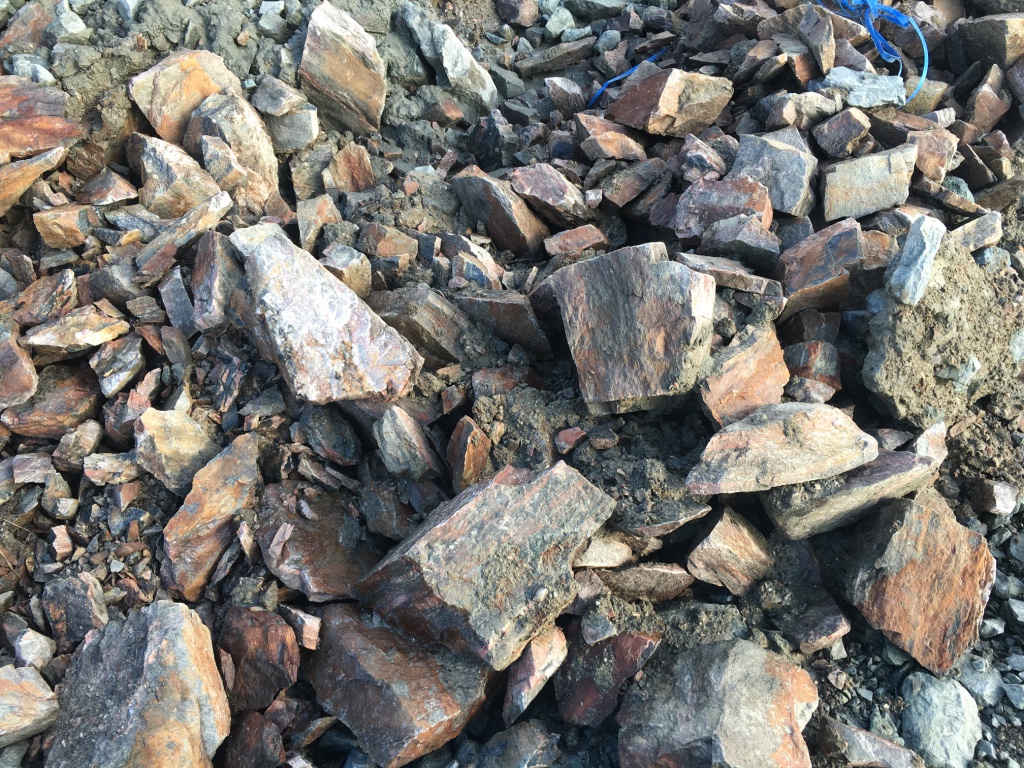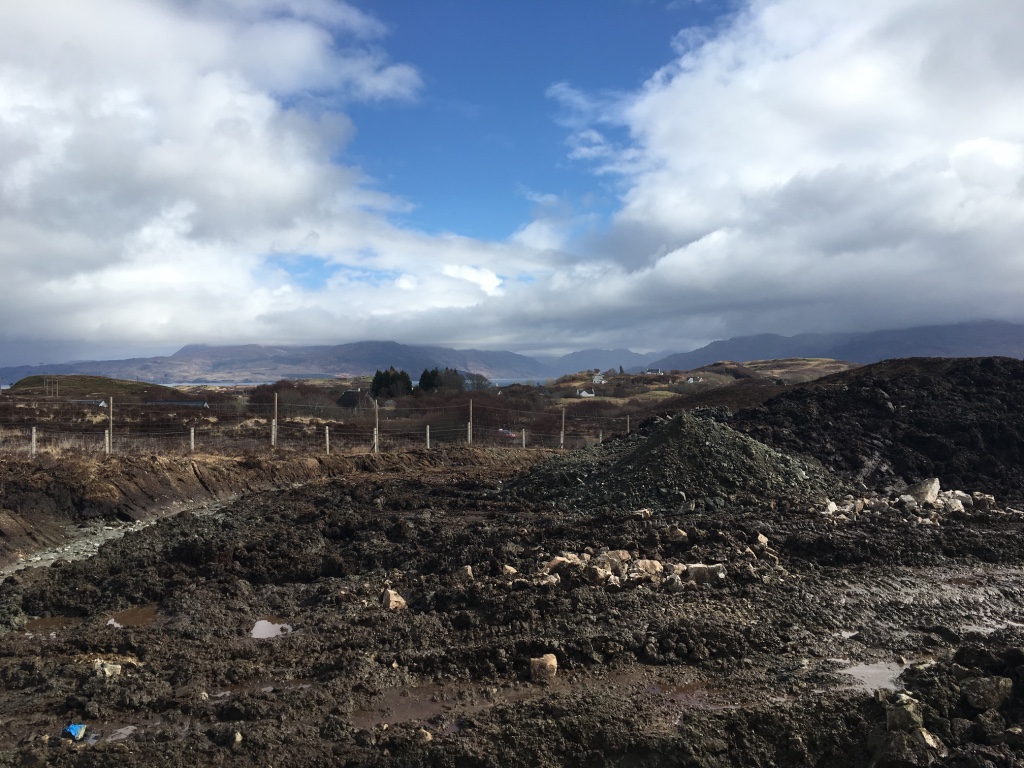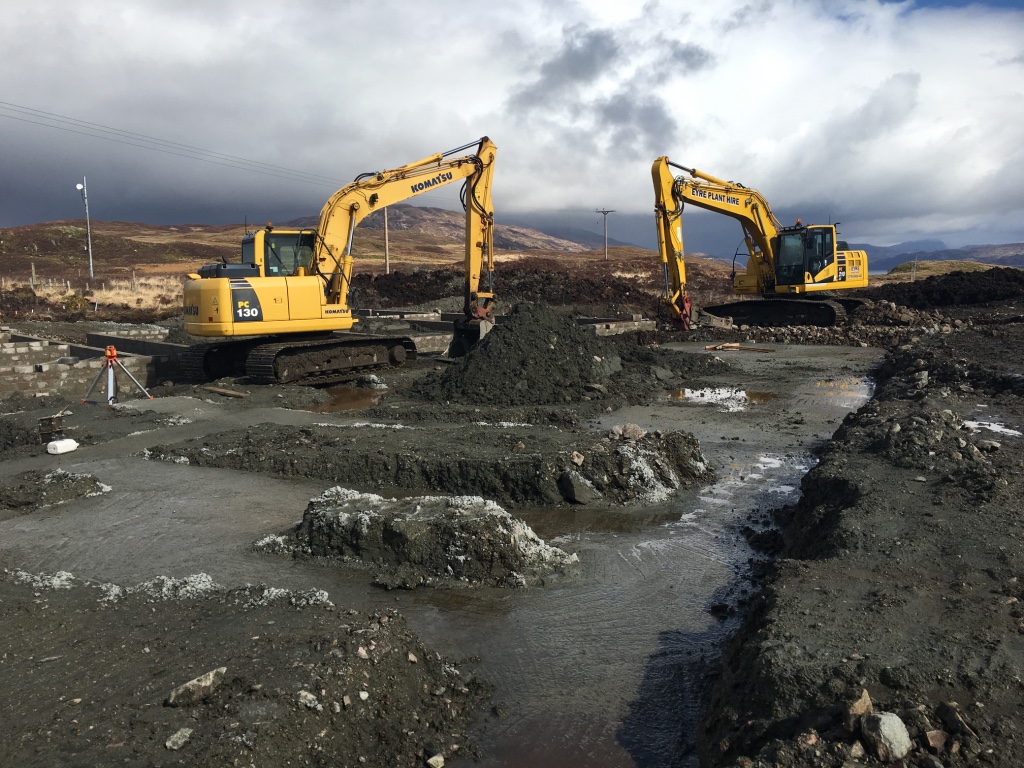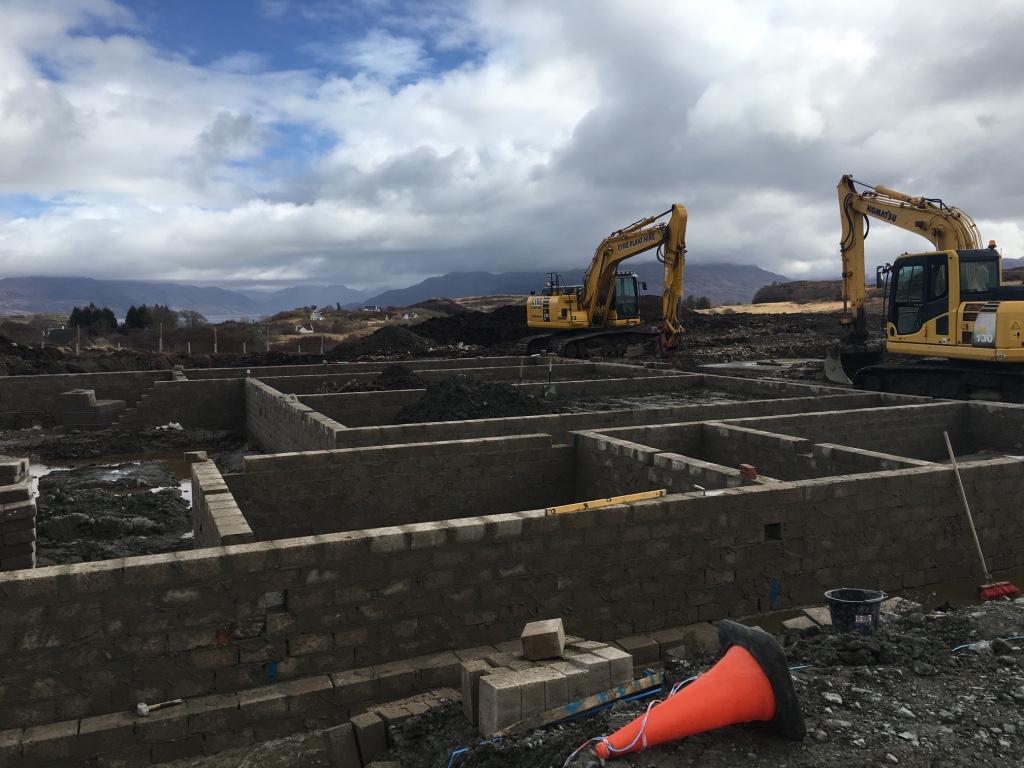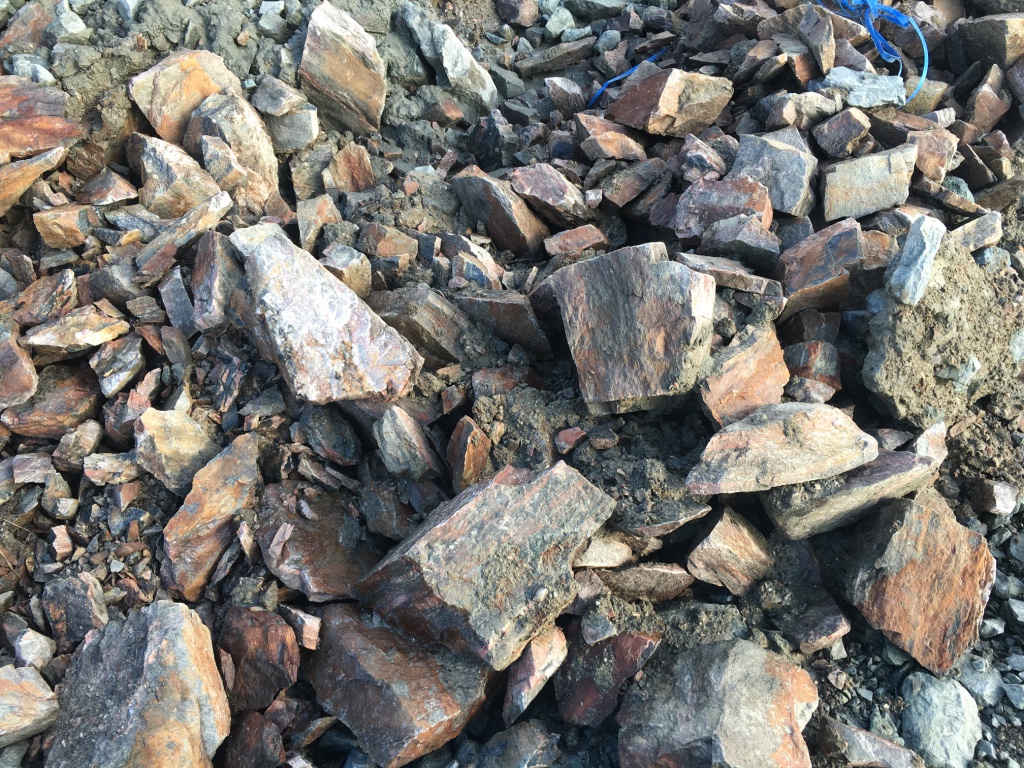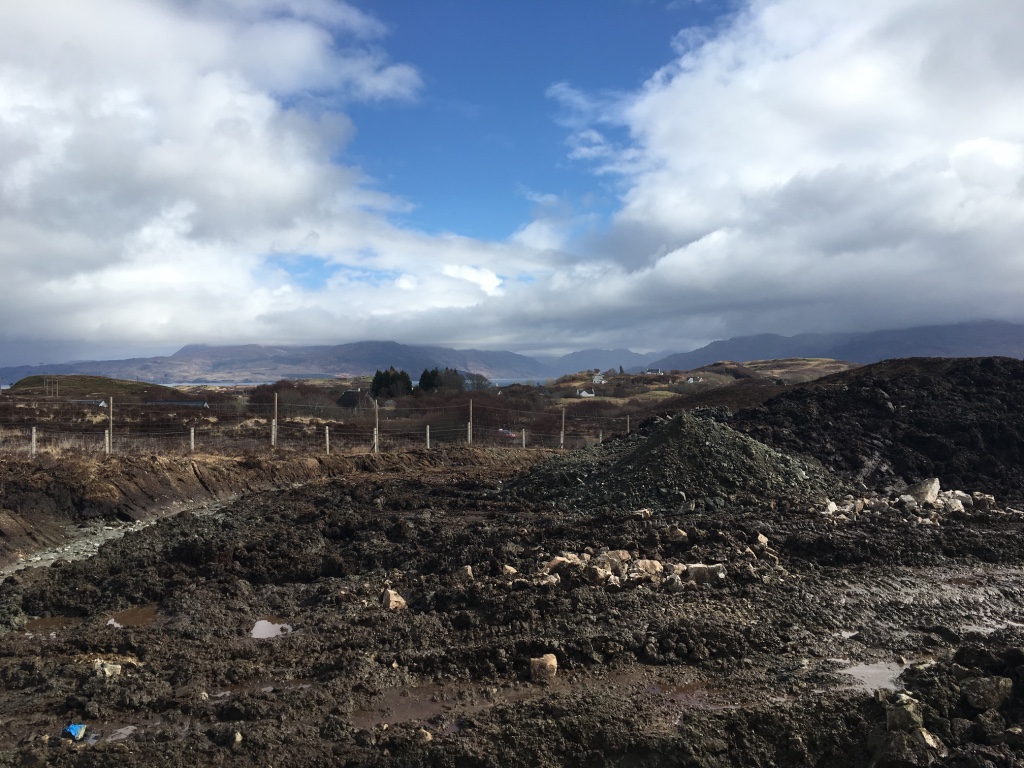 Steading Conversion - East Lothian
Meanwhile, in East Lothian, our new house in a historic steading complex is edging towards completion. The building is now wind and watertight, thanks to the installation of the high-performance aluminium sliding windows. The windows have been installed in advance of the stone walls being completed, as they are designed to eventually slide into hidden pockets in the stonework. Inside, the underfloor heating installation is complete, and finishes are starting to be applied.