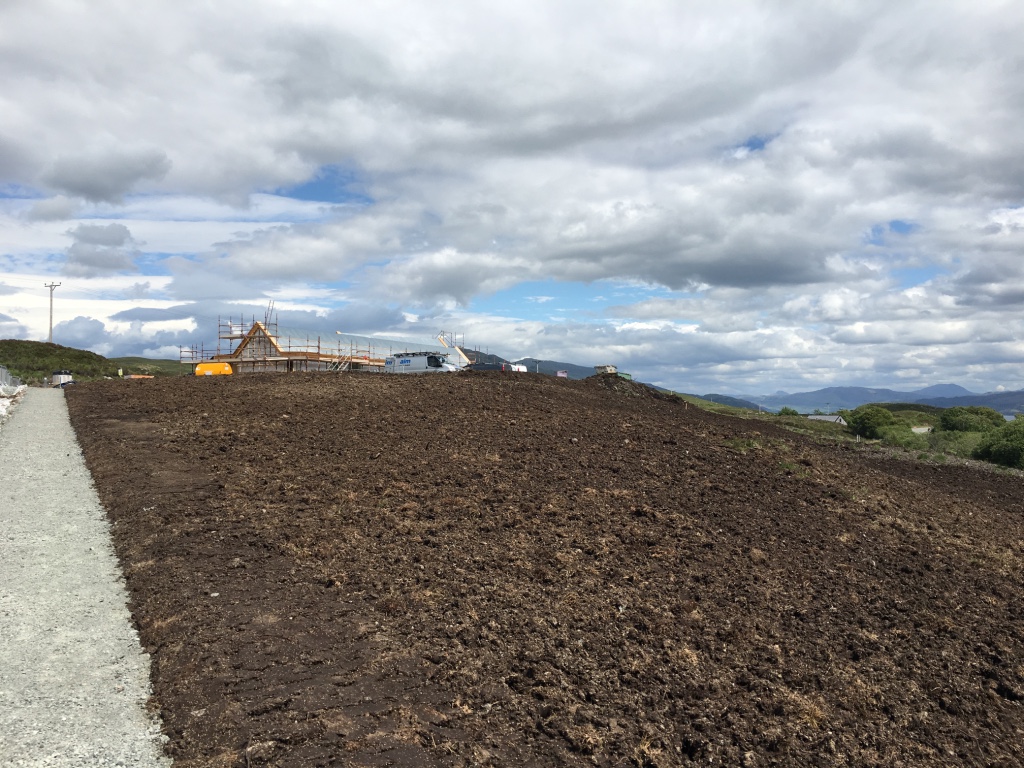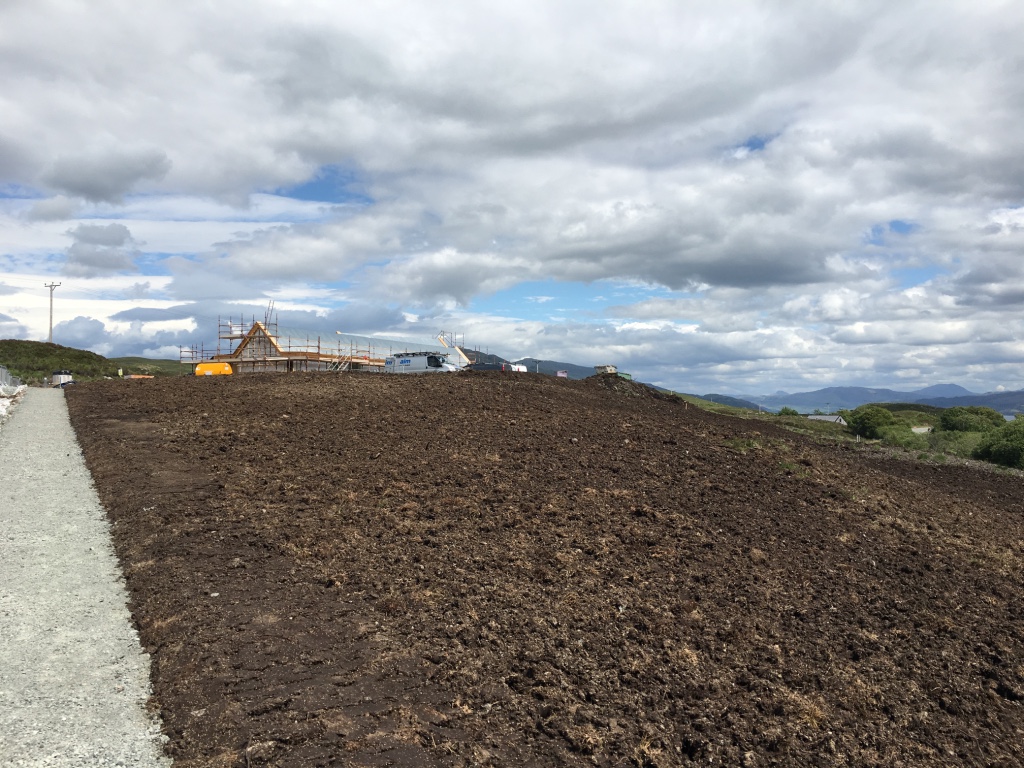 Since our last visit to Skye, the roof structures have been completed and wrapped in their silvery under-cloak ready for the outer waterproof layers to be applied. Other finishing touches to the roofs are starting to go on, including the timber boards and render panels at the gable ends.
Down at ground level the very local stone, taken directly from the ground on which the building sits, is being expertly pieced together to clad the recently completed blockwork walls. With the roofs now completed the form and character of the internal spaces are emerging.
The squelchy bog around the building has been levelled, dried out and seeded with grasses and wildflowers - we hope to see these sprouting very soon if the sunshine continues.