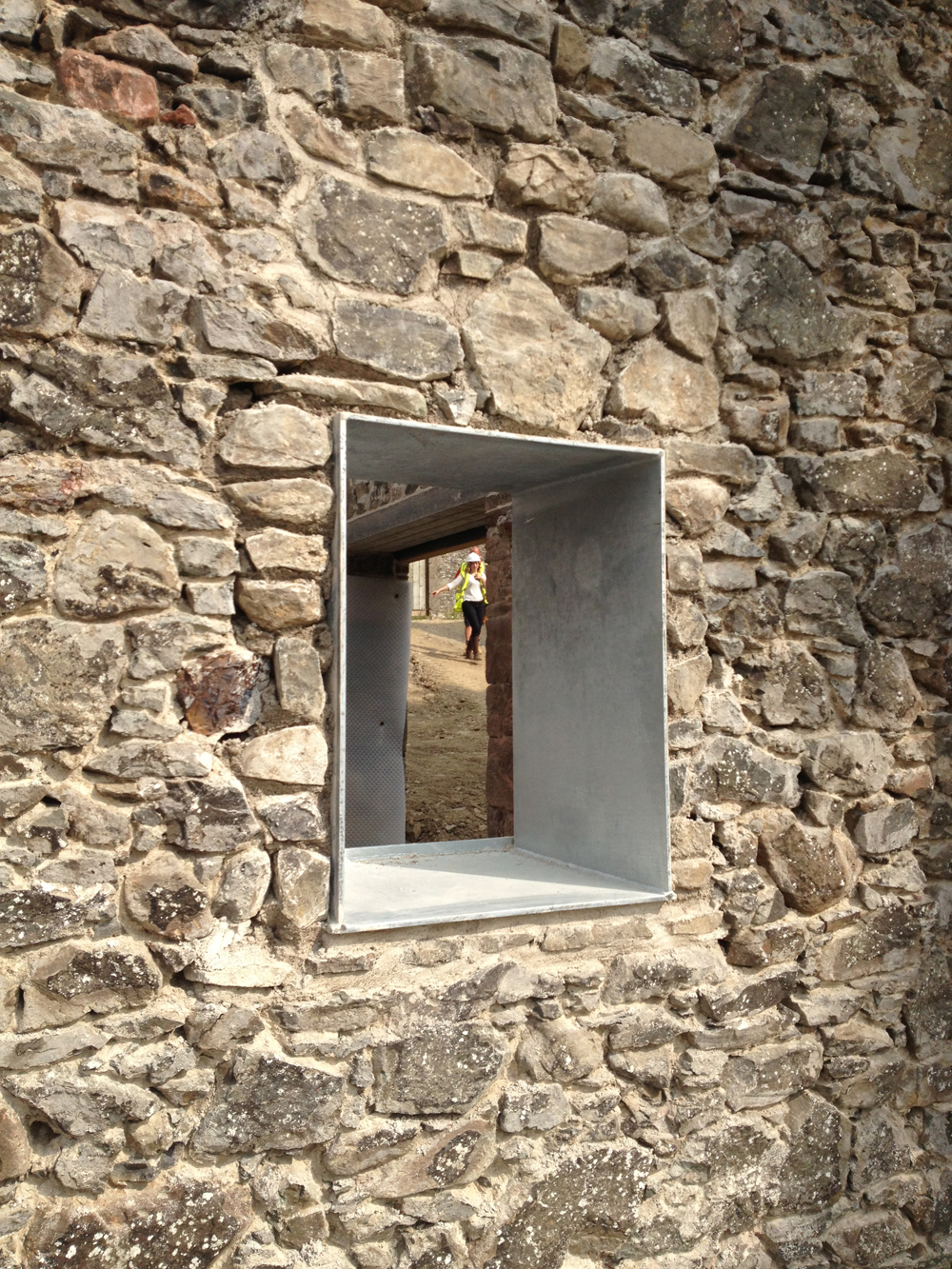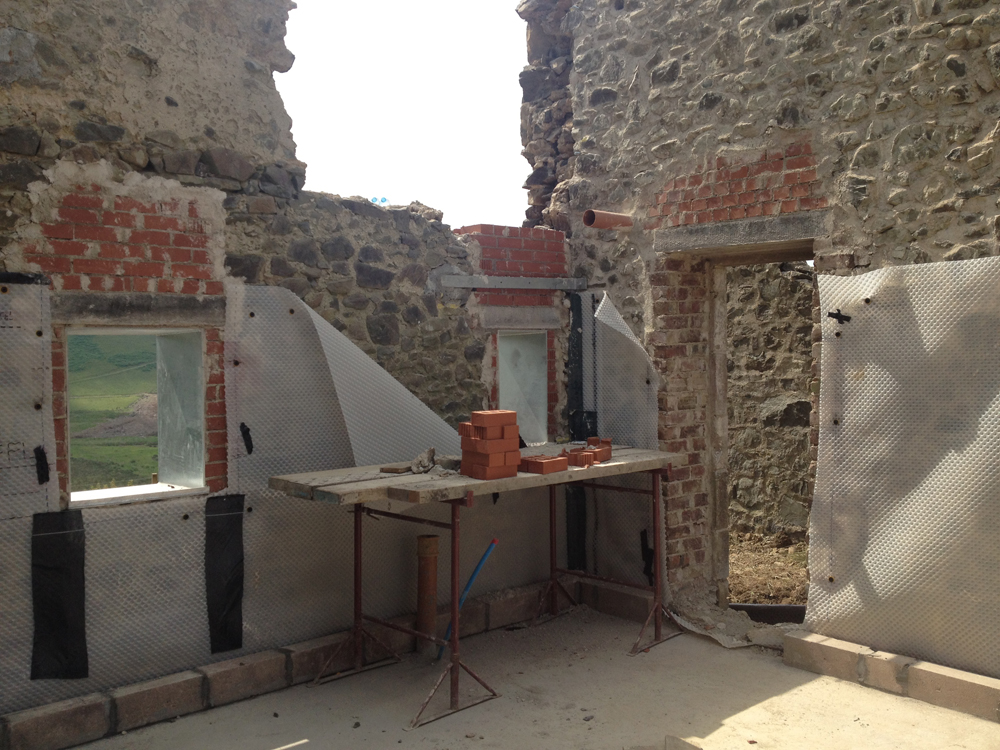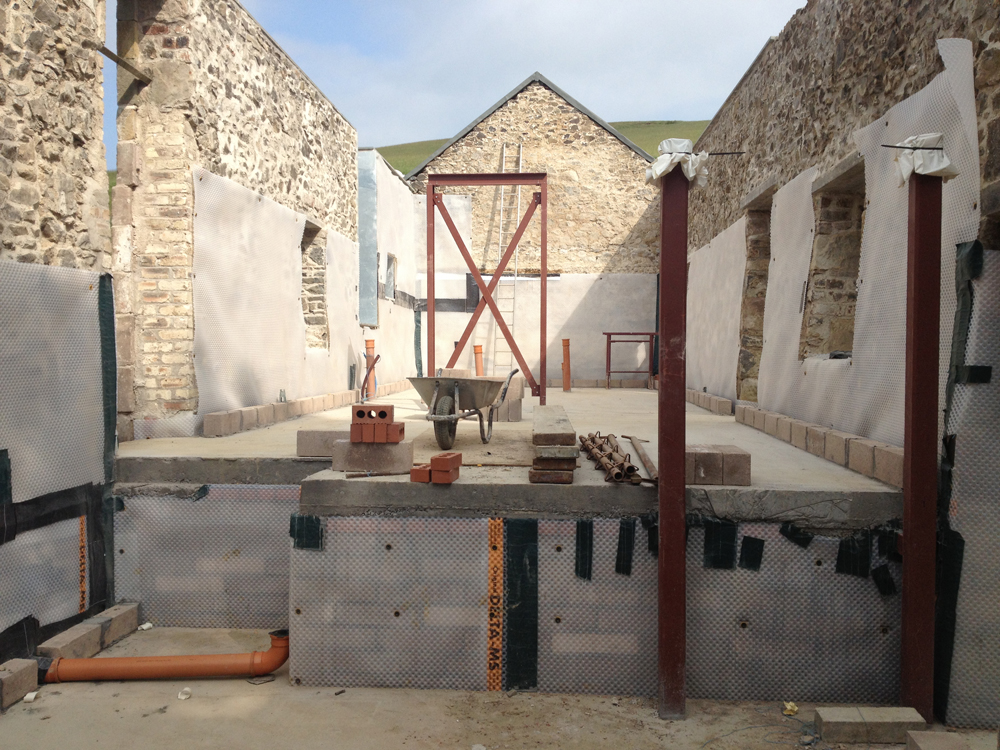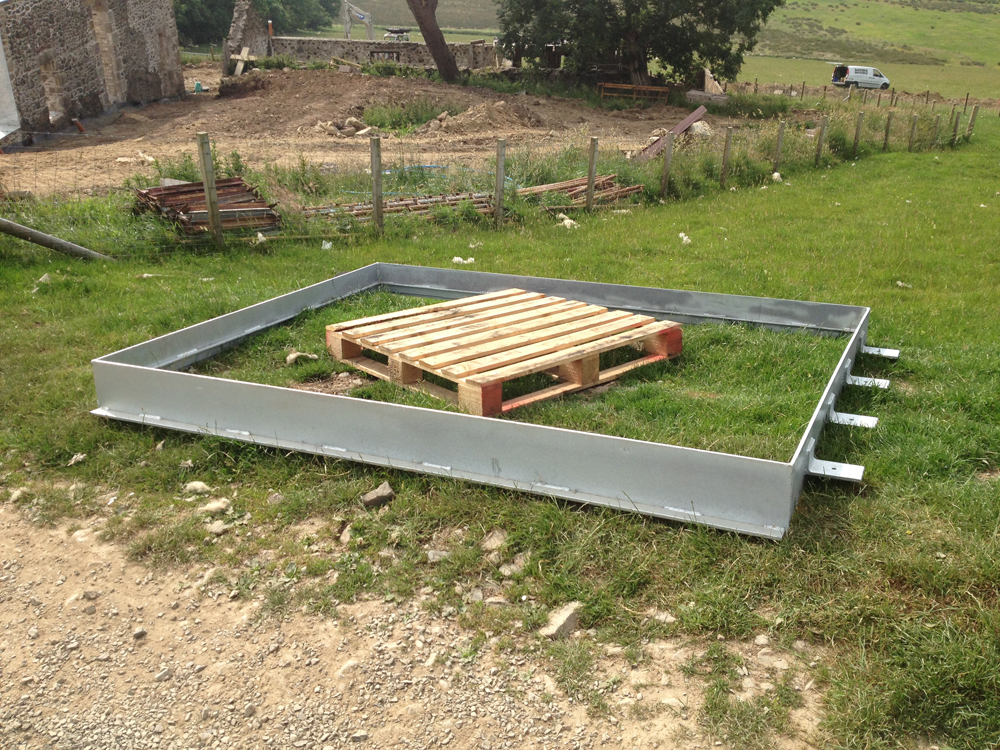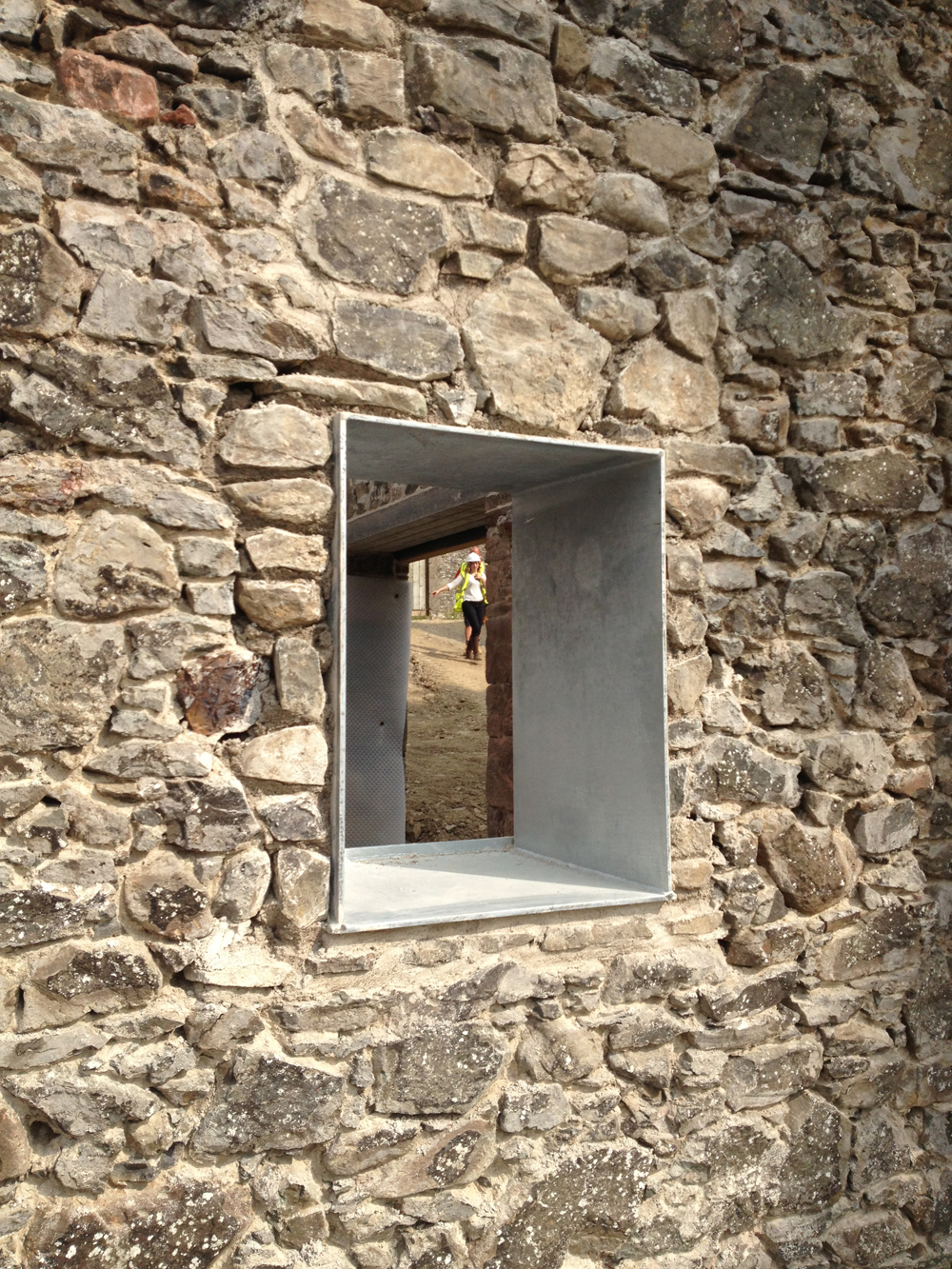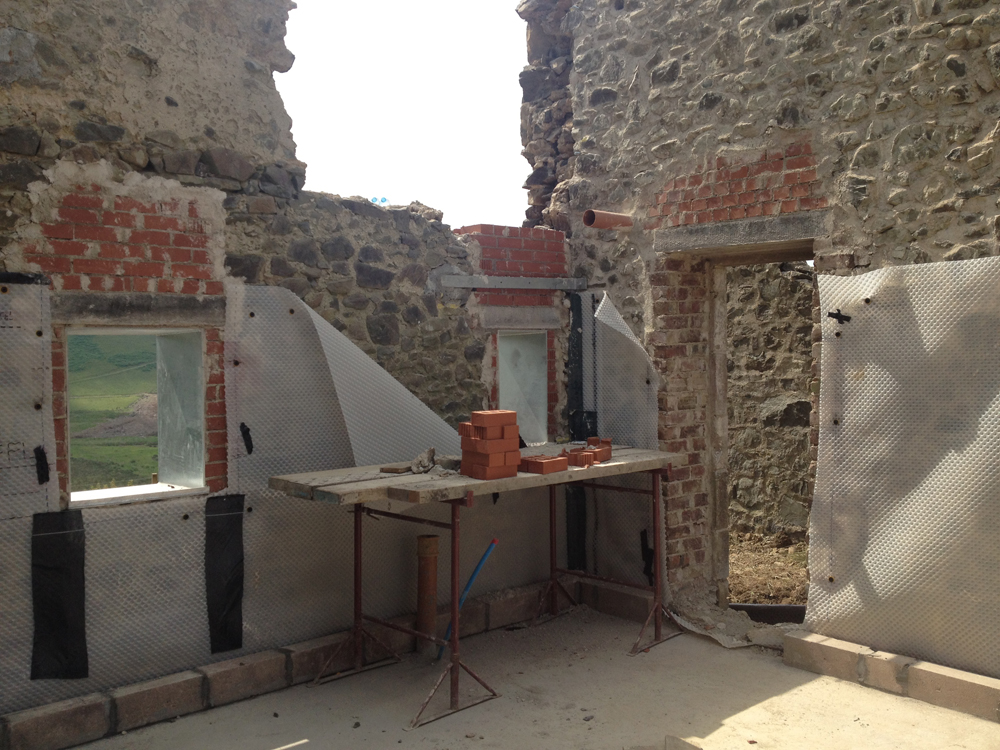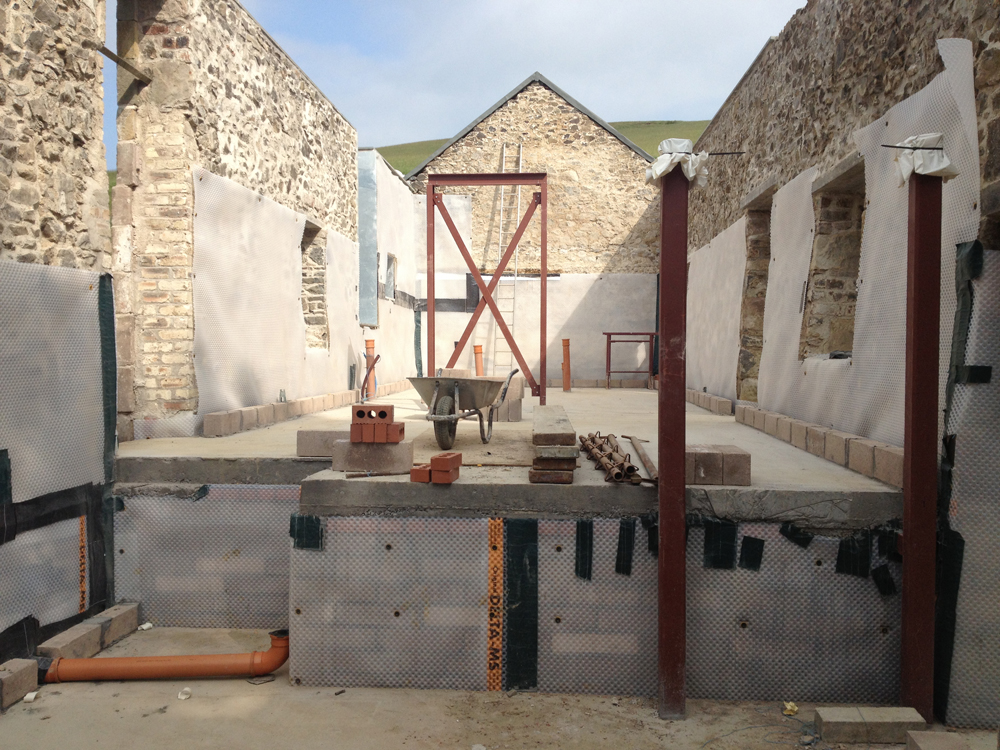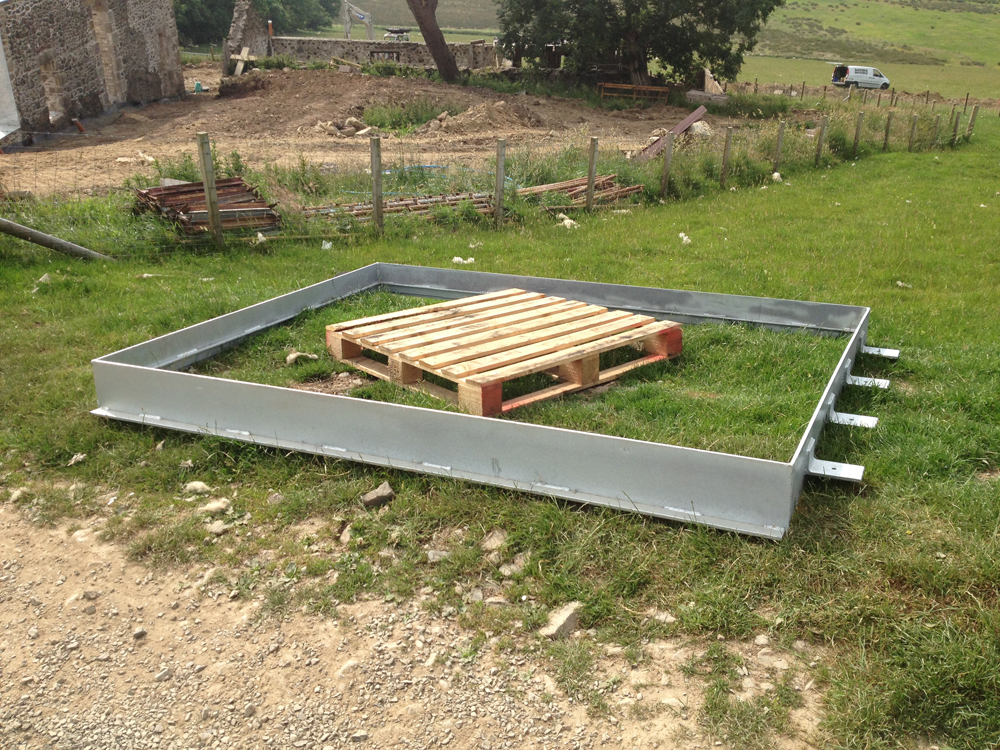 Entrance excavated for the installation of stone gabion walls.
New openings in kitchen area complete, including two new windows and a new doorway.
The empty shell becoming more inhabited.
Preparations for the timber framing kit are underway, with the new framing due to start next week.
The largest galvanised window frame for the gable opening will be installed after the timber frame is constructed.