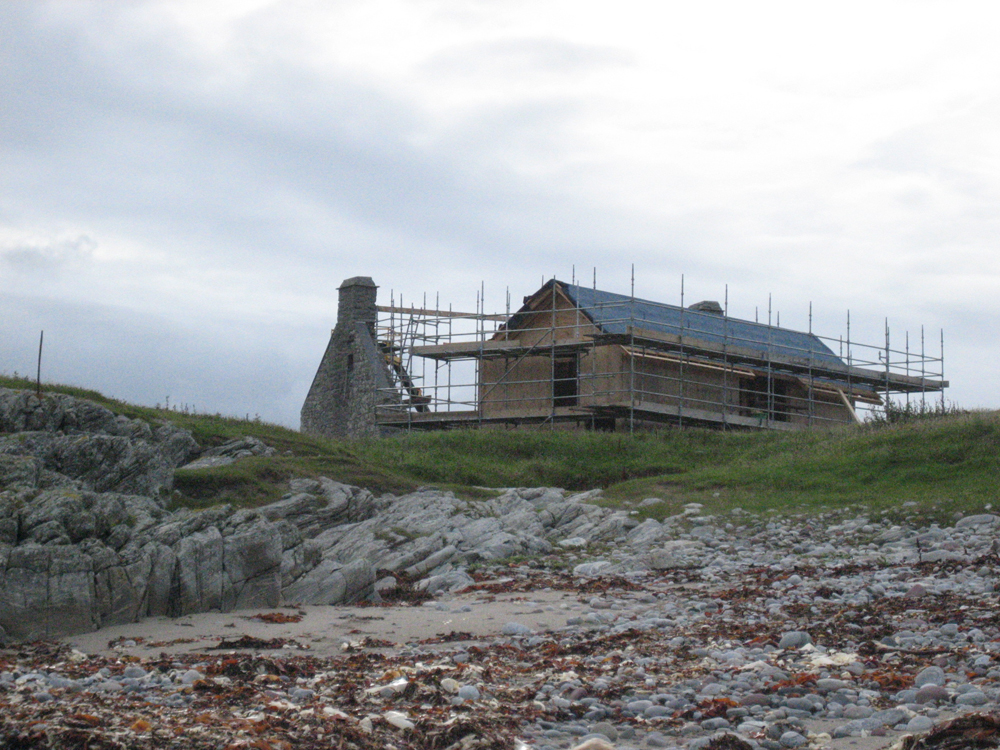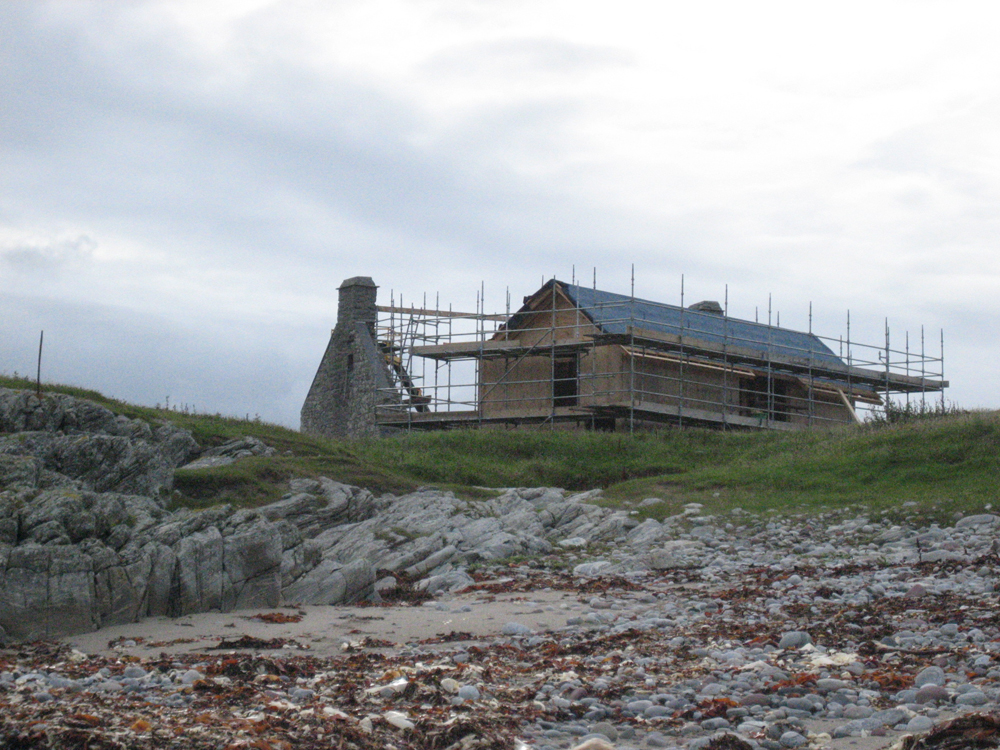 The ridge beam for the roof in the original ruin is put in place. A lone steel column supports it in the middle. The beam is a composite of steel and timber.
The original roof structure didn't have a ridge beam and this may have been one of the reasons why the external walls were so violently pushed out and cracked when the original roof collapsed.
The roofing membrane is now on the new west wing. A bit of weatherproof shelter is particularly welcome for Spey Joinery after an August of continuous rain!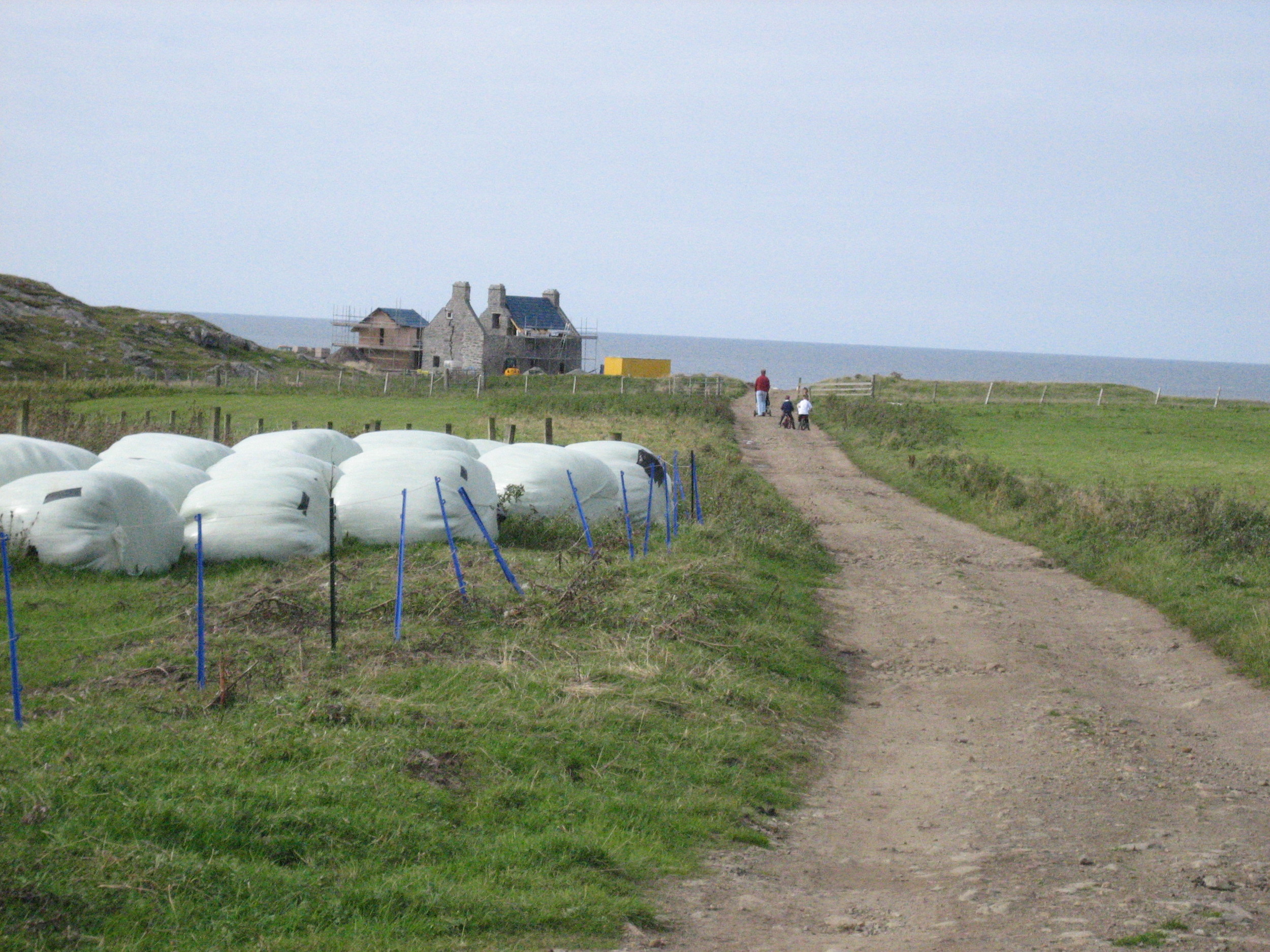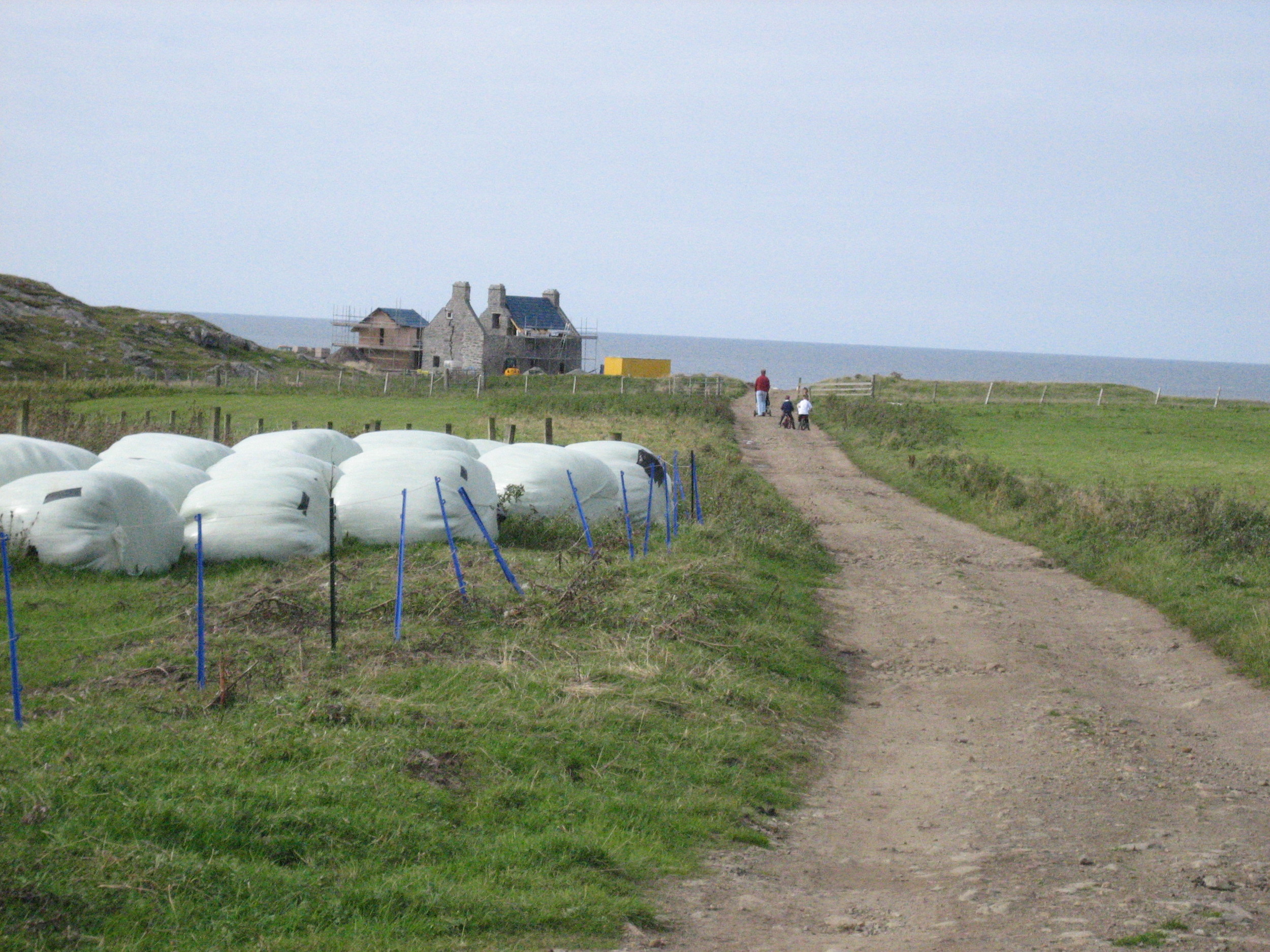 The main structure inside the ruin is now up.
The main framing structure is largely in place. This photo shows the 'tooth'/'turret' sticking through the main roof. This will house a small study with windows looking in three directions.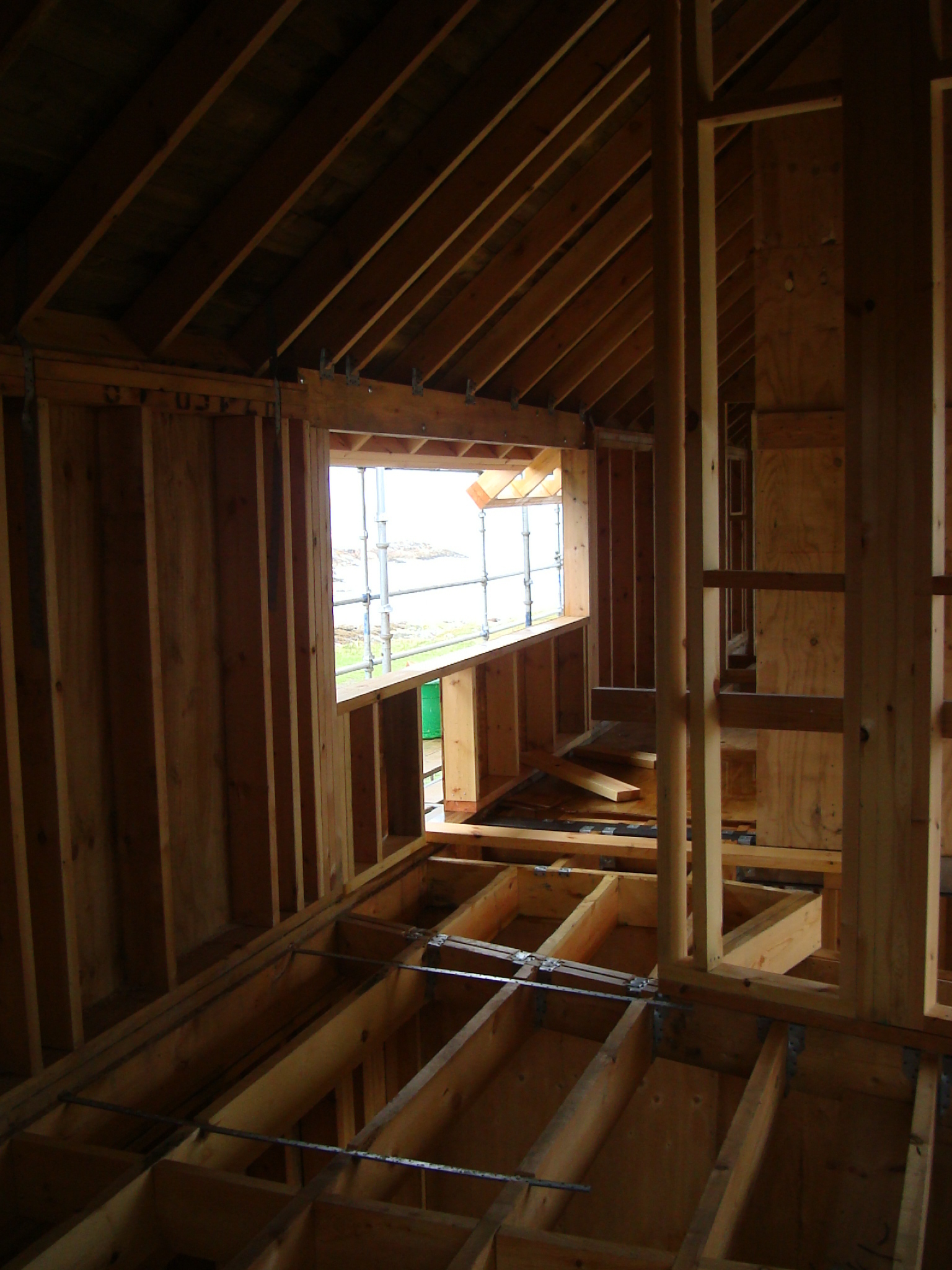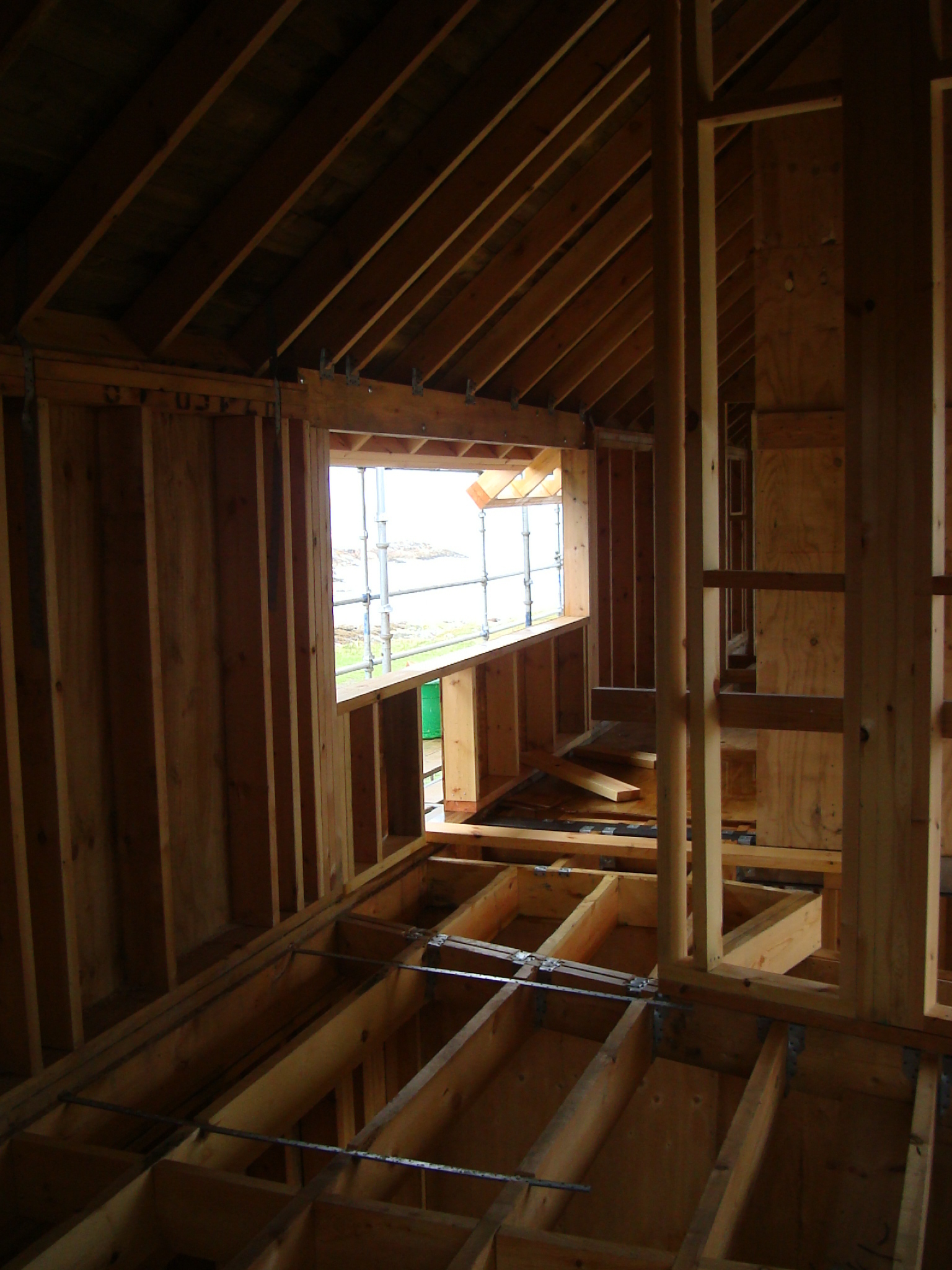 The section where the new structures slot into the existing ruin is very complex, particularly as there is a big movement joint across the whole house here. The whole area has had to be detailed to avoid cracks appearing in random places!
You can see the top of the new west wing where there will be a window seat.
The eyrie window before the small floor under it is installed.
The small and cosy future study is also shown.
The aspect of the building that is closest to the form of the original building. This will be the main entrance facade. Originally the front door would have been at first floor level and accessed by timber stair.
The Tele-handler saves many trips up and down ladders. The open walls here will be glazed. Spey are working off this flat roof to build up the blockwork around the study 'tooth'.