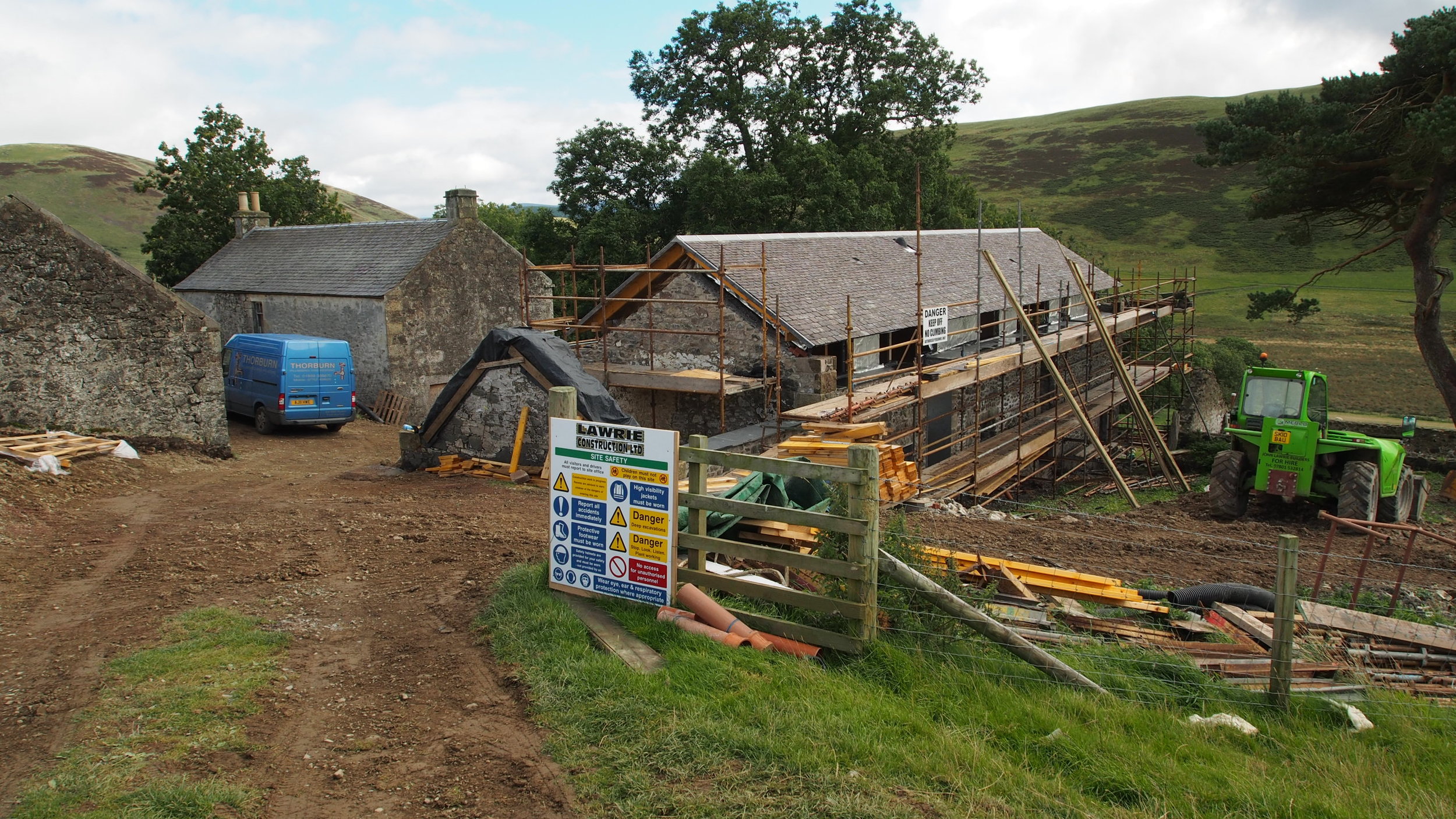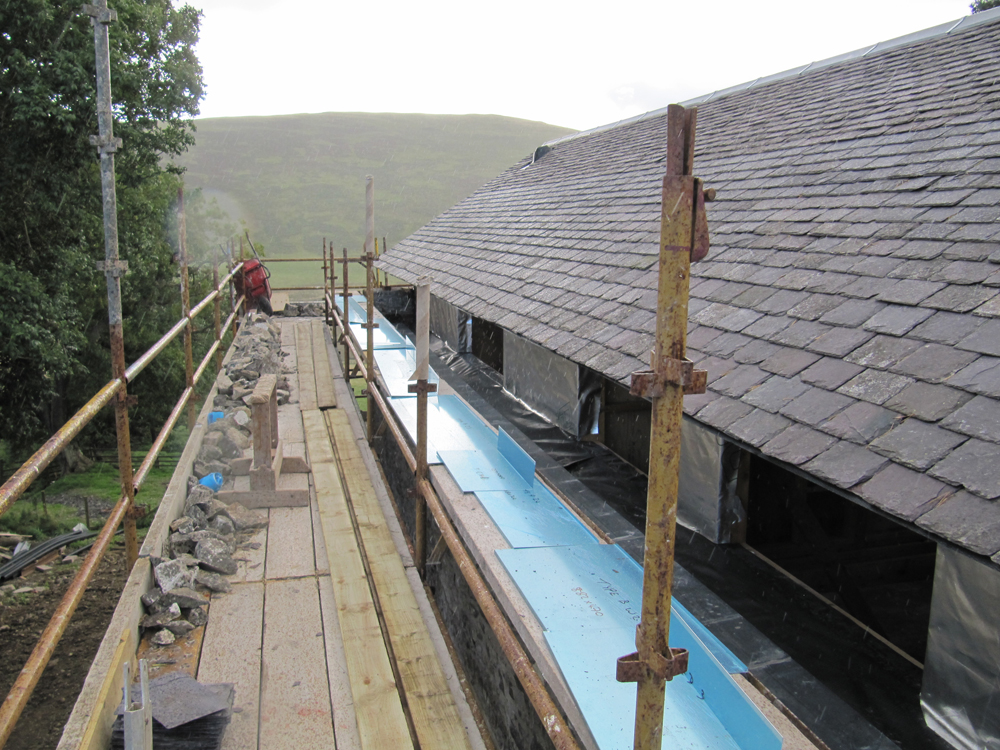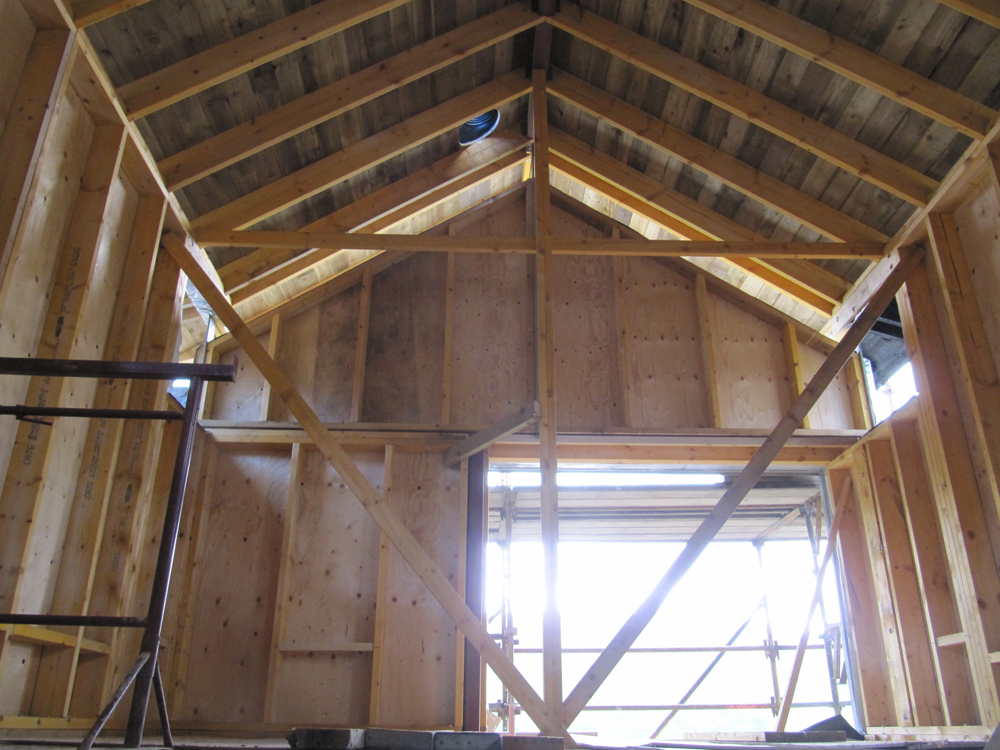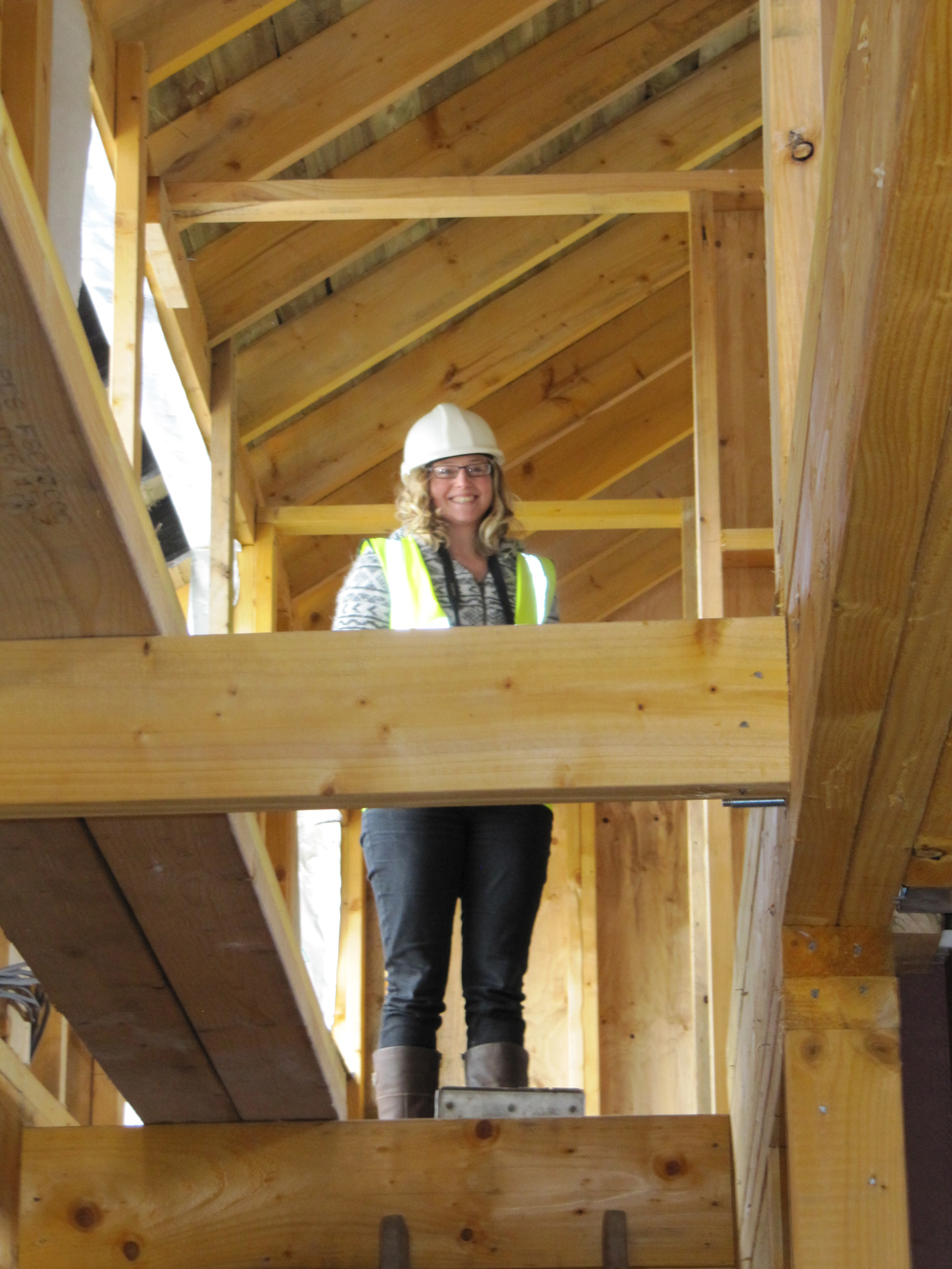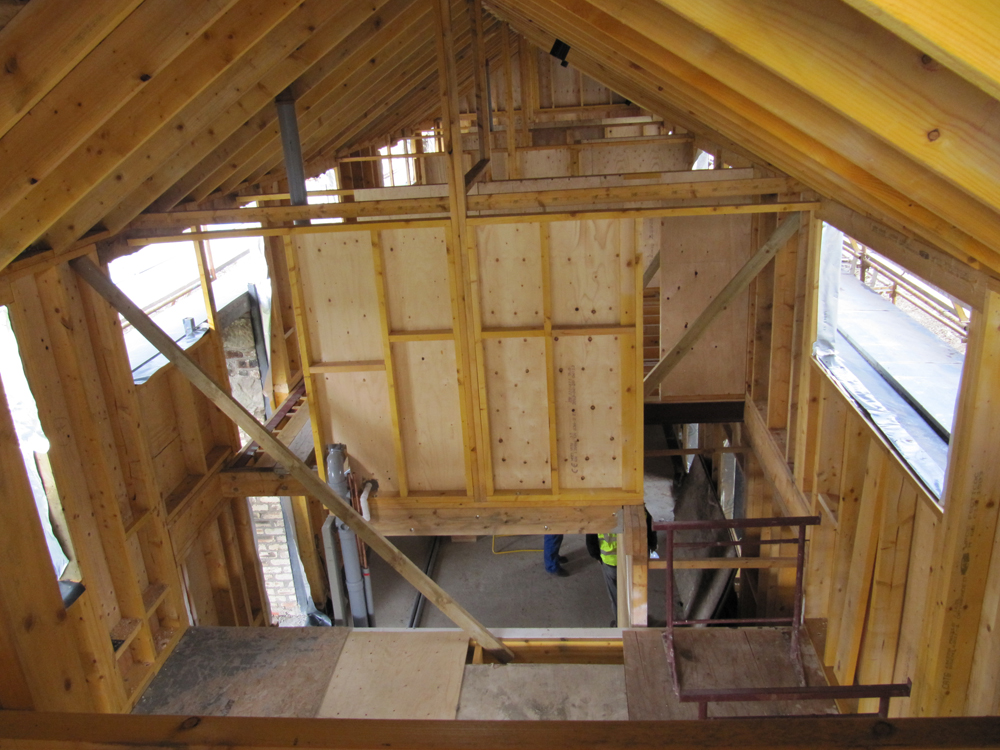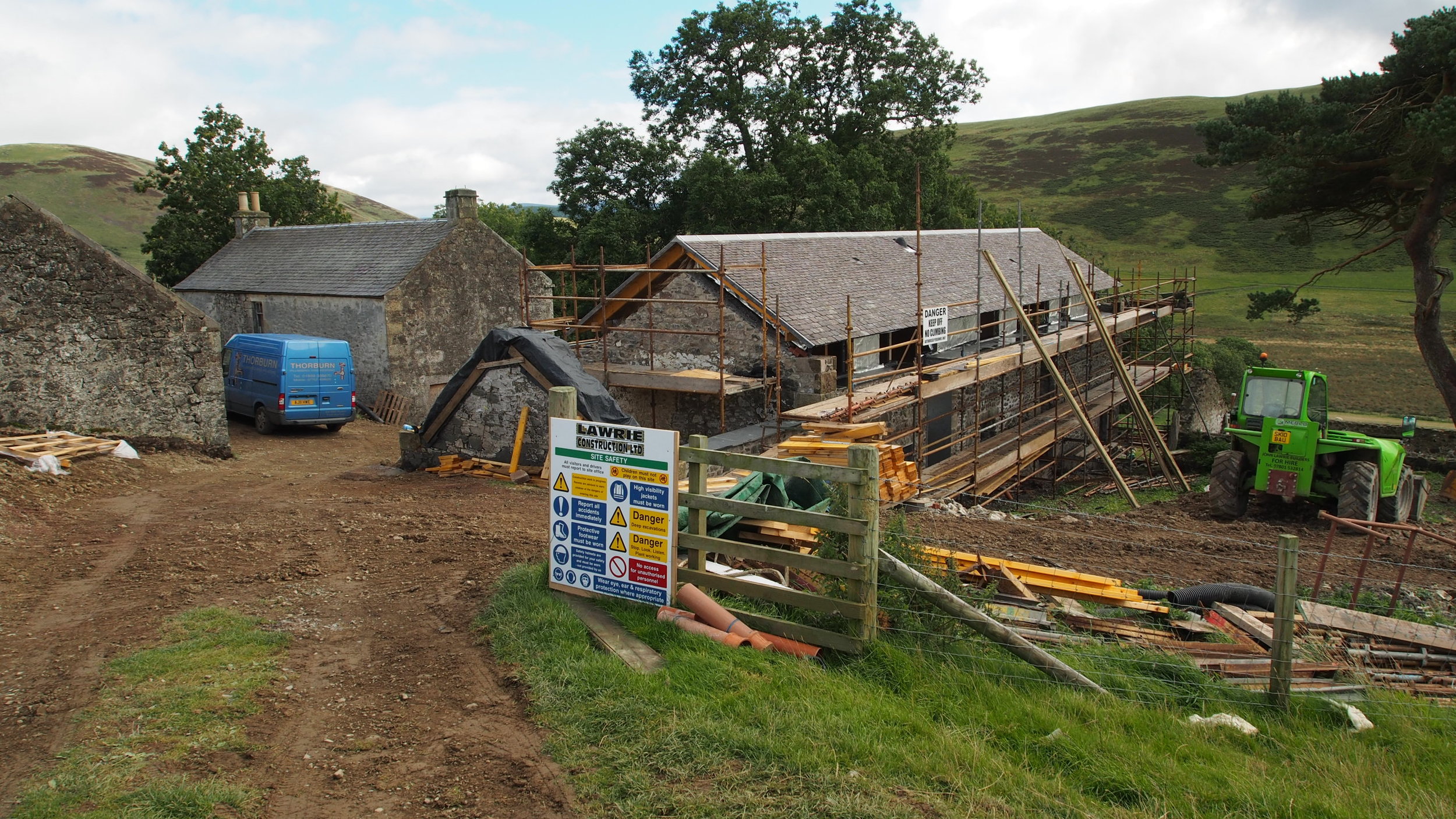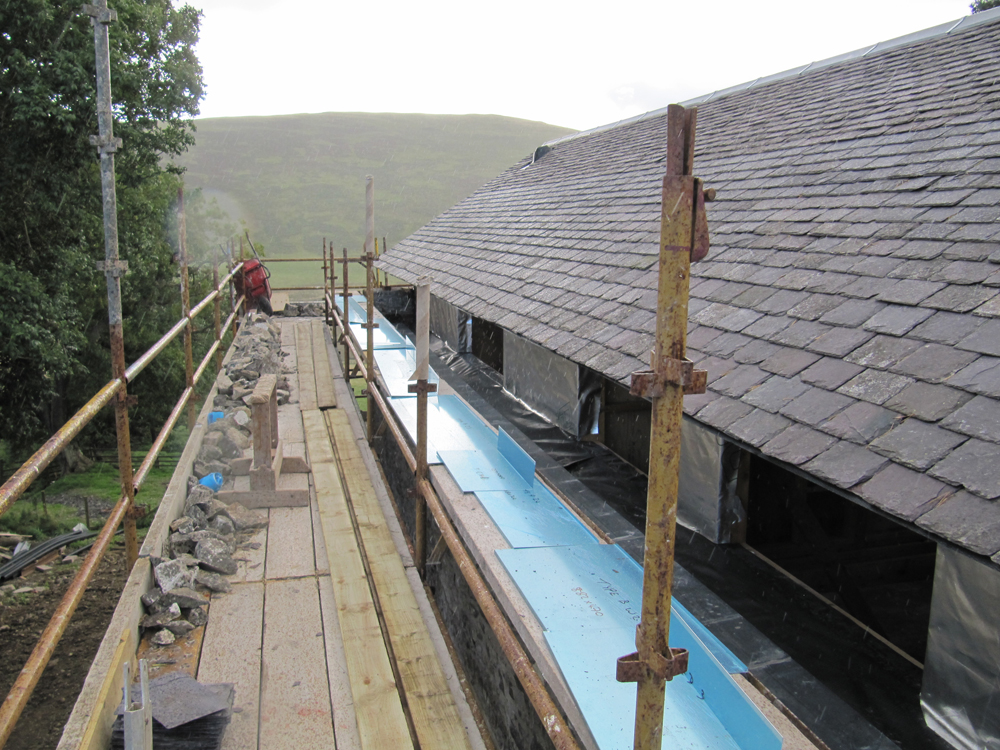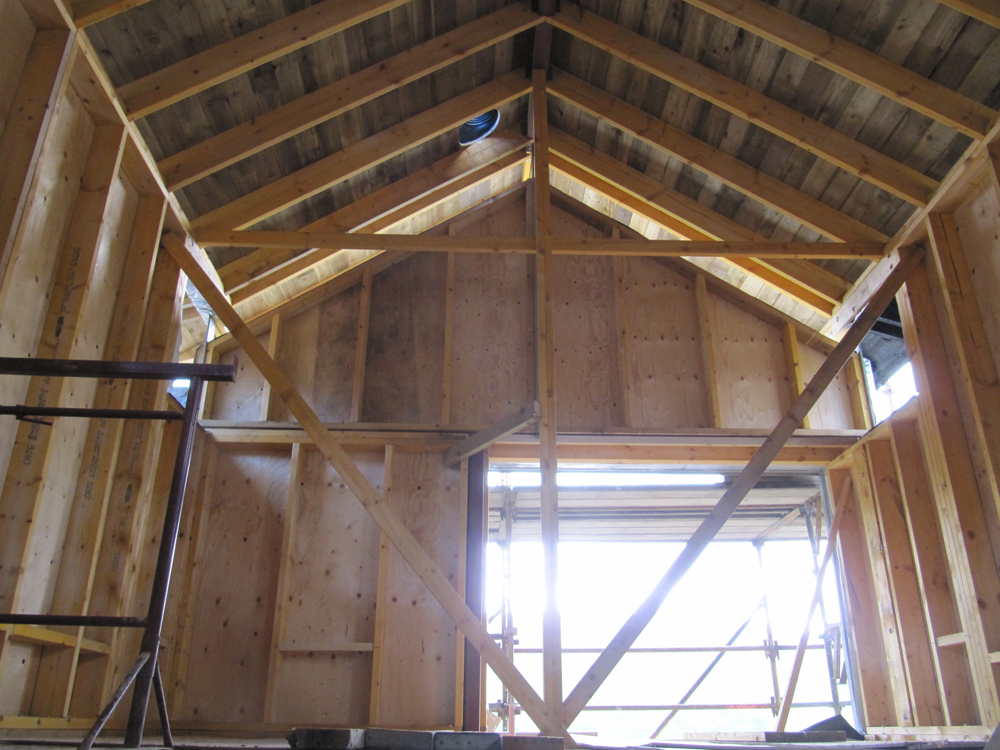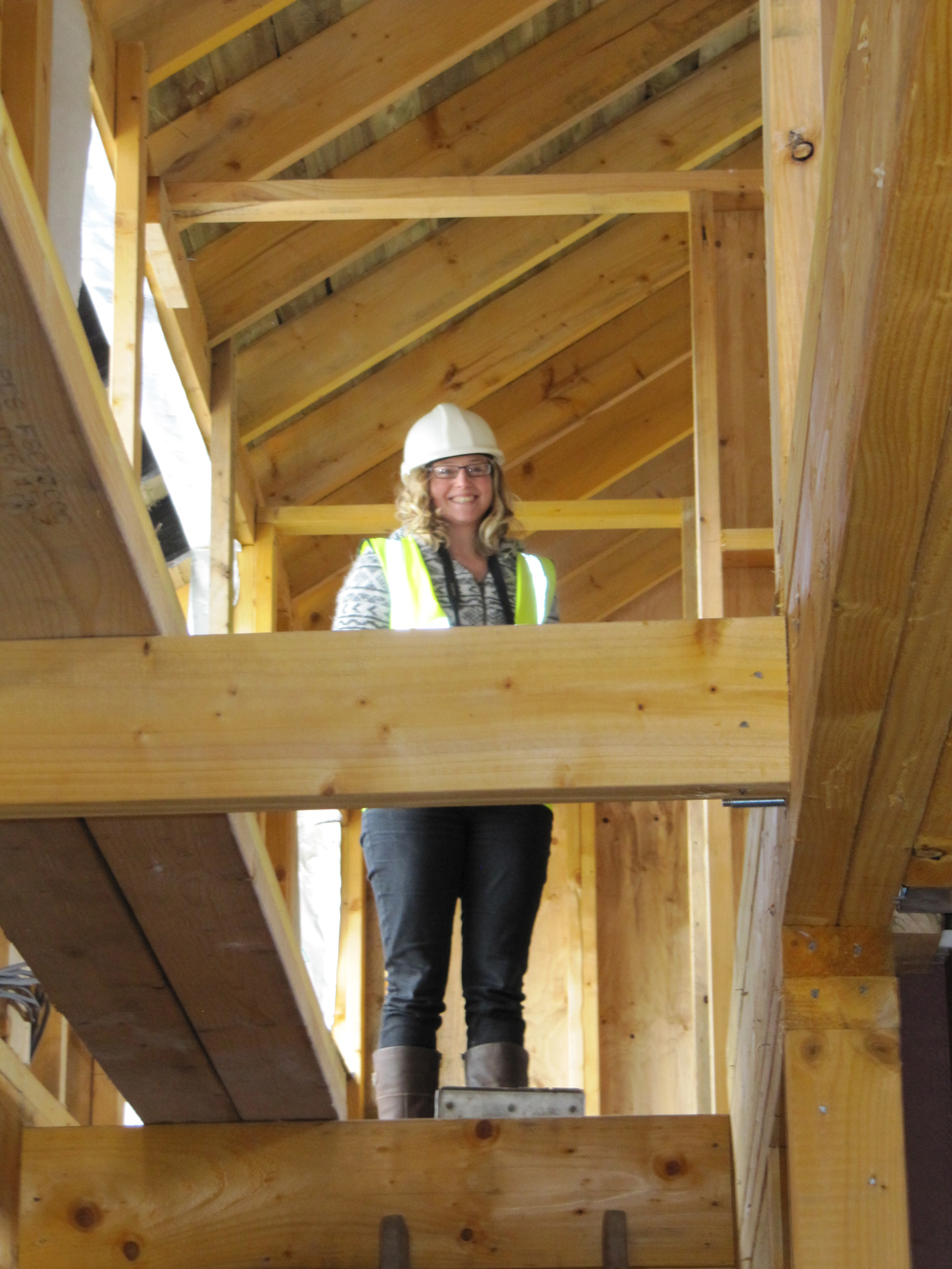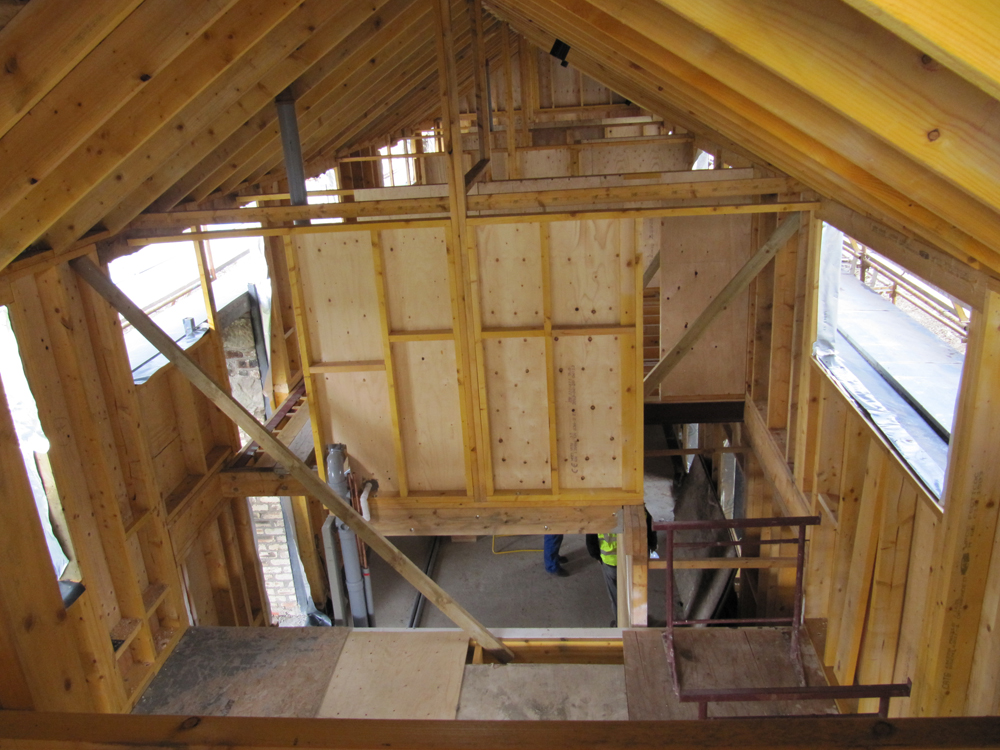 A remarkable transformation, as the new roof is now complete! The strong form of the gable end to the building has reappeared, soon to be completed with the reconstruction of the top of the stonework.
Views of the completed roof, covered with slates from the original mill, and the rebuilt crosswall.
Bespoke metal window flashings are laid out ready for installation.
The interior starting to resemble a habitable space.