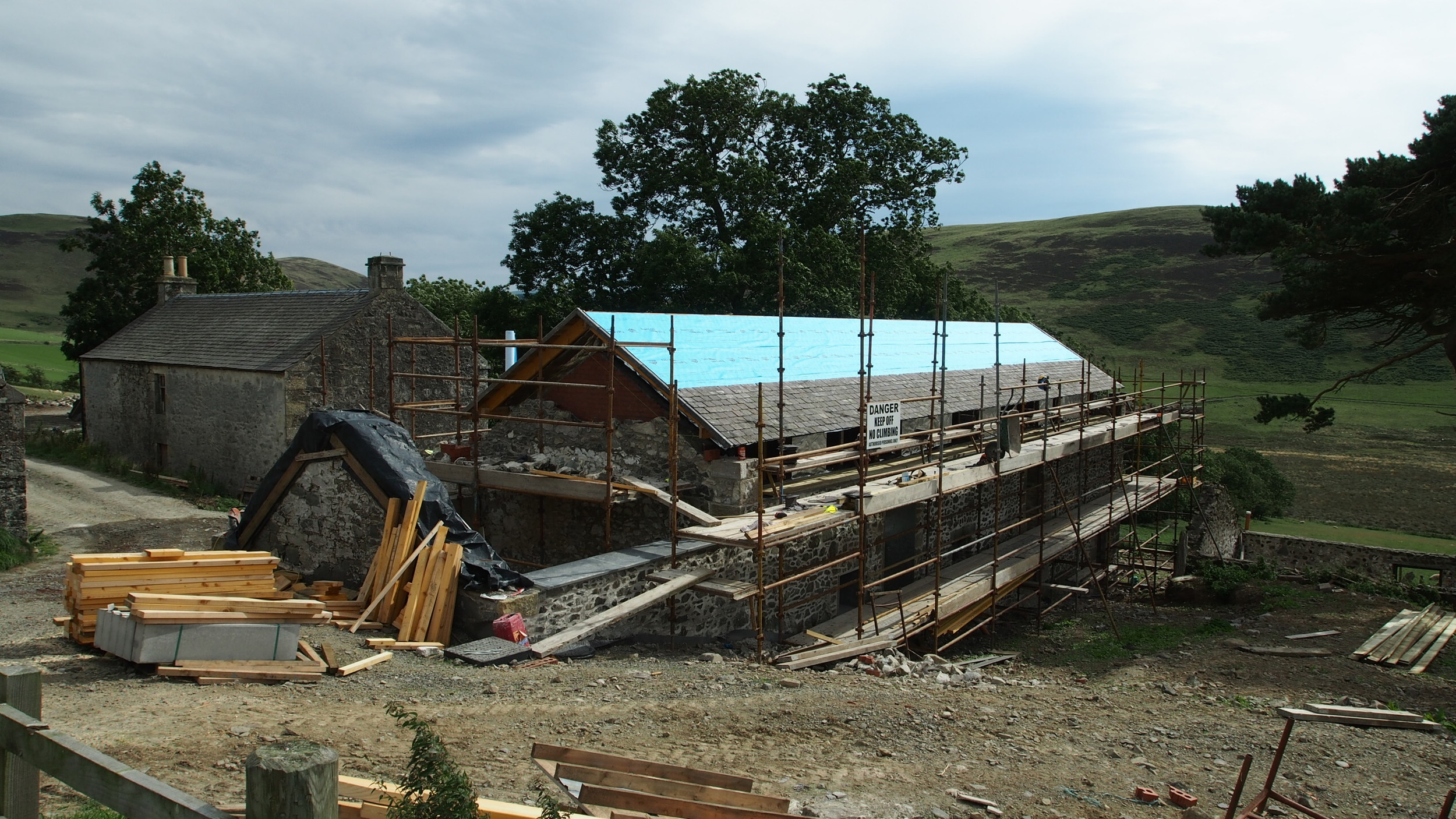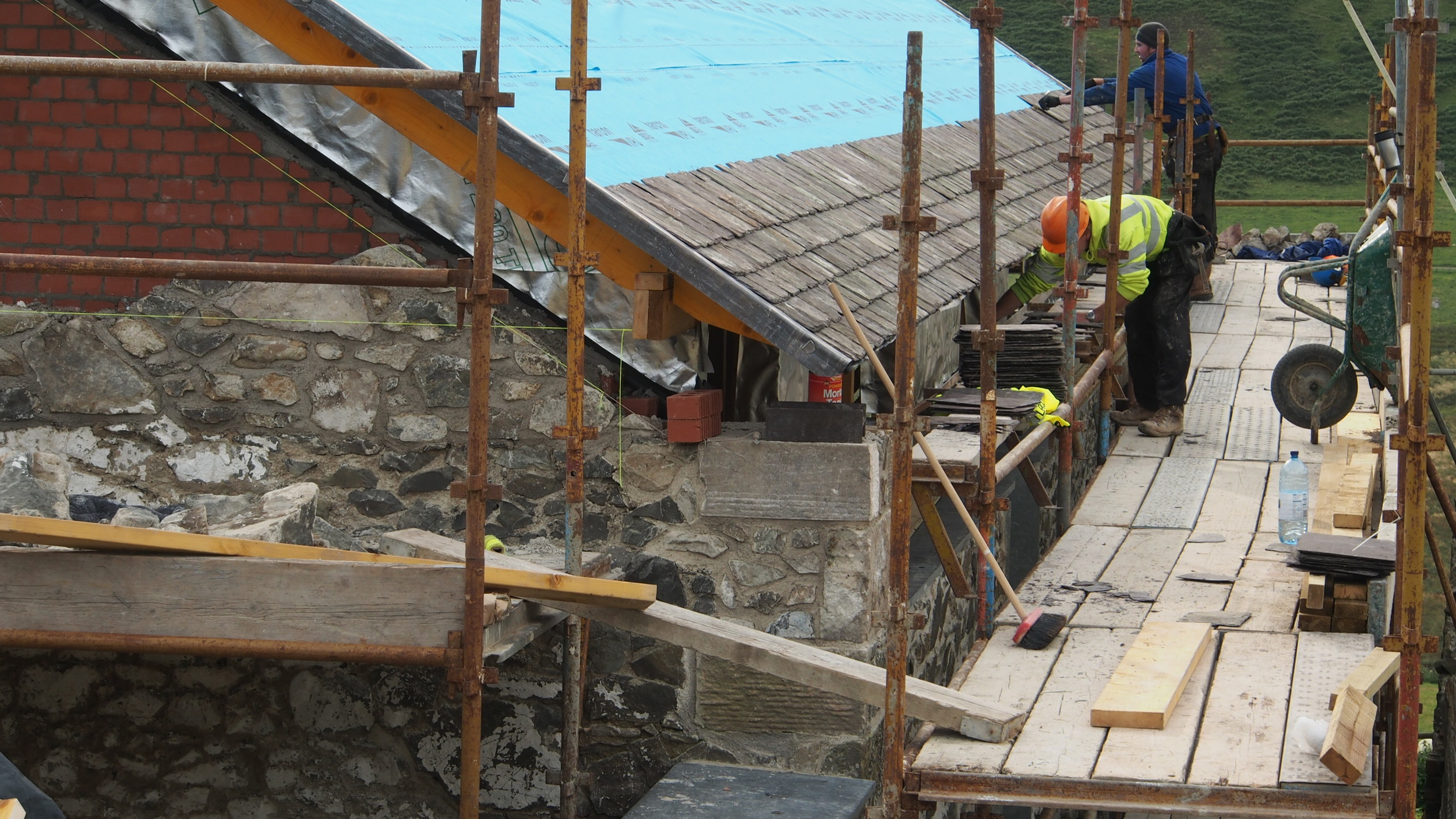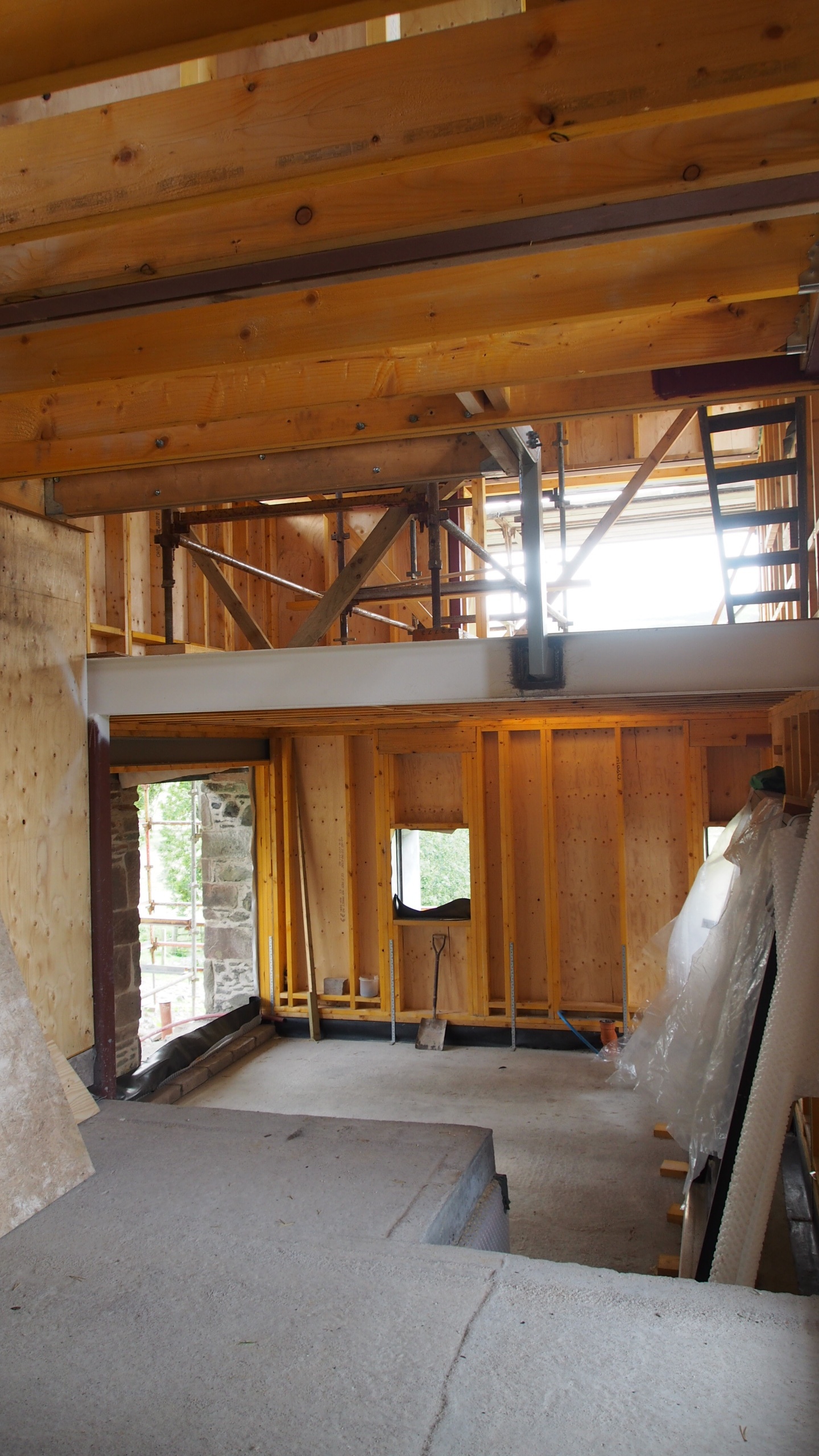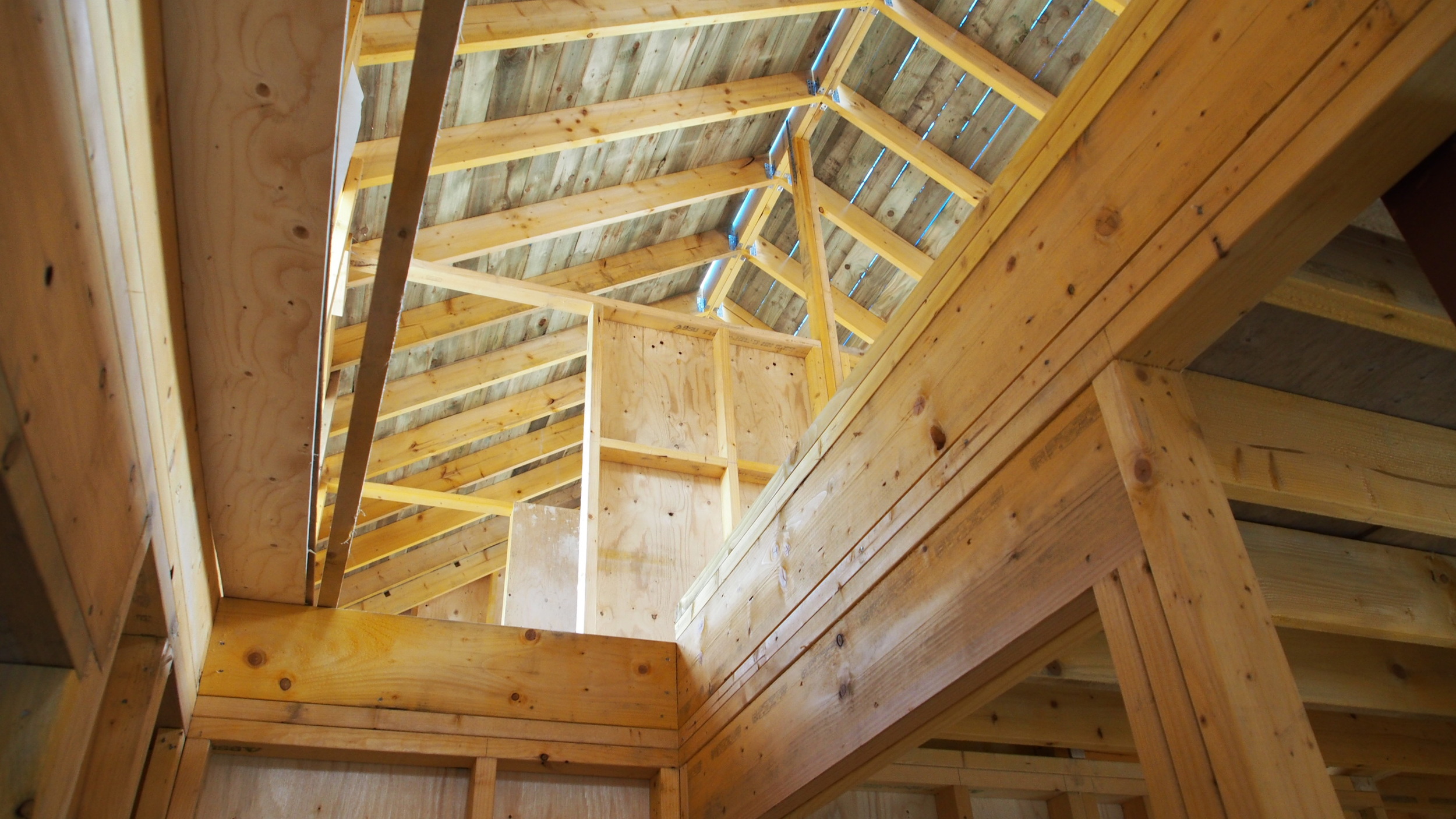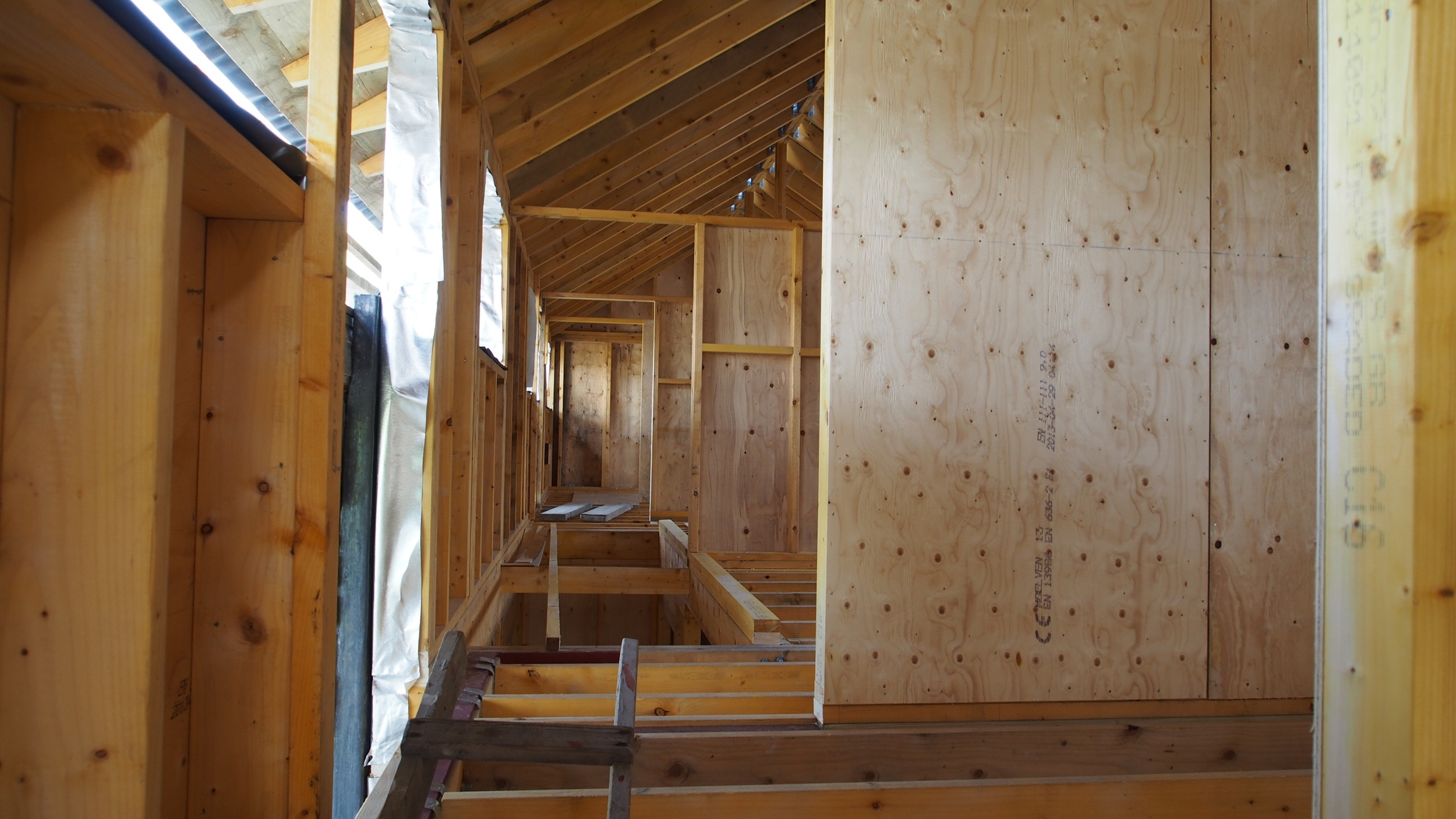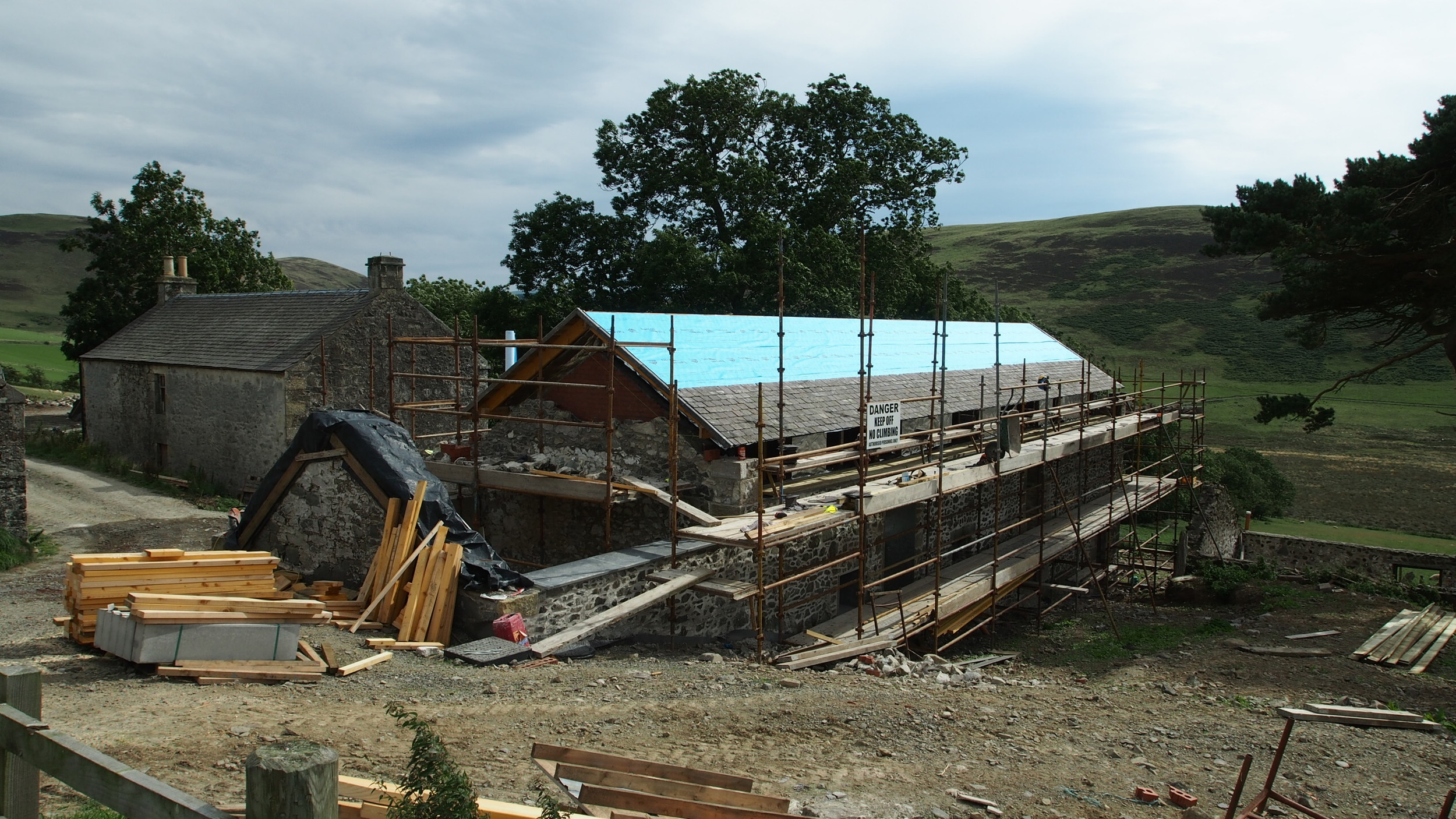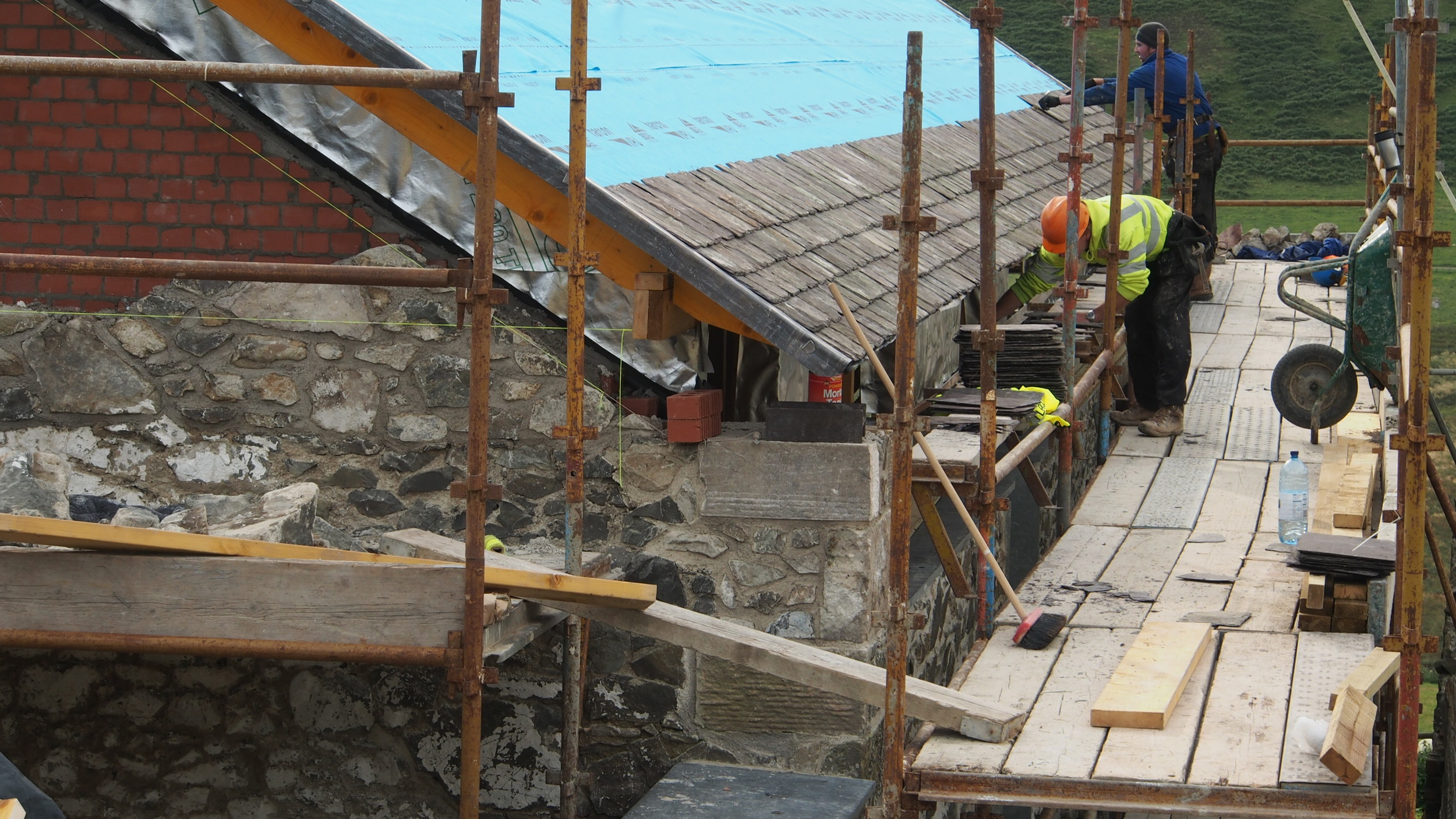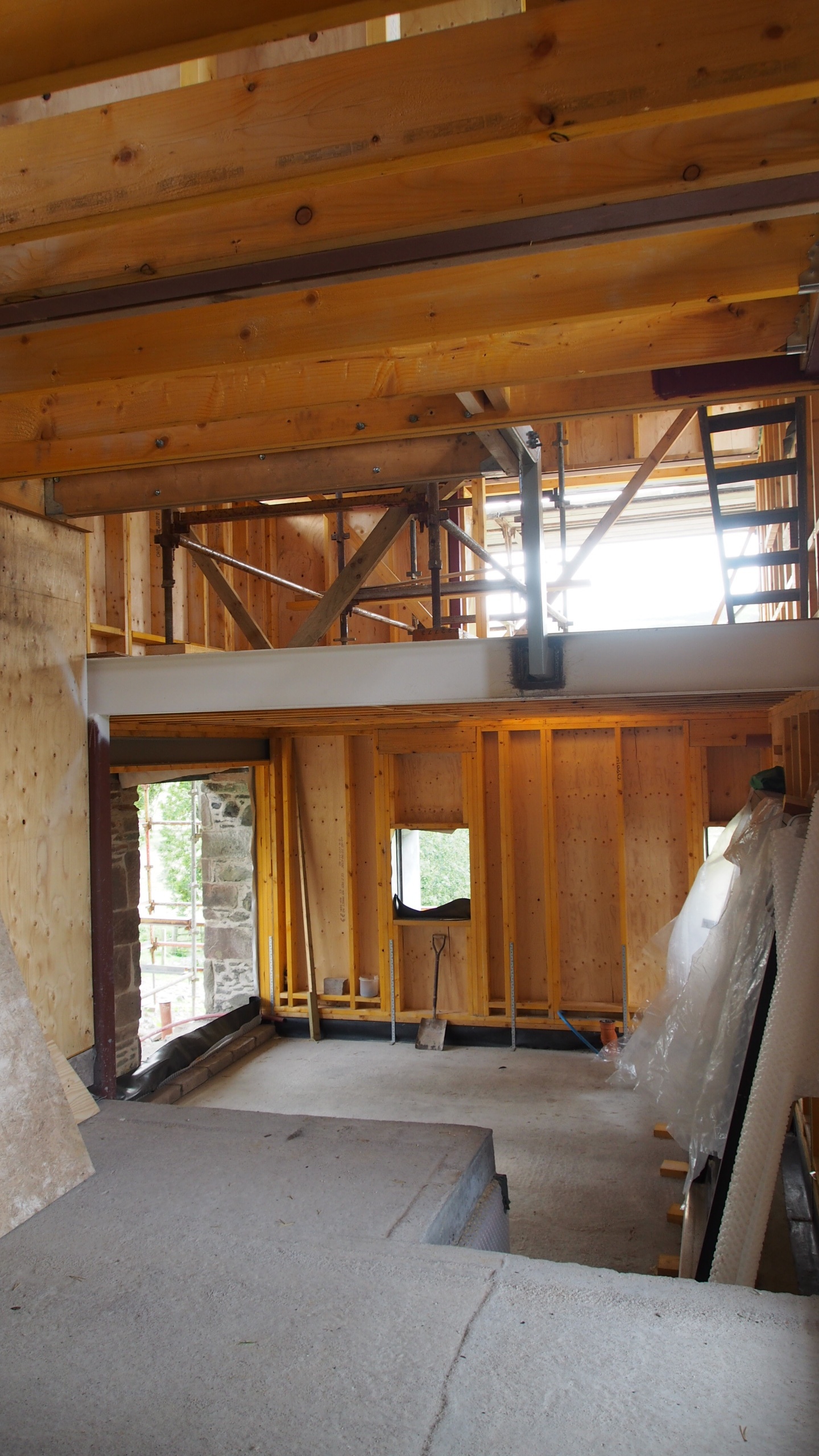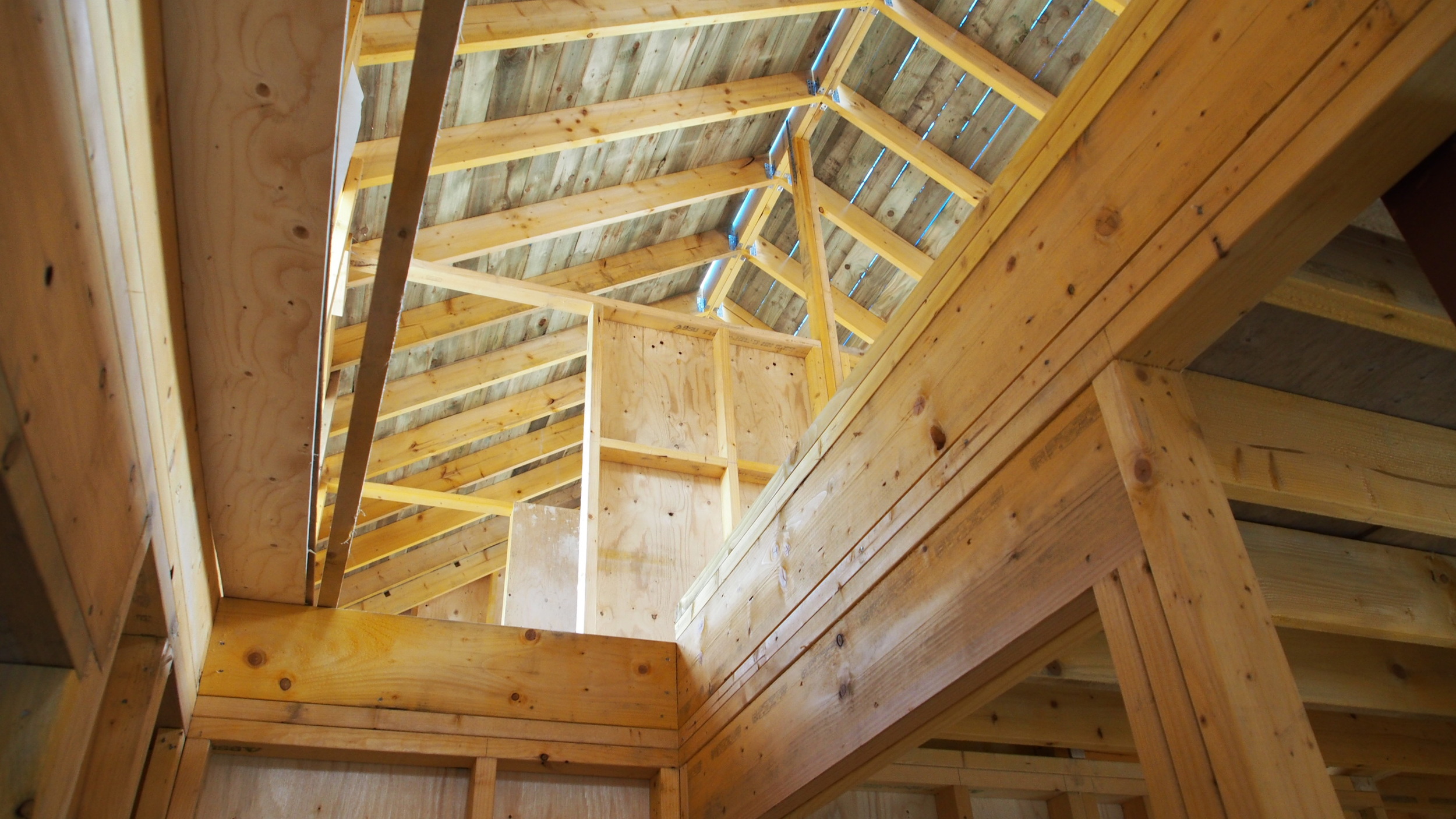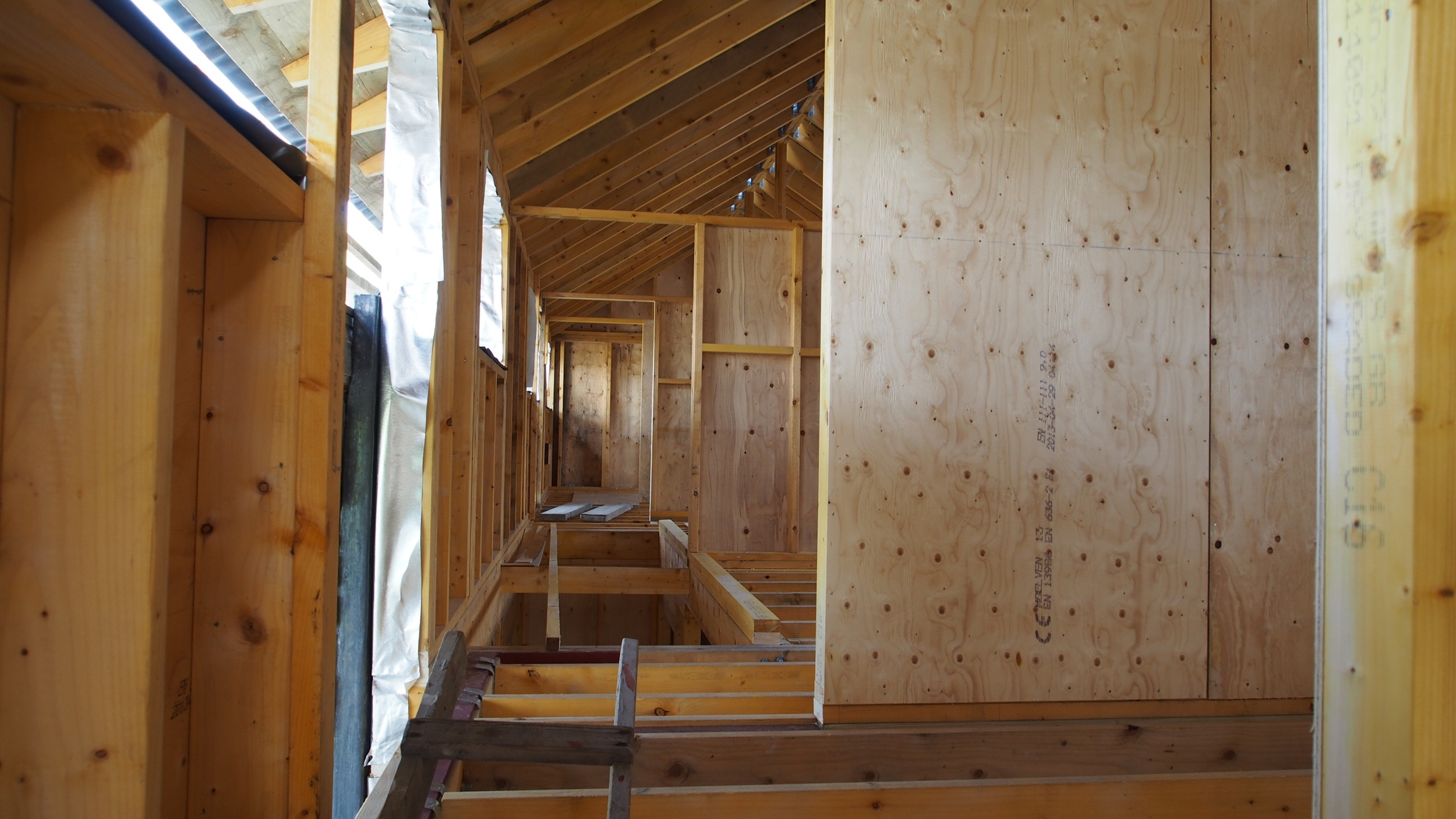 The roof structure emerges and slating is underway using reclaimed slate from the original building.
A view from the dining room looking into the kitchen at ground floor level and up into the living space above.
Looking up from the dining area to the location for the new stair slot.
The train carriage-like circulation zone runs the full length of the house.