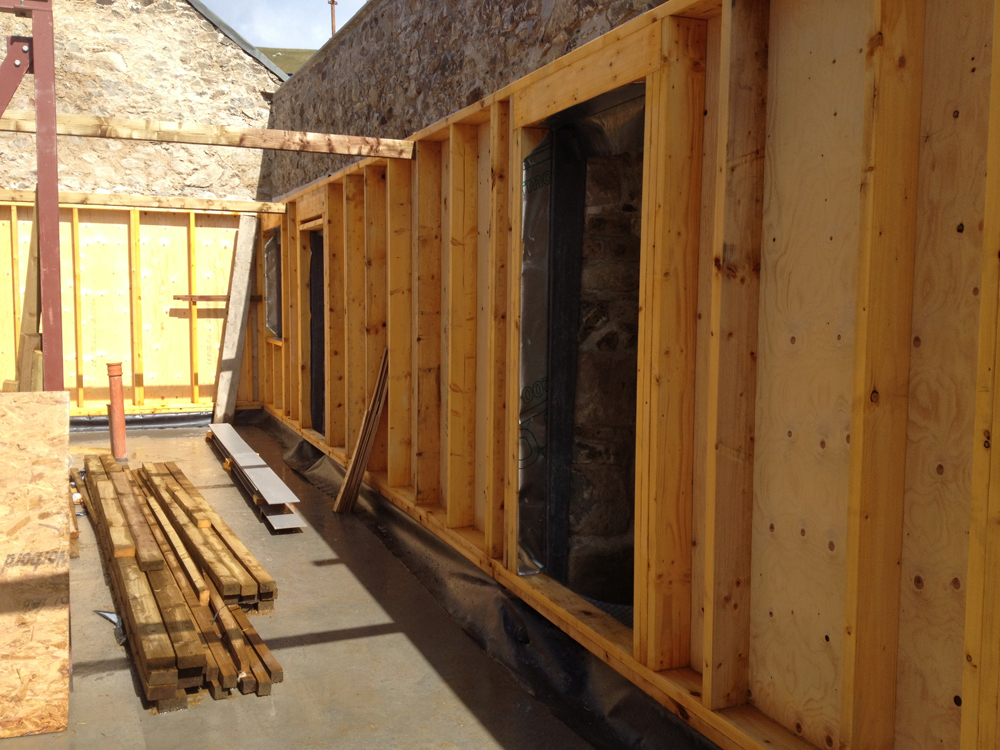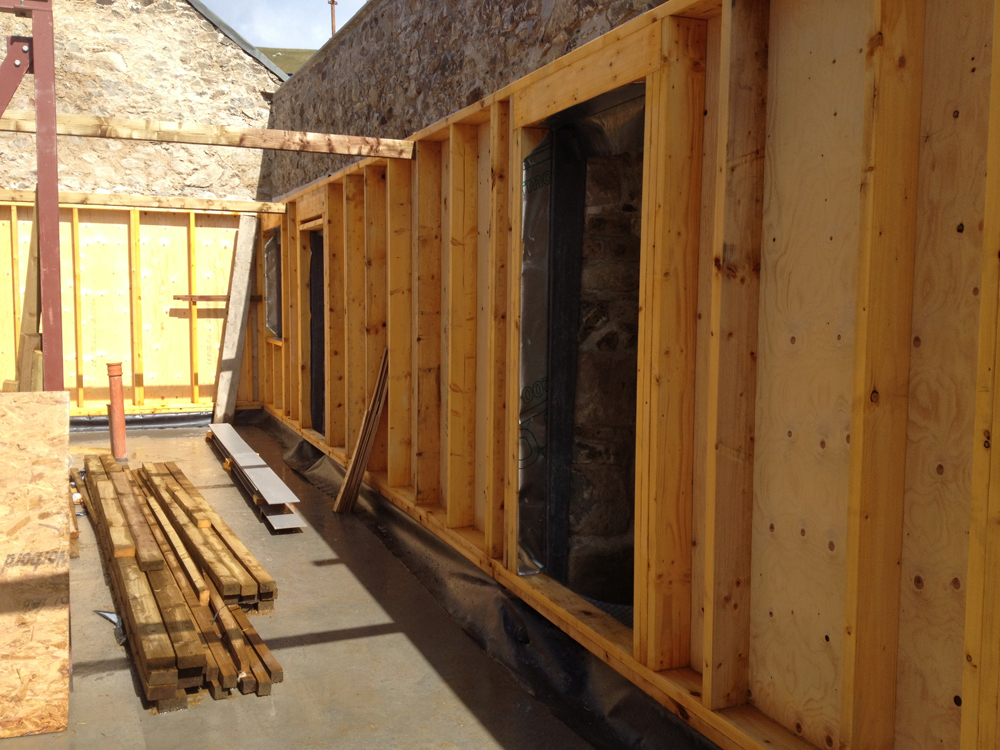 The ground floor external walls are nearly fully lined out.
Ground floor partitions are underway, giving a sense of some of the individual spaces.
At first floor level, the steel frame for the large gable opening has been installed.
The new structure is now up to first floor level! First floor external structure and partitions due to be completed within the next fortnight.