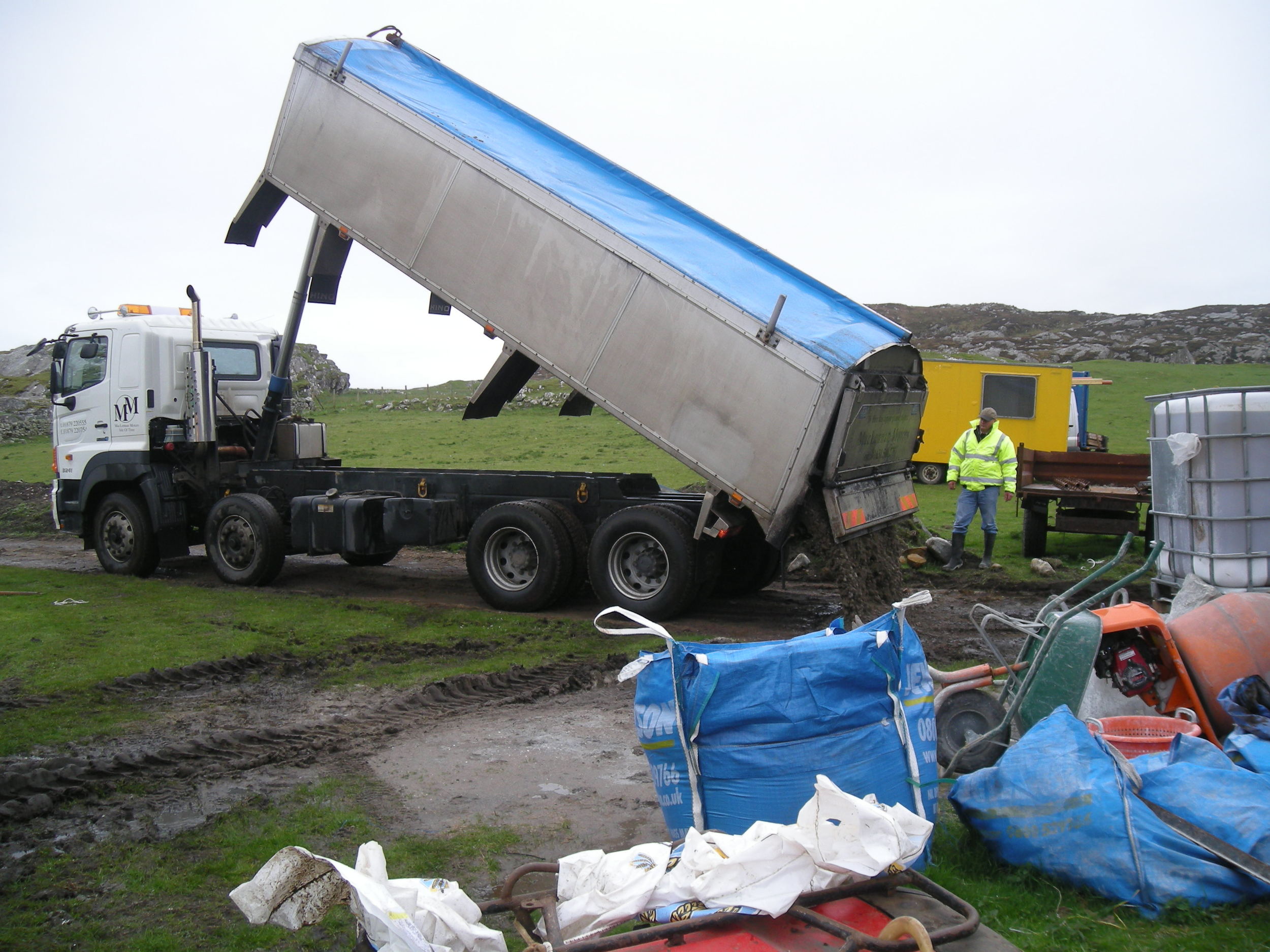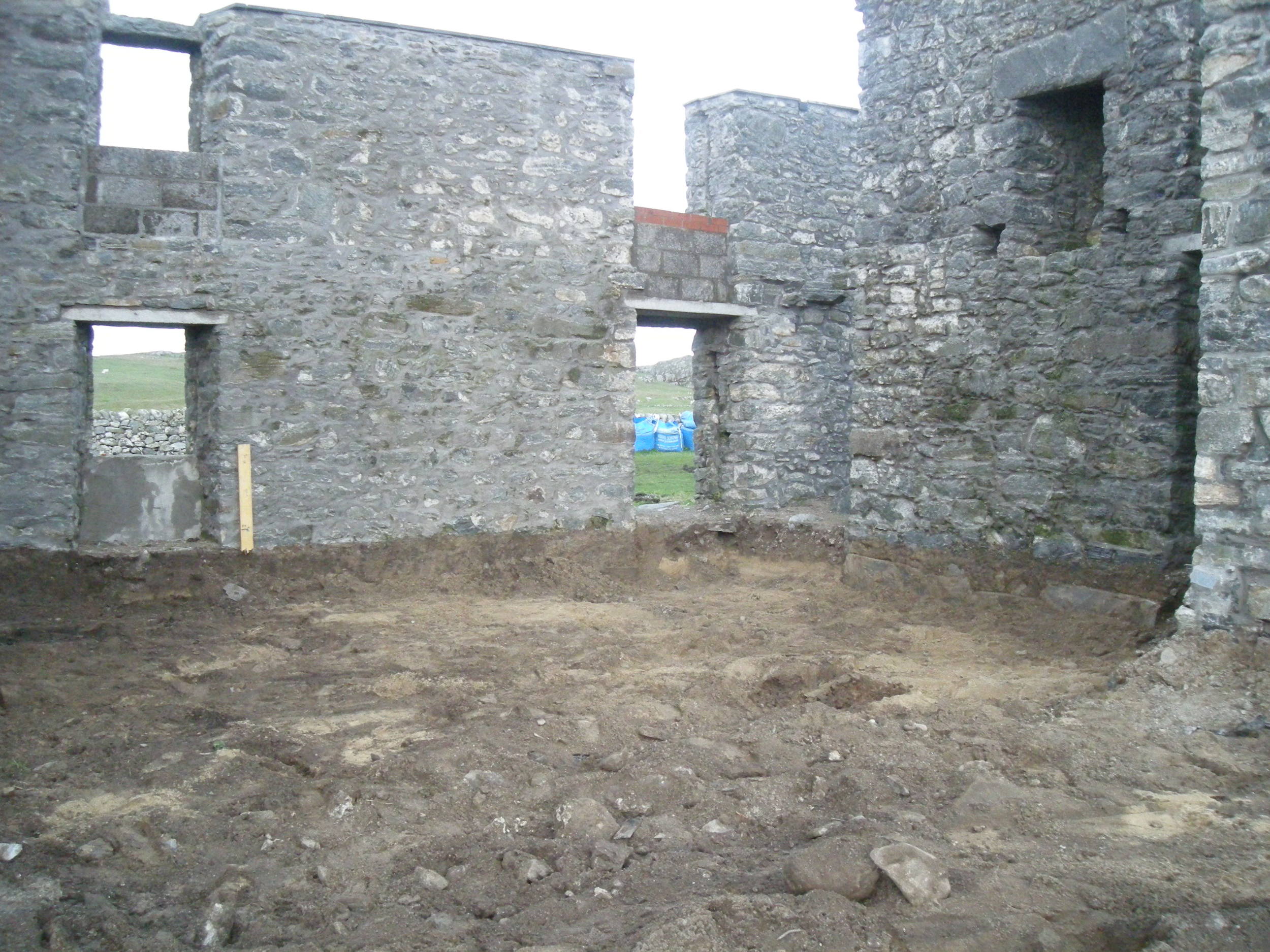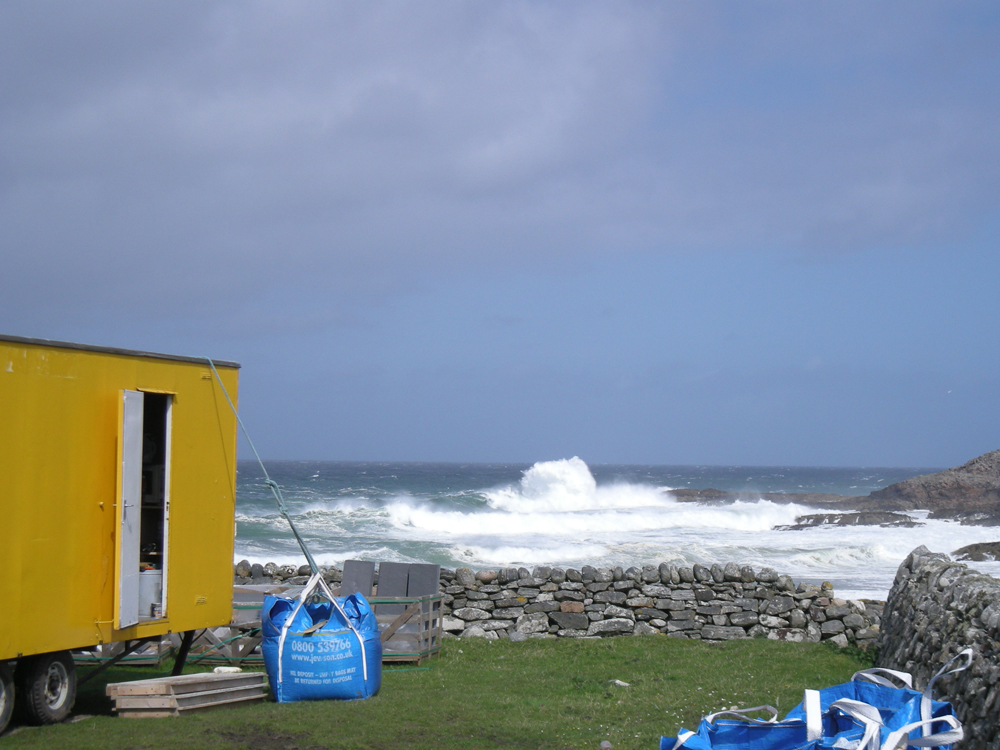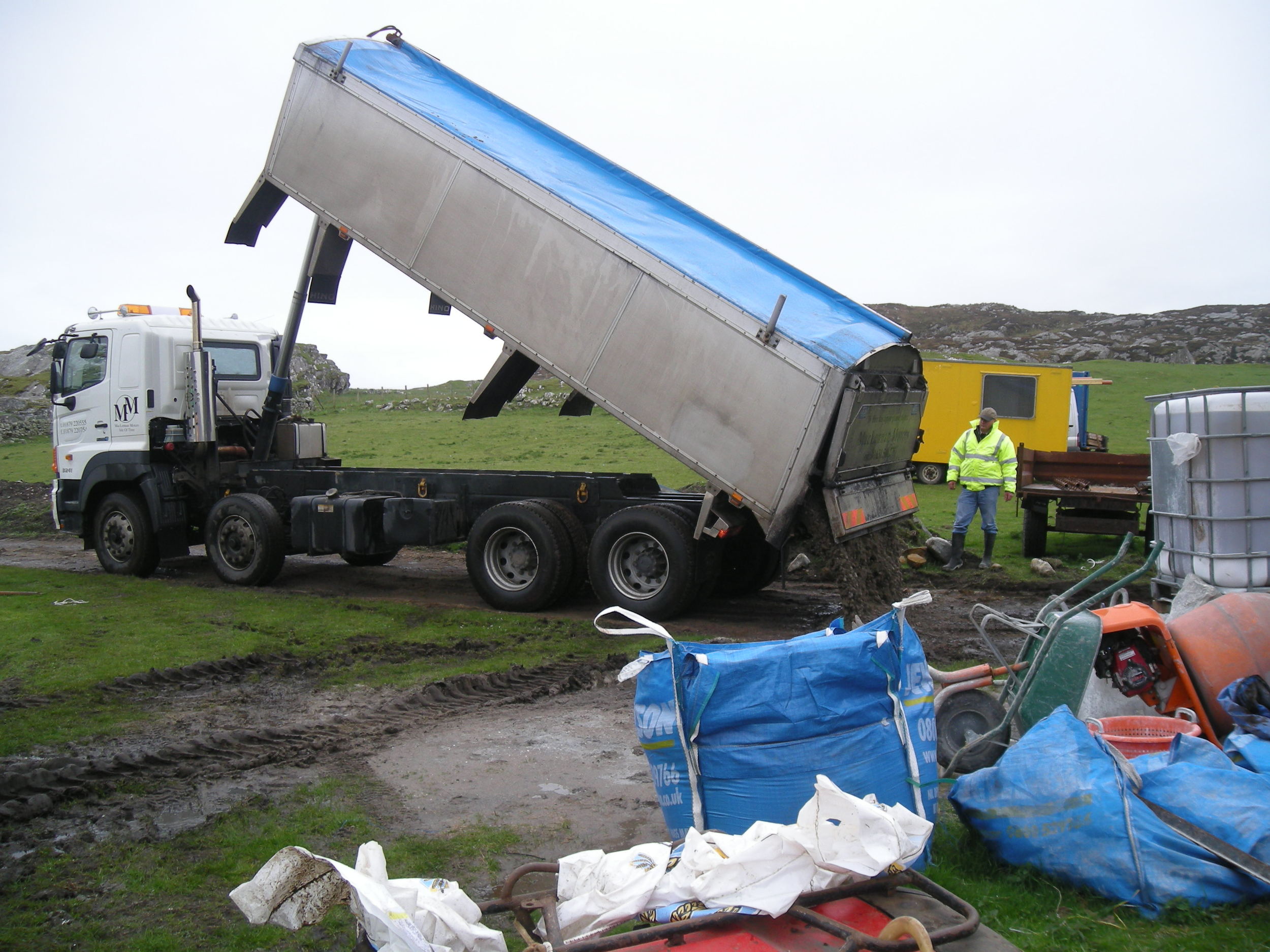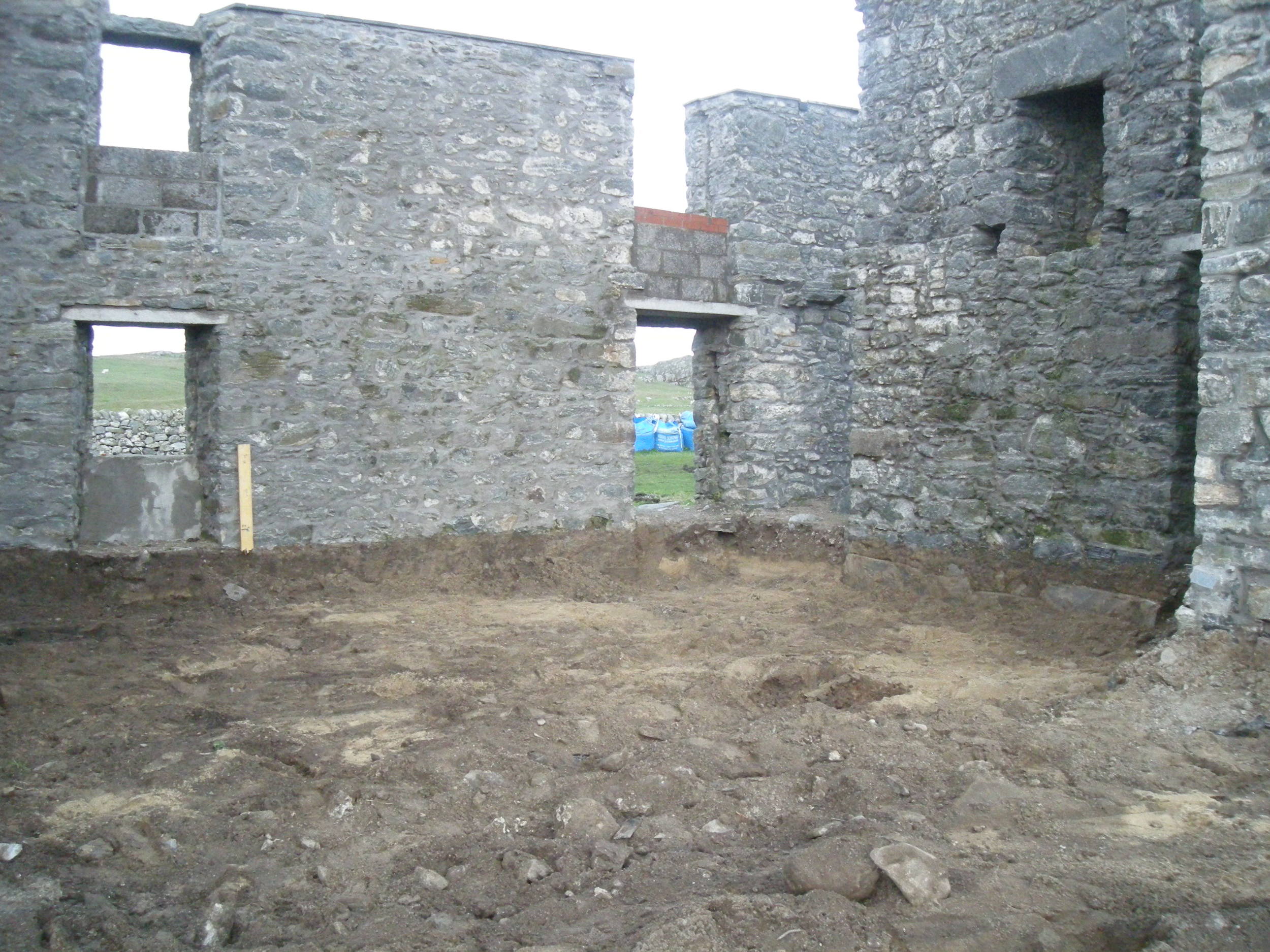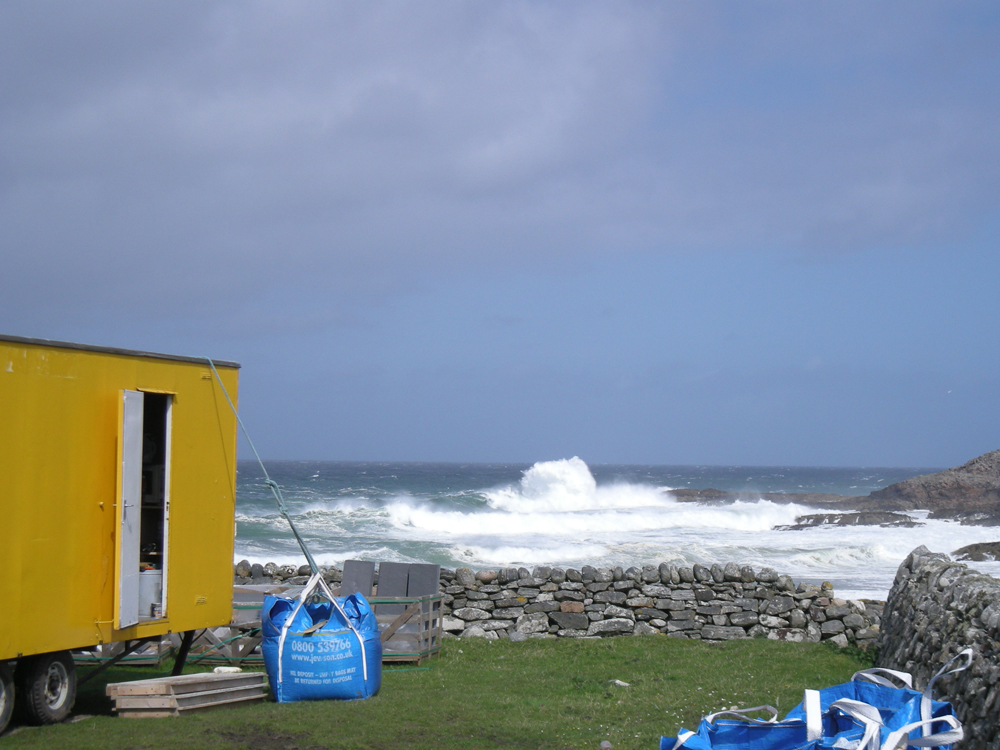 New gable coping slabs are laid on the south cleft gable as Tom and company finish off the consolidation.
Spey building and joinery arrive on site for the main contract works. So does lots of gravel from the mainland. Transporting gravel for structural concrete is one of the most expensive and least green aspects of the project. Unfortunately the ground conditions mean we need a significant concrete slab to build off.
Site huts are tied down in the gales.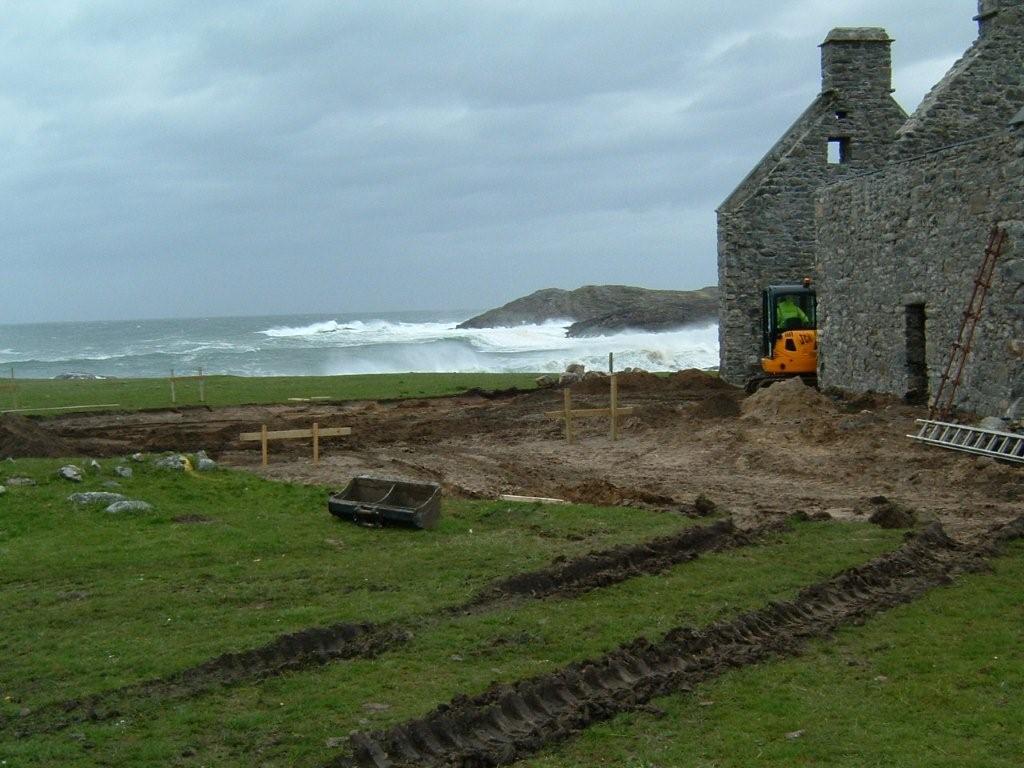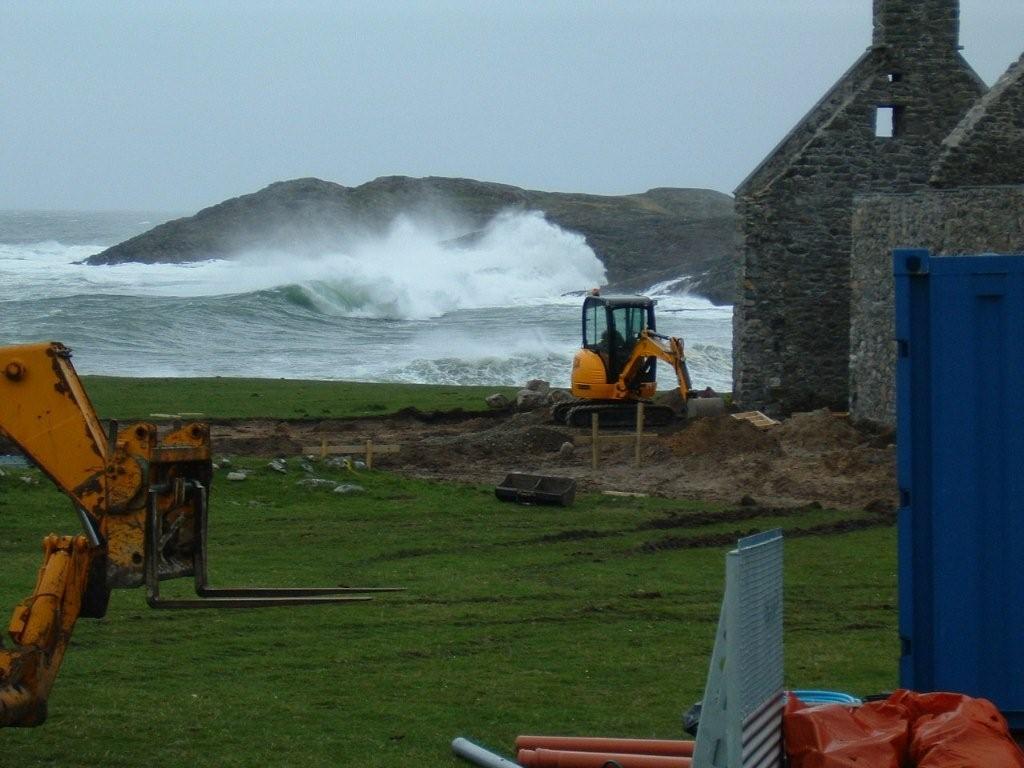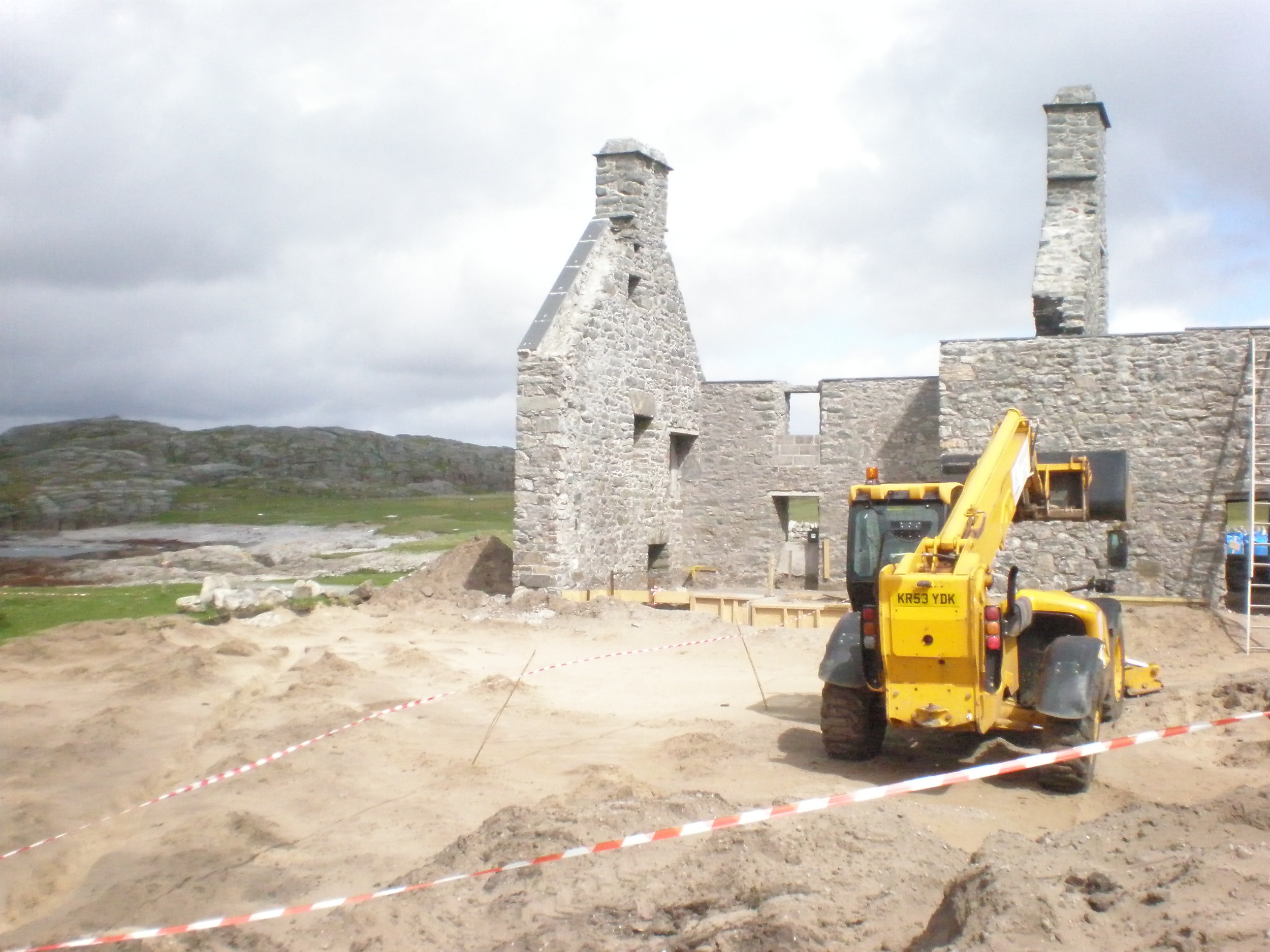 Excavations for the concrete slab progress in the gales.
Archeology is uncovered including bronze age pottery and main works are diverted away from the new slabs to allow further archeological exploration.
The aftermath of archeological excavations leaves a very big and expensive hole to fill before the new floor slabs can be poured.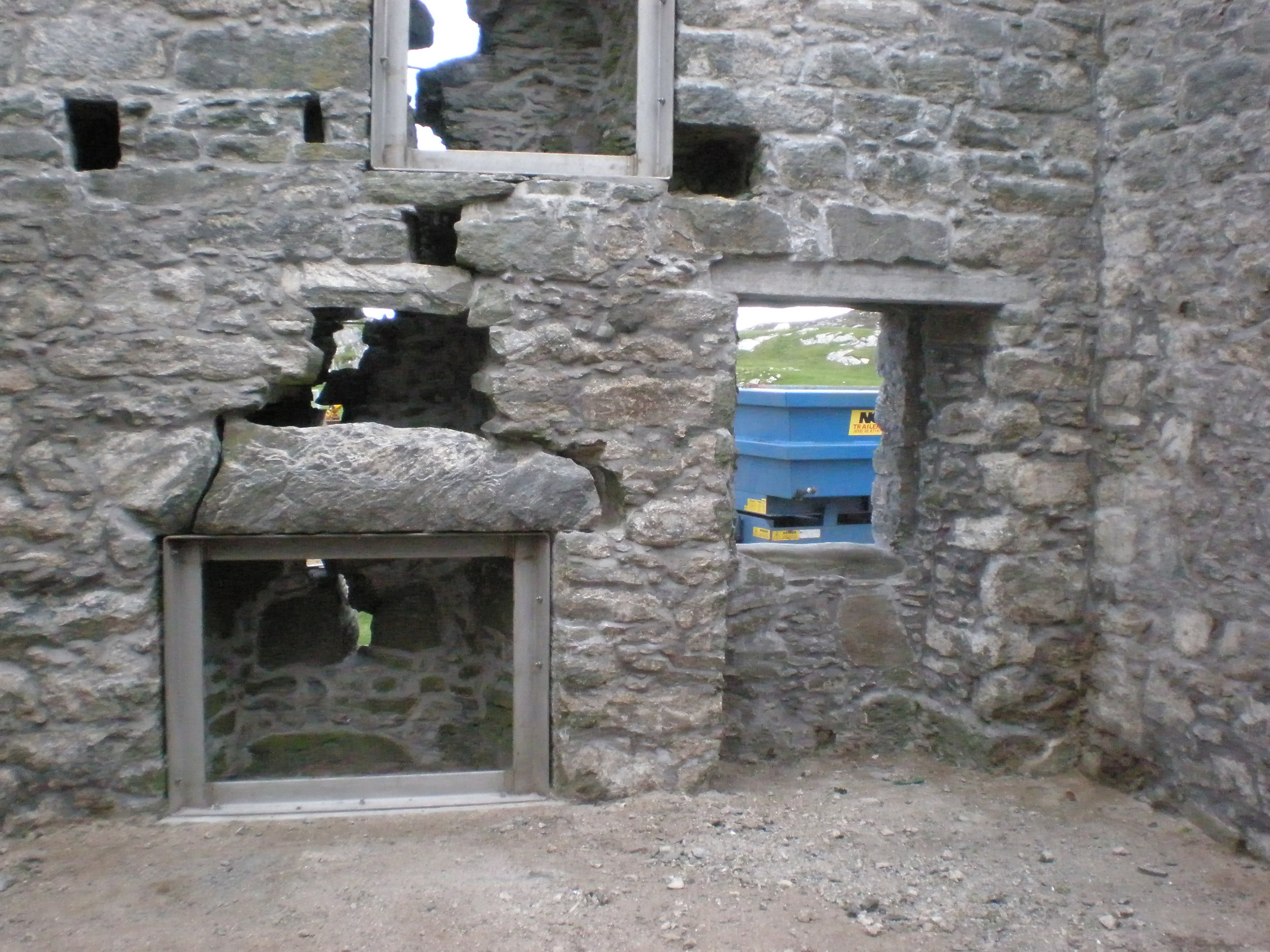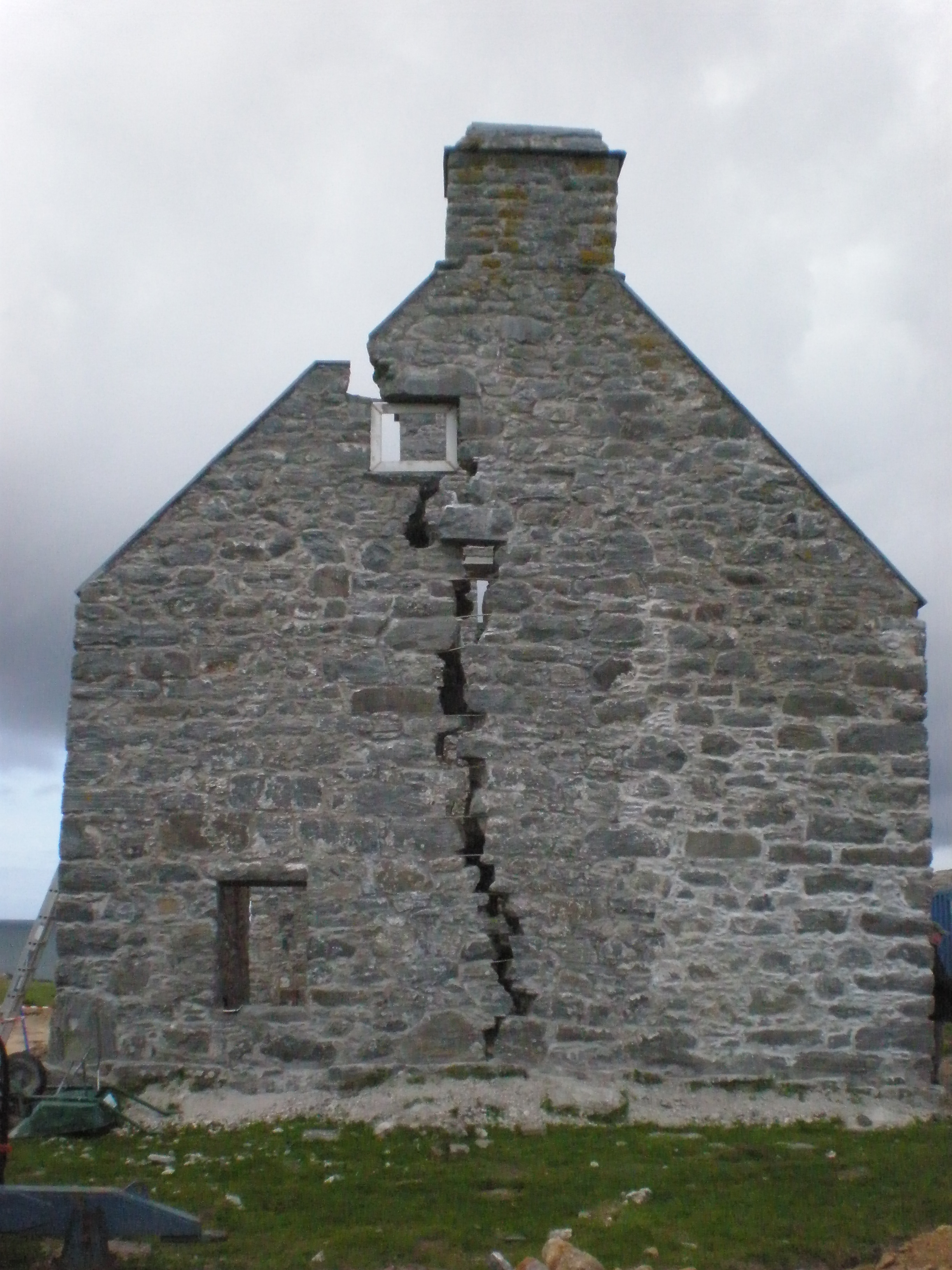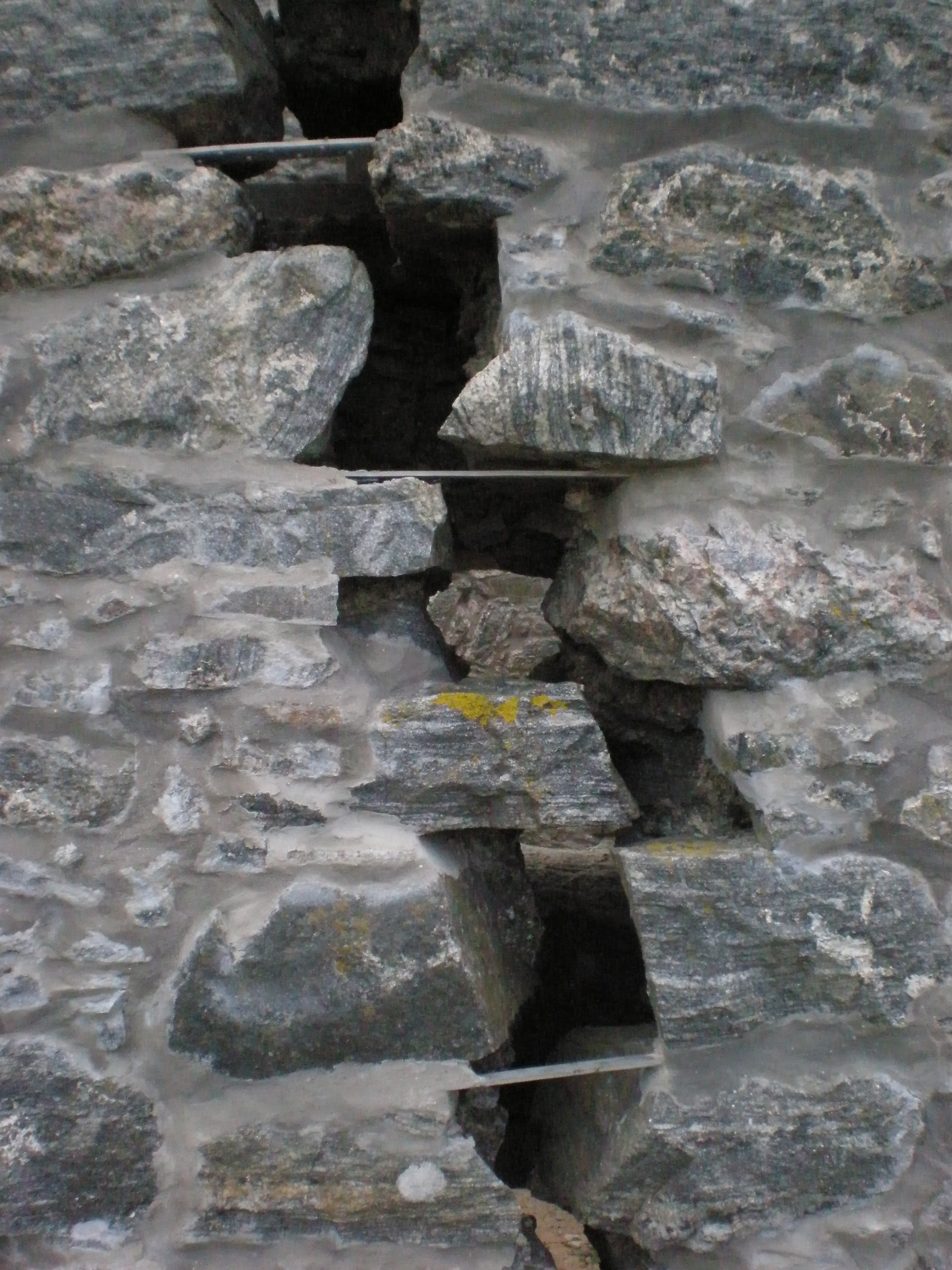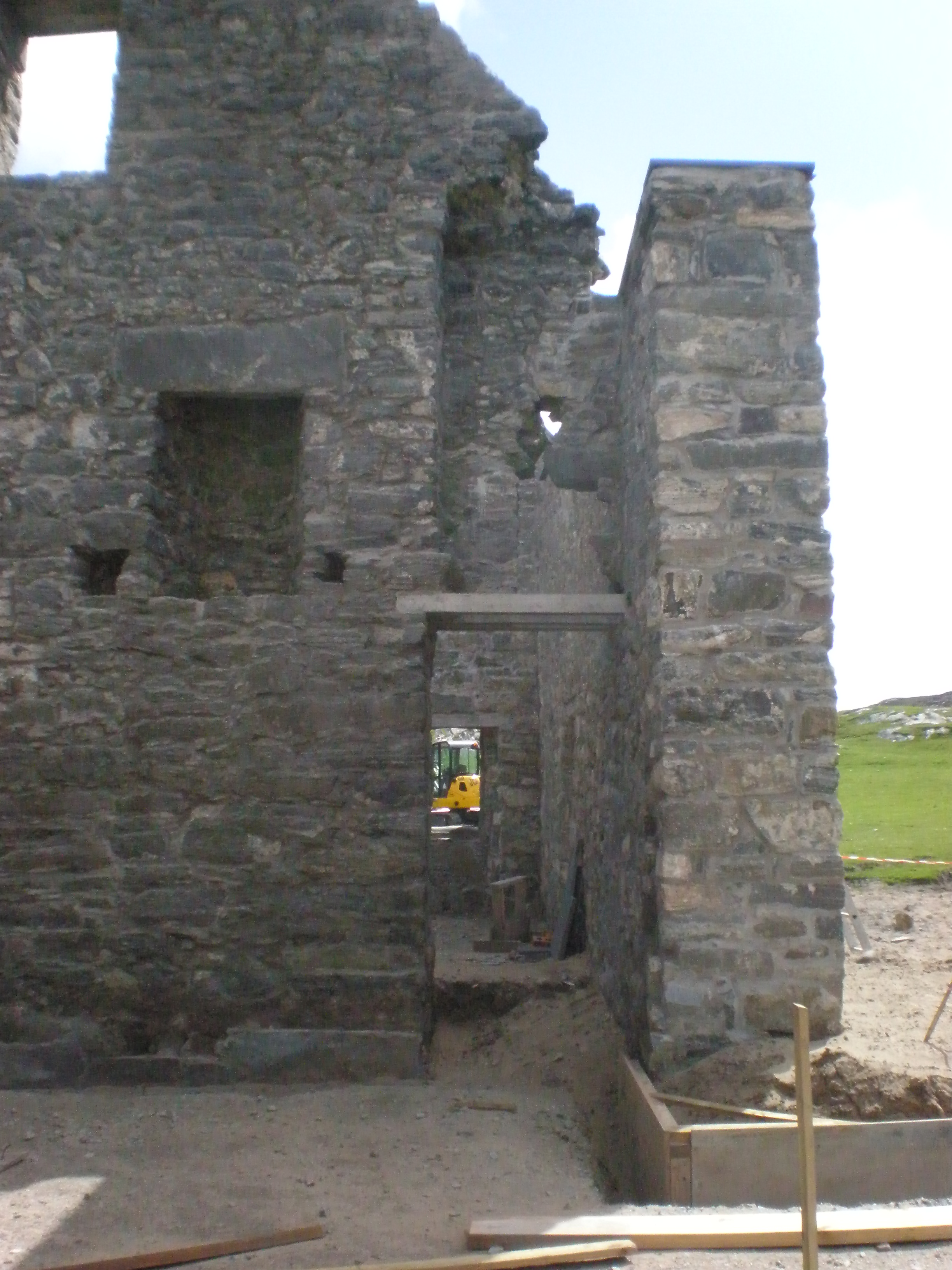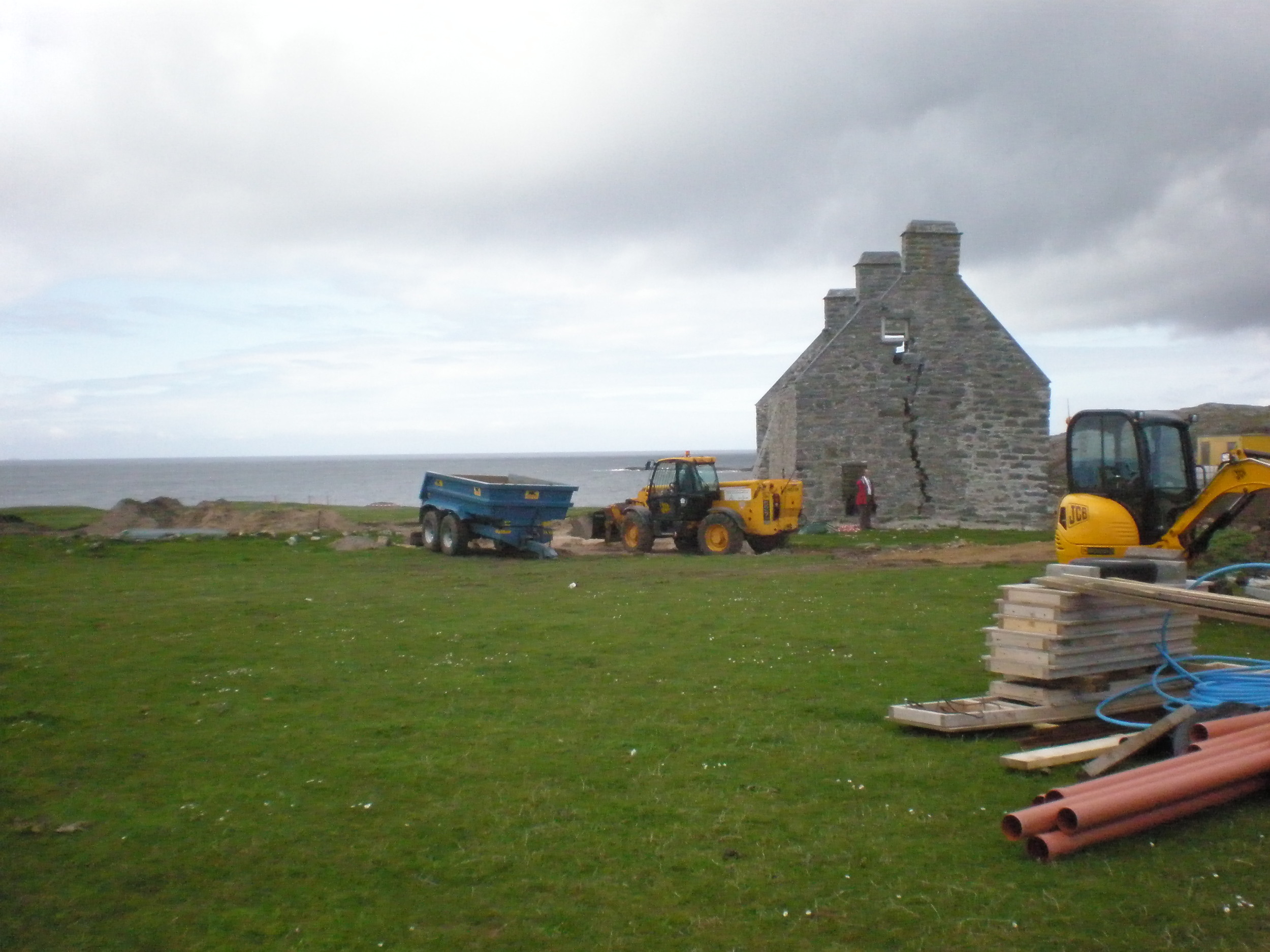 The scaffolding comes down on the consolidation works. This is how the crack will remain. The original fire place lintel has been lifted back into place.
More of the consolidated 'crack' showing Tom and Coll team's good work through the winter.
The borehole for the water supply is drilled by Landdrill. Lots of water comes out!