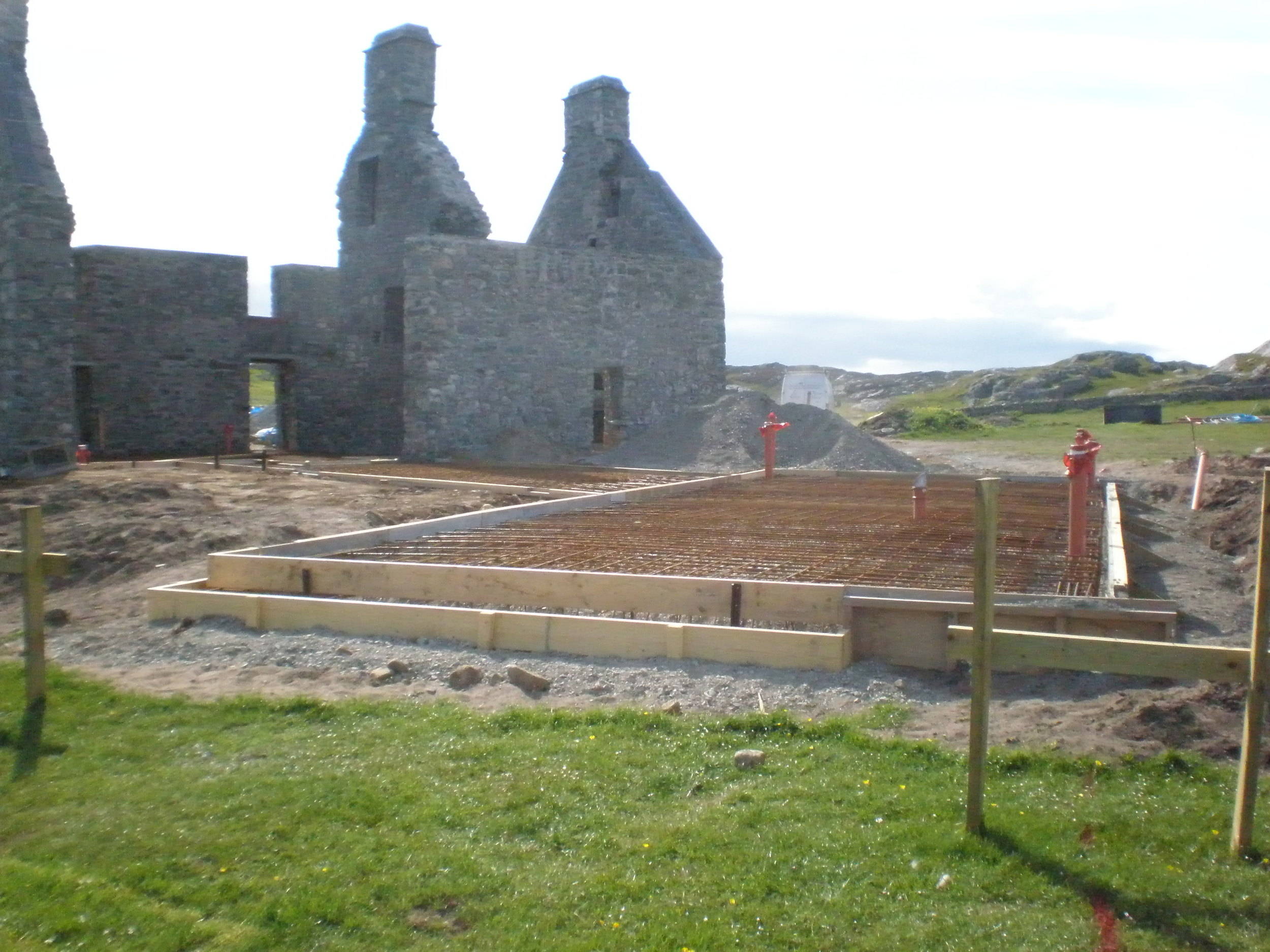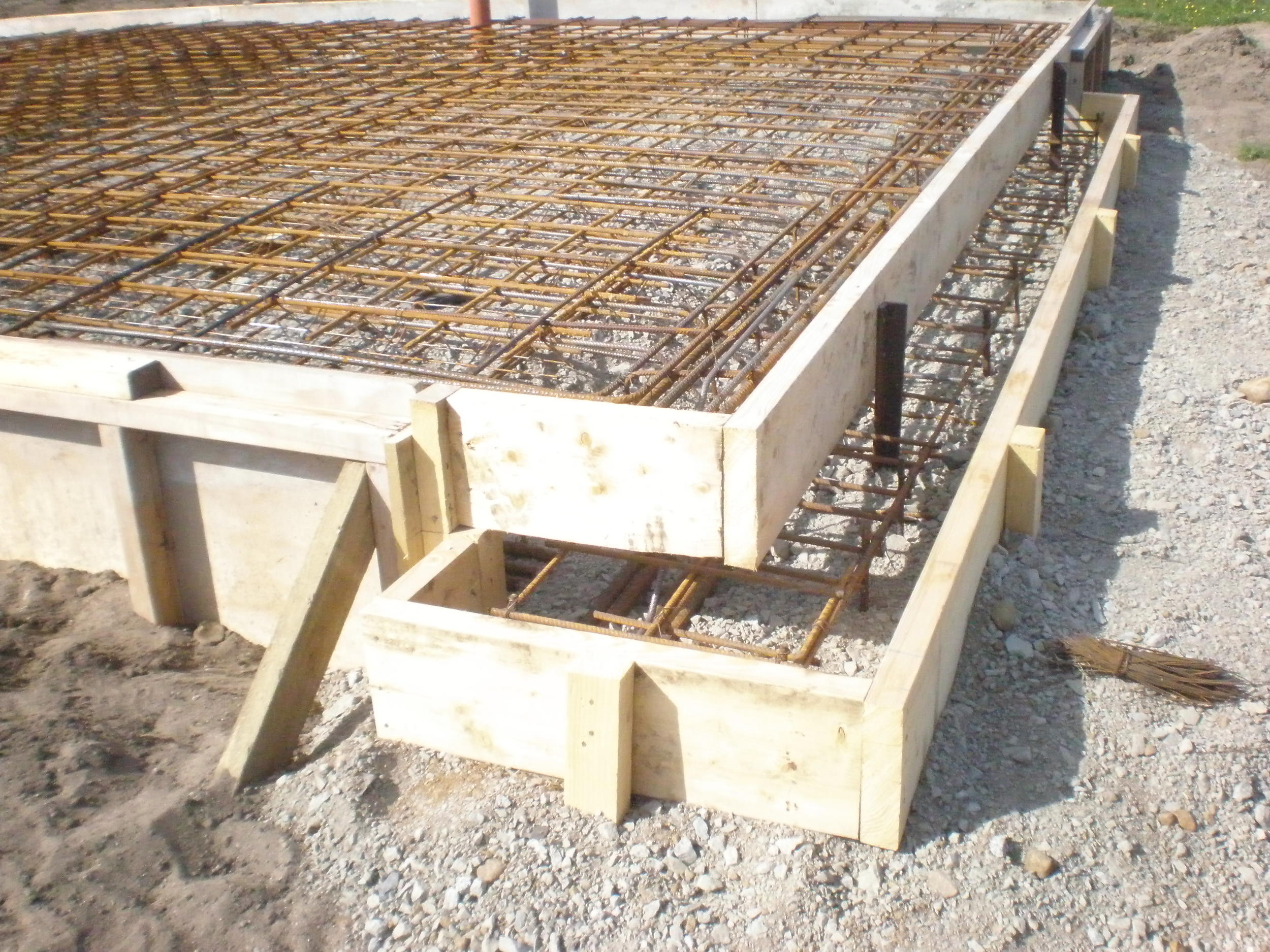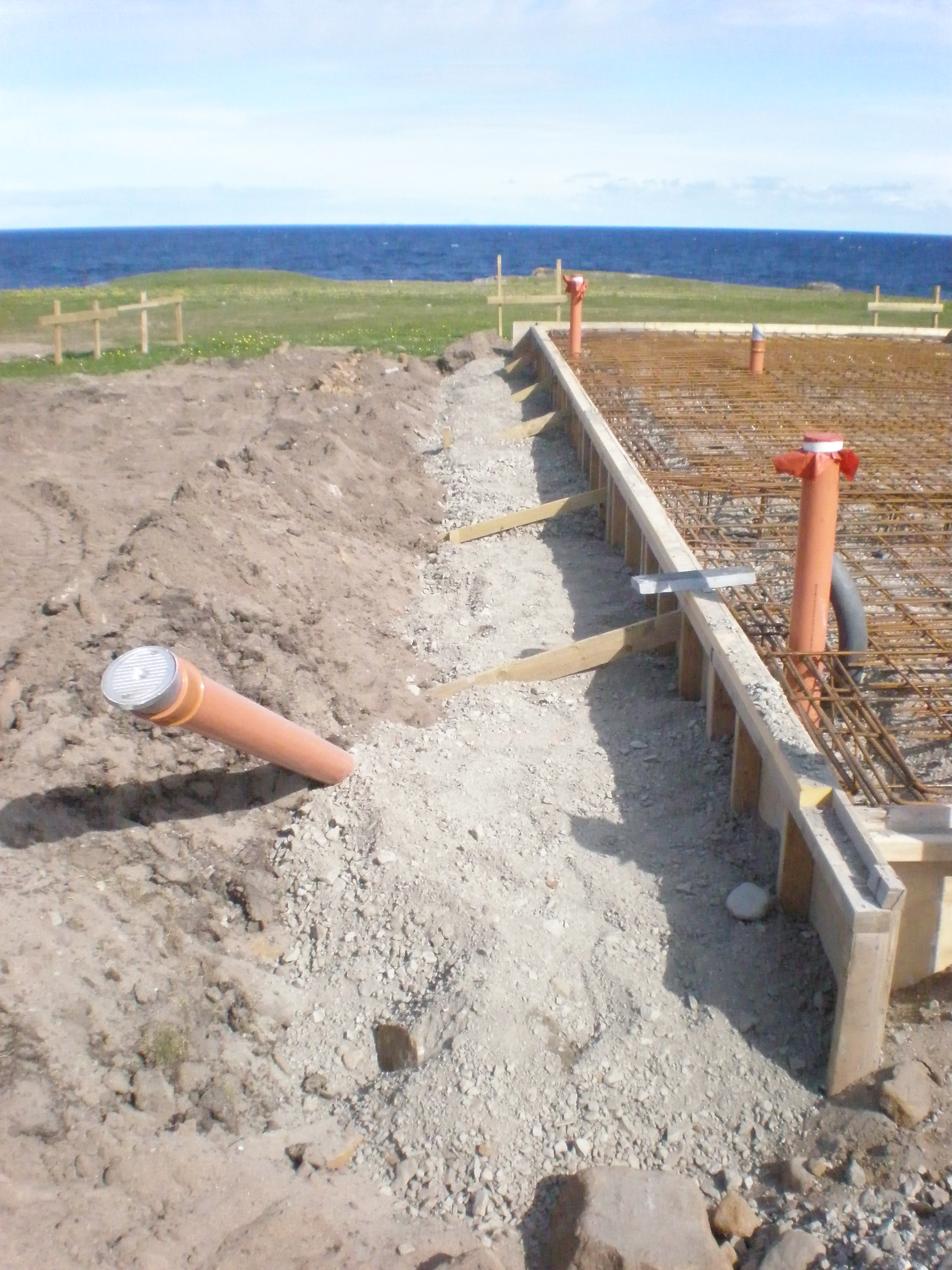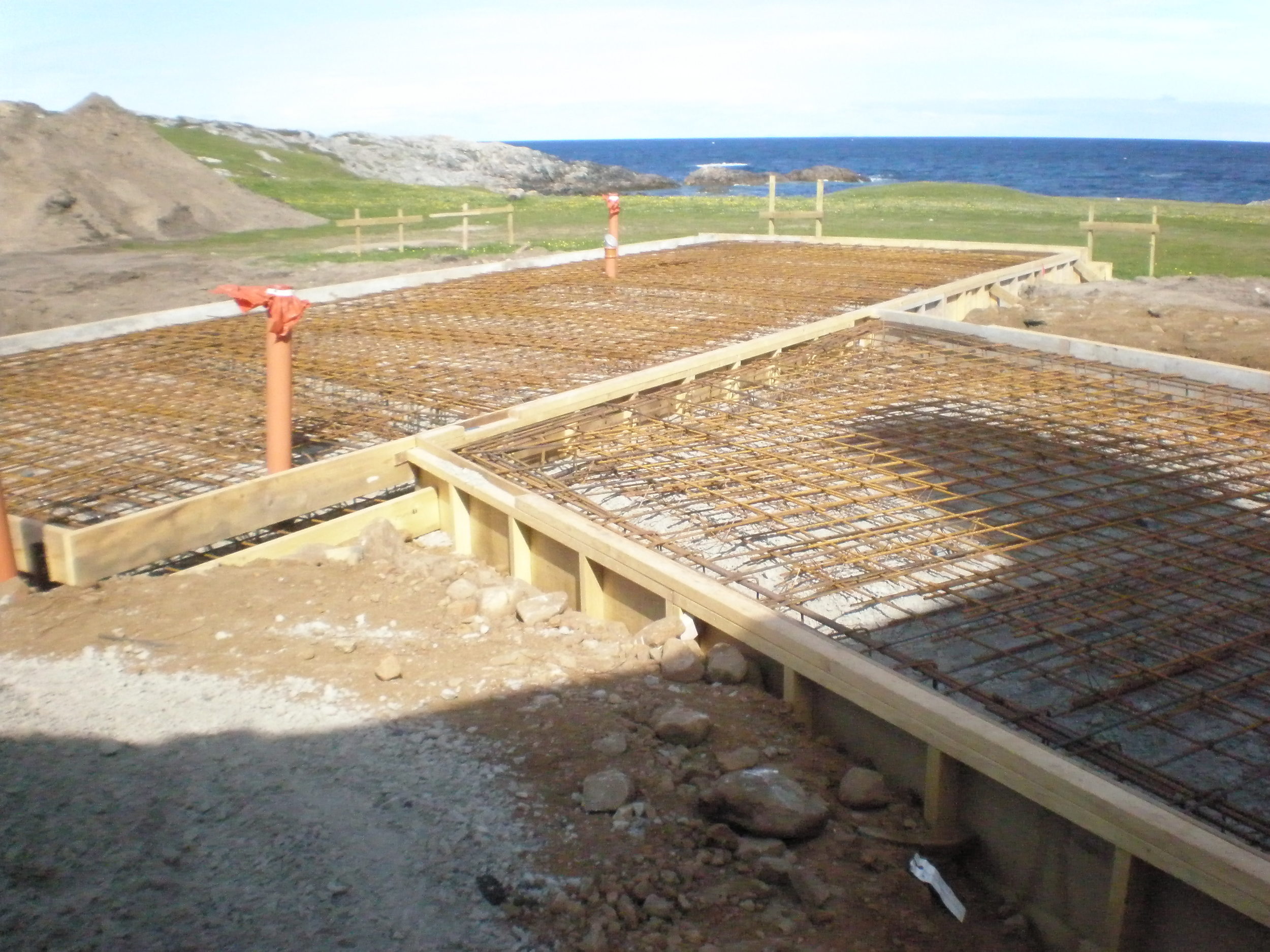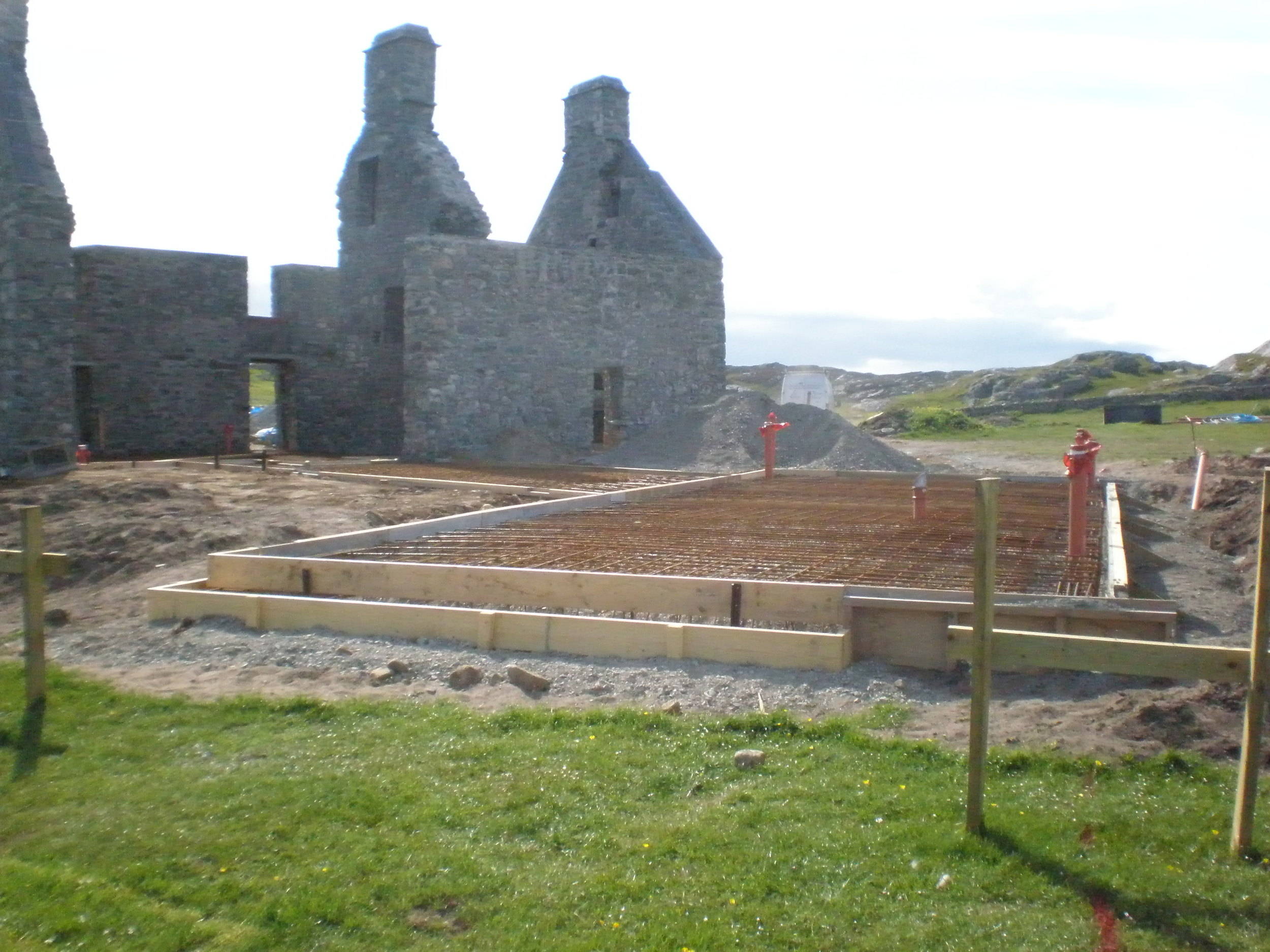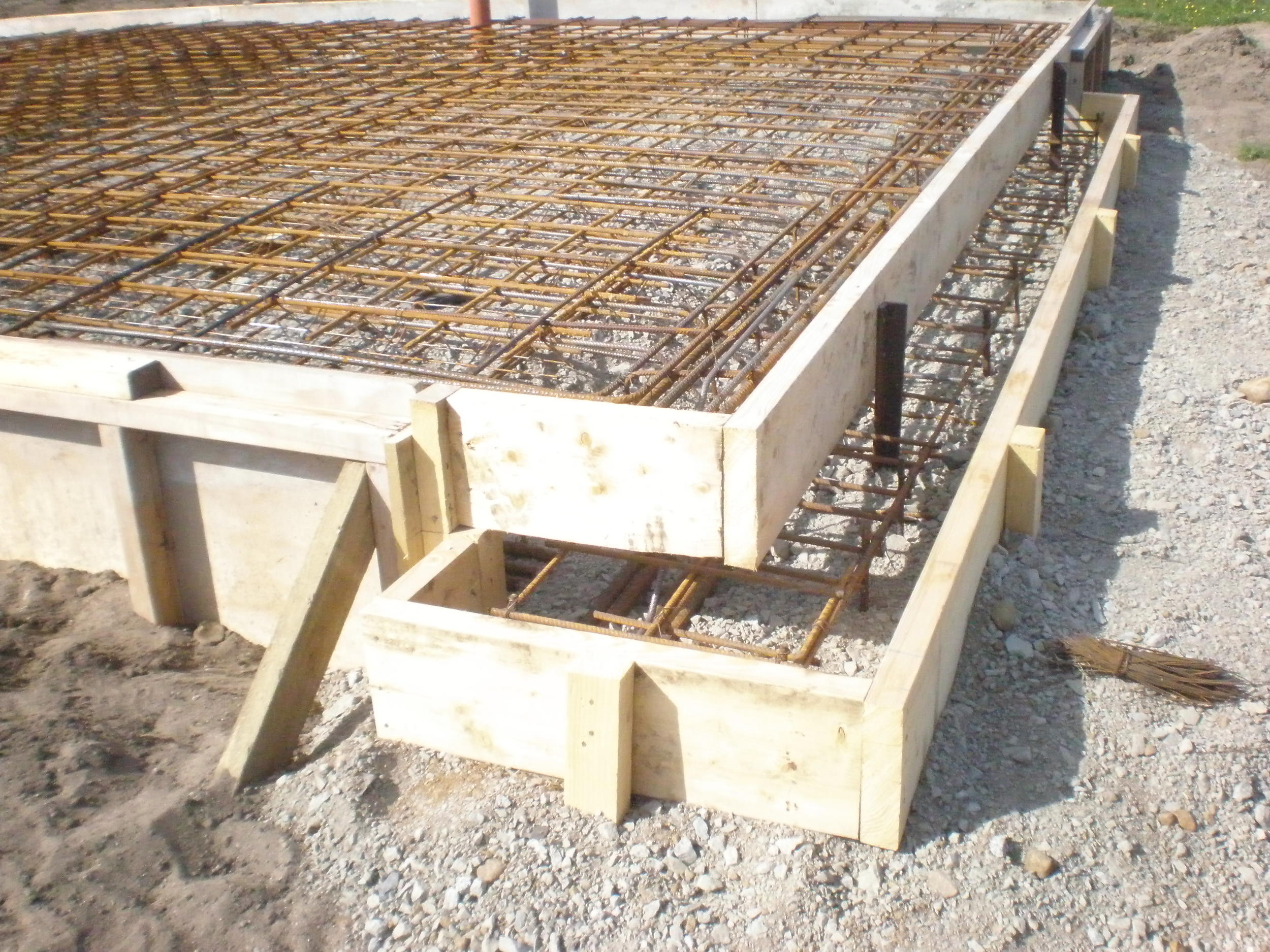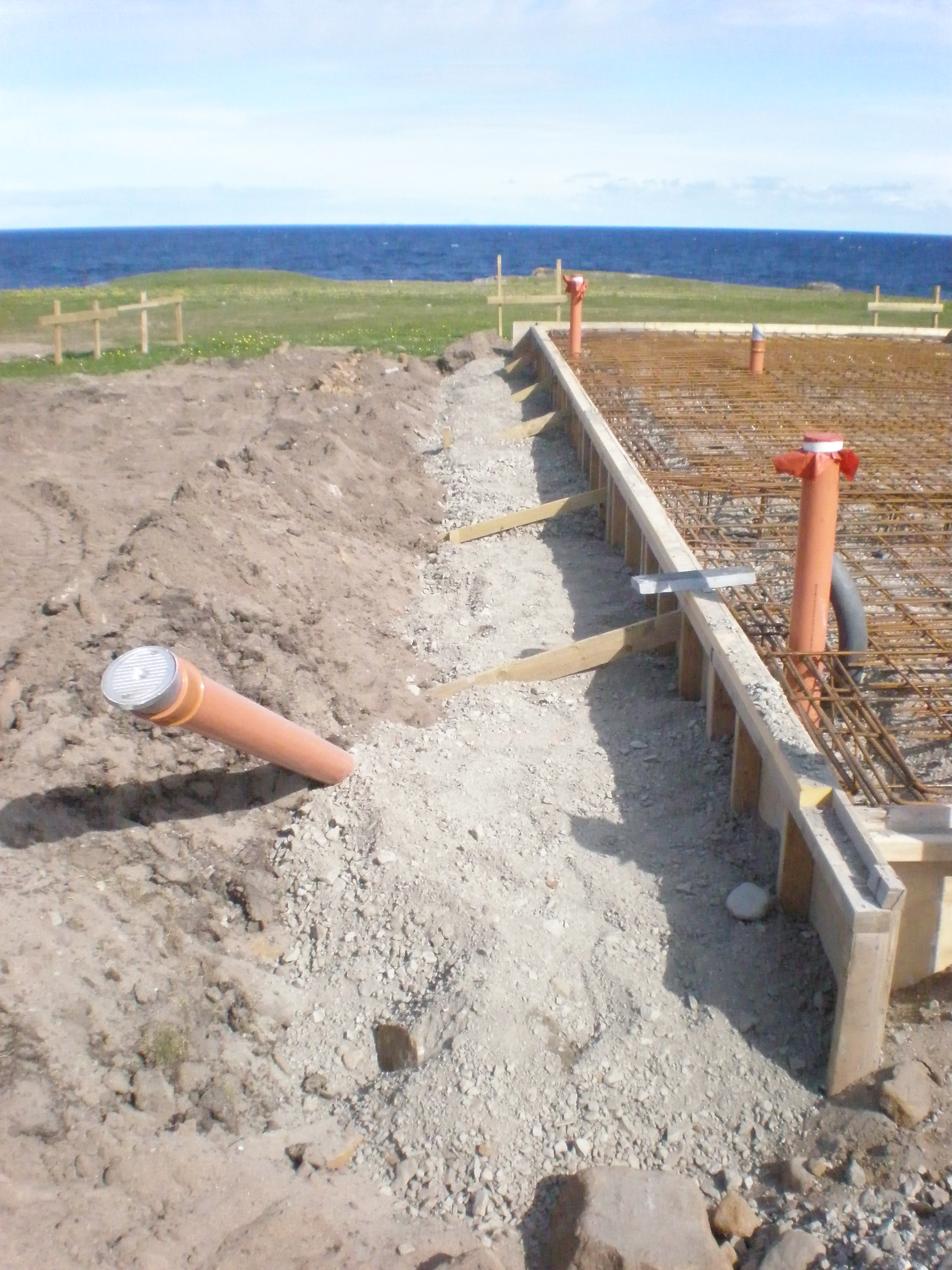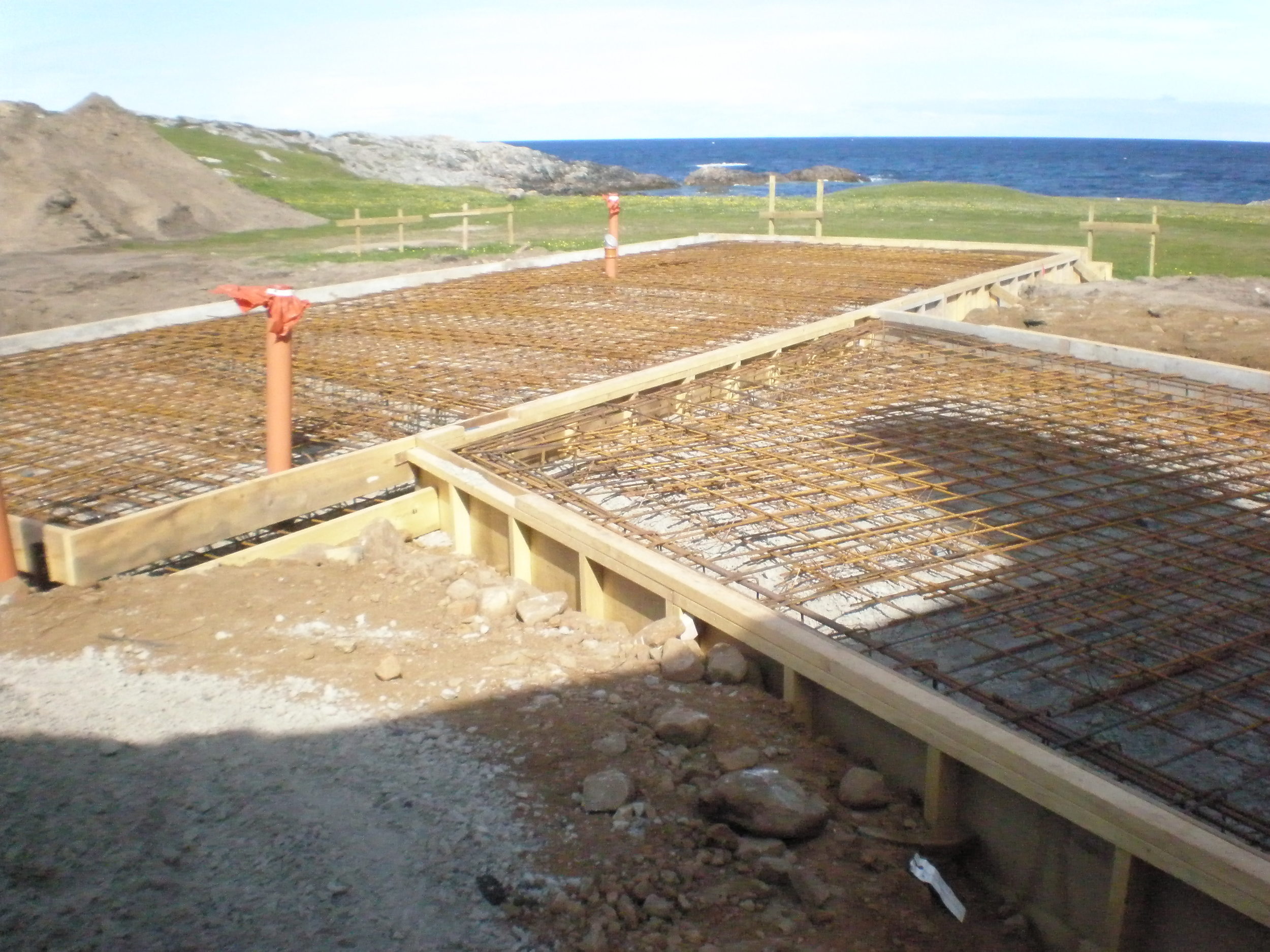 The reinforcement and shuttering for the concrete raft foundations are set out.
The extensive reinforcement is required to deal with unstable ground conditions which caused the original house crack.
A movement joint is also shown. This will effectively allow the new structures to move separately from the existing ruin should differential settlement occur on the sand.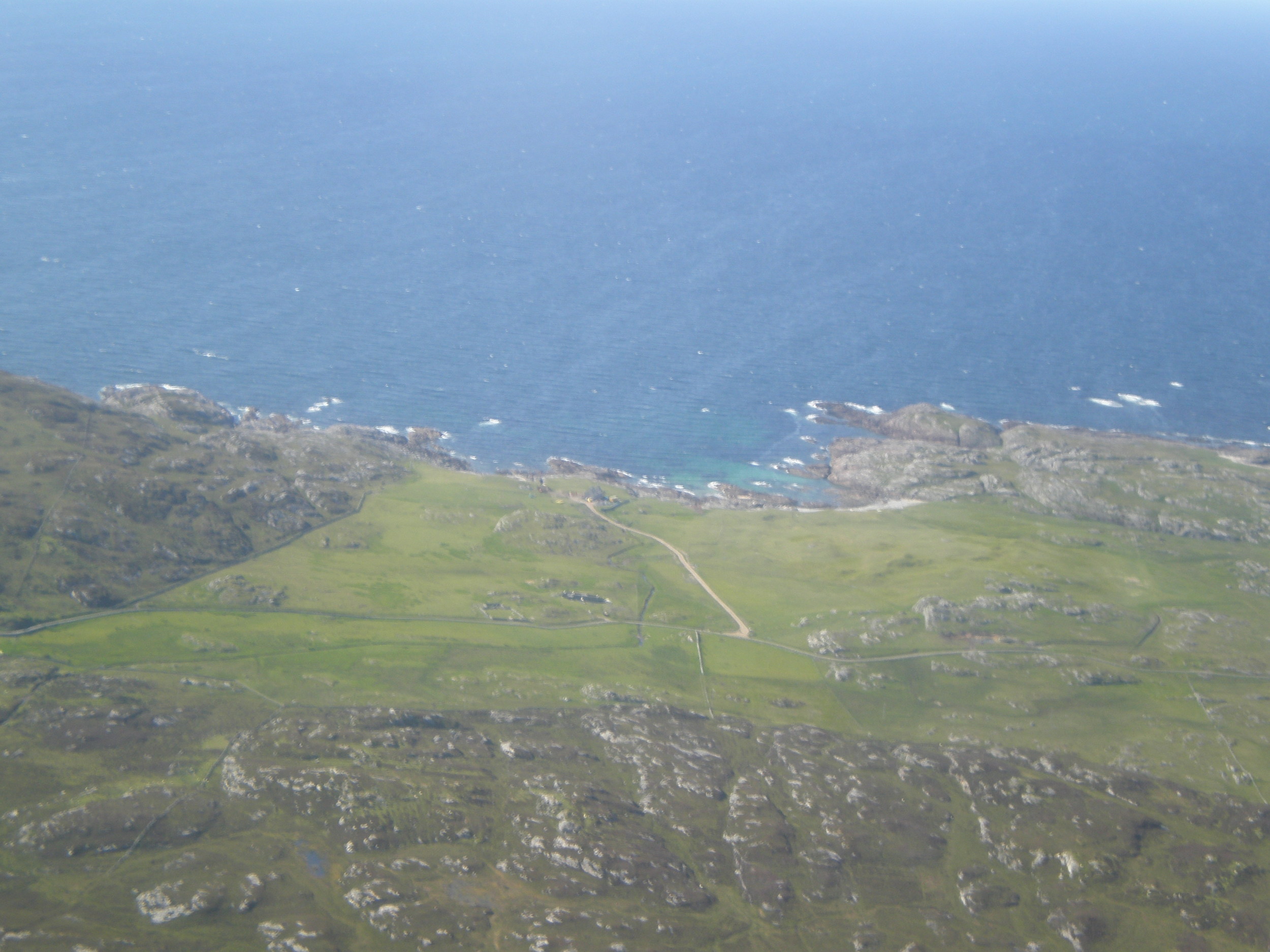 The site from the air, in the centre of this photo. Coll's new air service allows us to get to and from Coll in a day and is definitely the nicest way to get there if the weather is good!
The concrete batching plant arrives along with the first materials for the main superstructure.
The slab is poured in three sections, each one independent from the other.
The slab in the ruin is tied into the original walls to tie them together and eliminate any chances of later movement in the original walls.