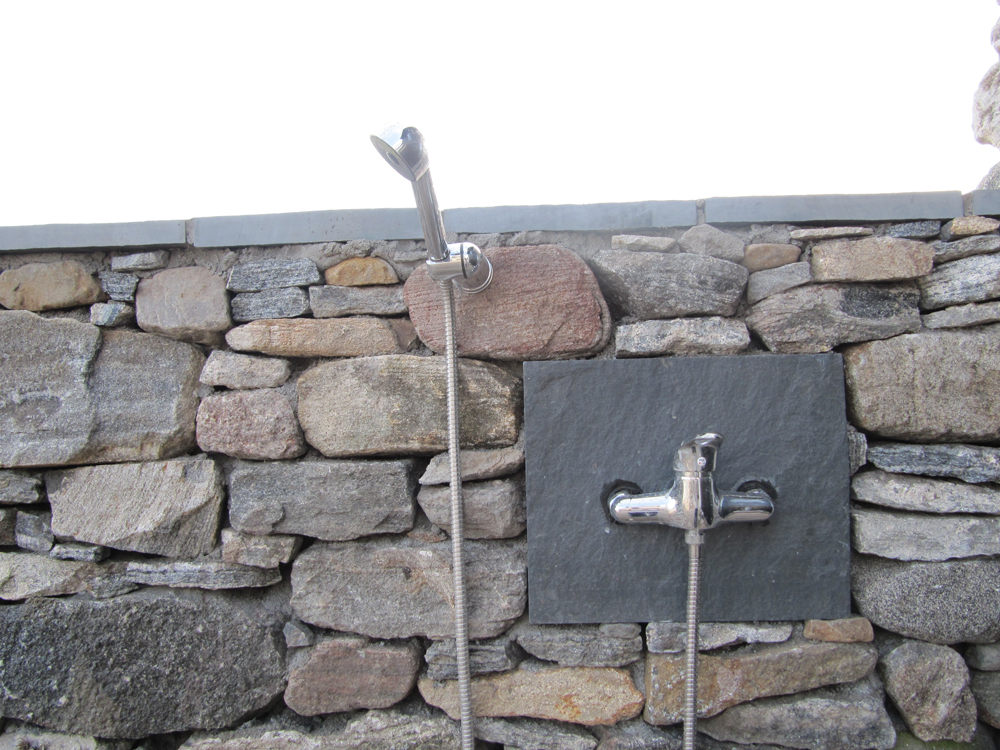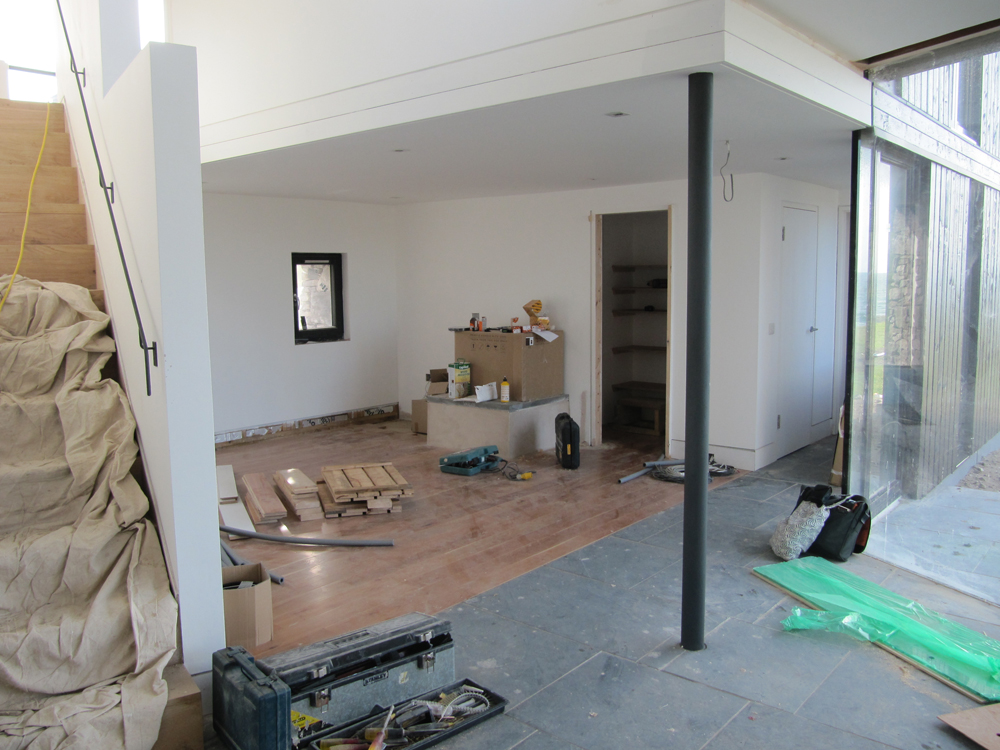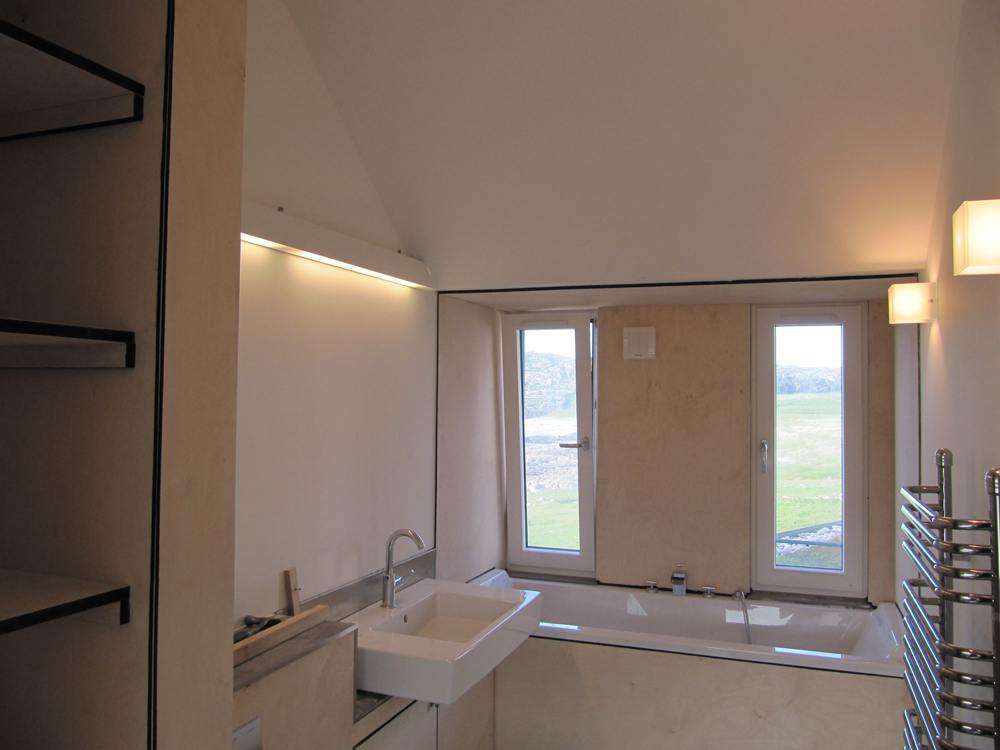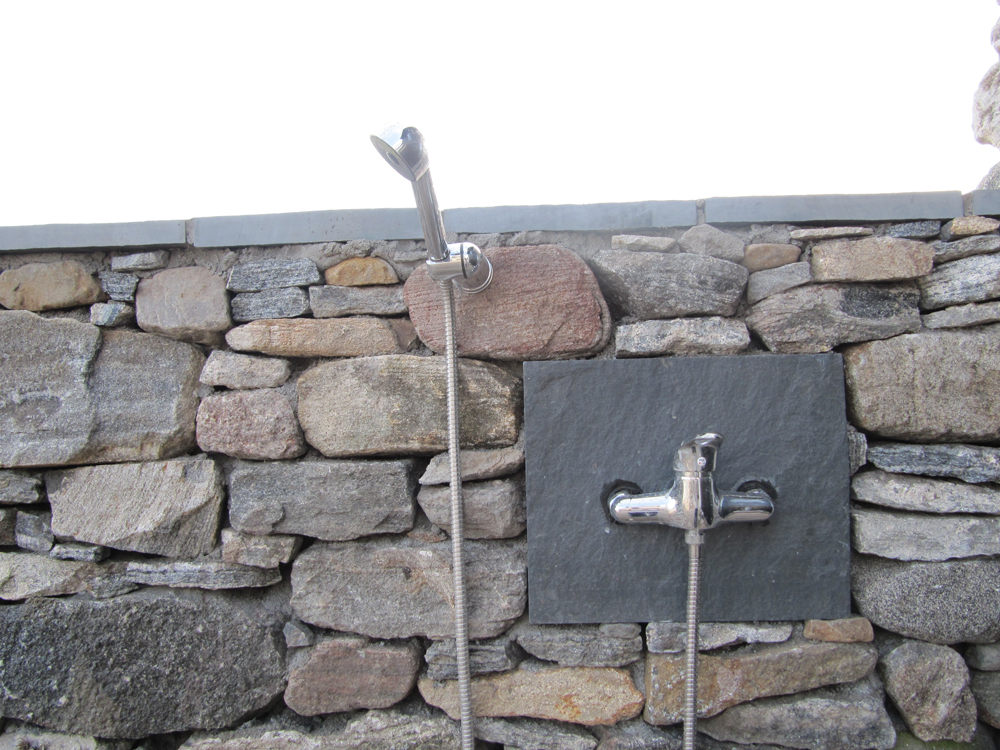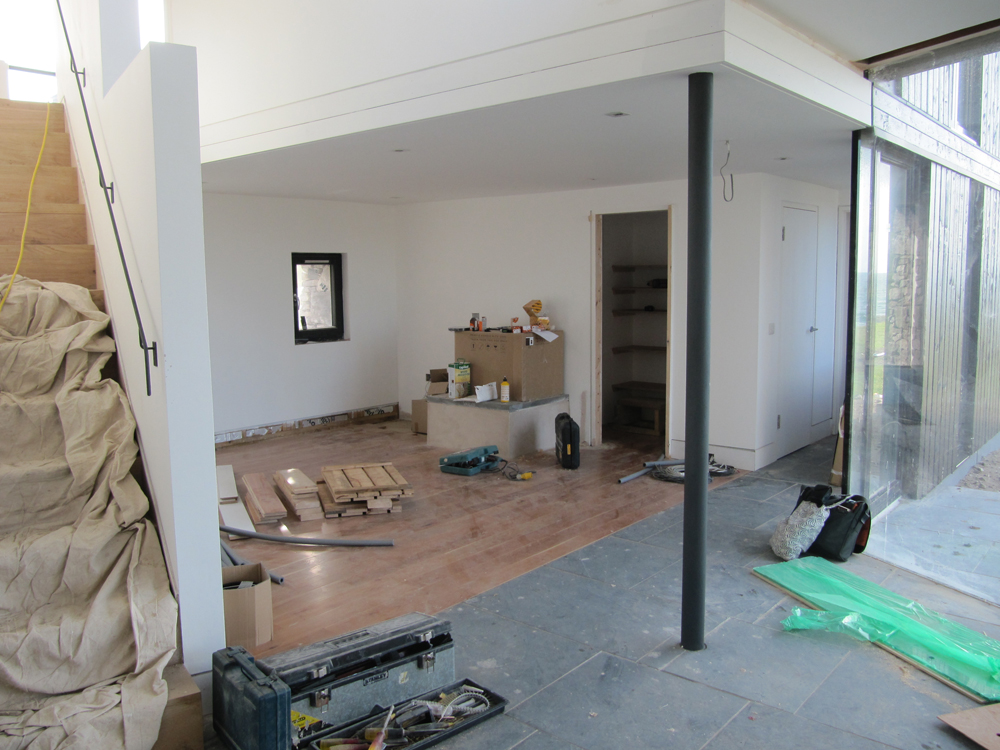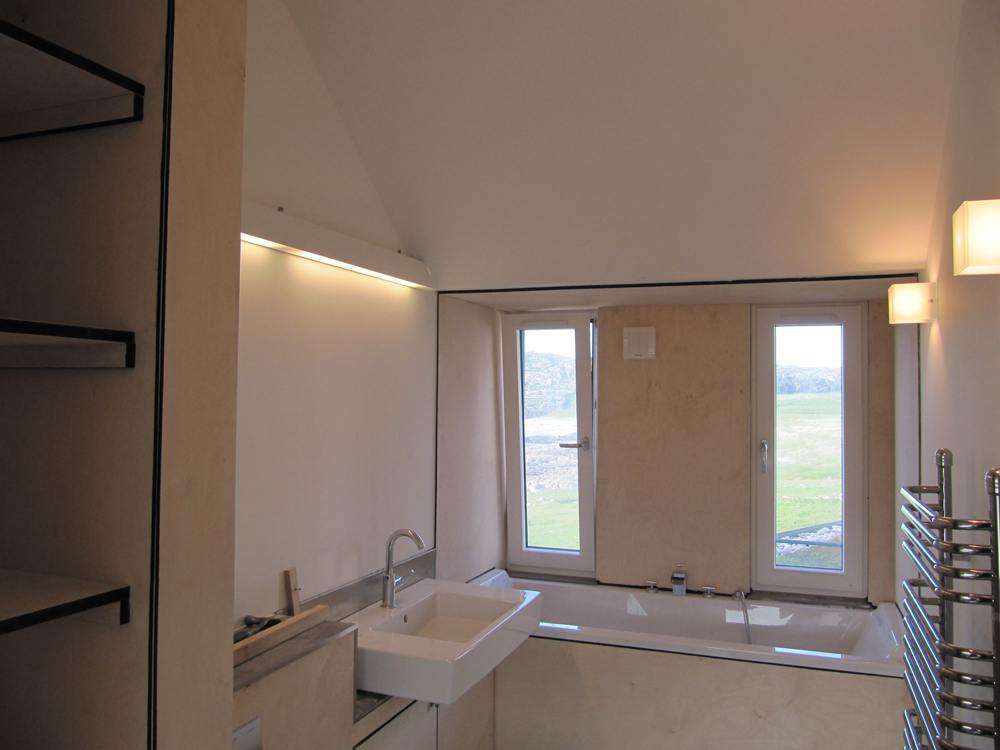 The site has been largely cleared up and balustrades and rainwater pipes are installed.
The outside 'beach' shower and the view along the top of the original walls from the Juliette balcony in the ruin.
The glass and steel balustrading at the top of new wing stair is installed, and then a view looking down the new wing stair to the living area which is still being used as a wood working area.
The 'Snug' area under the west wing stair will be lined with cherry-faced panelling which is being made off site and will be installed in a few week's time.
The master bedroom is pretty much complete and the main family bathroom is awaiting it's mirror above the basin.
Also shown is the wet entrance WC in the new west wing.
Looking towards the pivoting door that leads from the living area to the main hall in the ruin.
Looking up towards the 'Eyrie' at the top of the main entrance hall where the glazed balustrading is being installed.
The glazed seal to the raggedy ruin edge of the central ruin gable is approximately 6m high.
The glazed seal from below, with the Eyrie on the left.
The seat to the Eyrie is installed (yet to have its oak laminate facing). From this window you can get a view up the approach track and down into the roofless courtyard part of the ruin.
Views looking into the main first floor bedroom in the ruin and back from the bedroom to the landing over the entrance hallway, it's windows overlooking the roofless courtyard.